Gucci Mane understandably went ballistic when he found out that his $600,000 Ferrari got damaged by a tow truck driver.
If you have ever gotten your car towed, you know how much of an annoyance it is to get it back and the average cost fees. In addition to that, imagine owning a $600K Ferrari and having it towed, only to get it back scratched. The above somewhat depicts the kind of evening Gucci Mane had as his red Ferrari was taken to the impoundment lot about three nights ago on allegations he parked behind a CVS store. The rapper posted the video to his Instagram page, showing the scratches and requesting compensation and a fix for his exotic ride. Even though the video posted by Gucci had a pretty intense caption, which called out club owners Mr. Jones Miami and that fact their security allegedly told him to park at the back of the club, he was still relatively calm.
A new video that surfaced shows an angrier Laflare, who was clearly upset about the process needed to regain control of his ride. Gucci's car was not the only one that was towed, as another man who got his Rolls-Royce lifted was also trying to make the case that the cars were not supposed to be moved.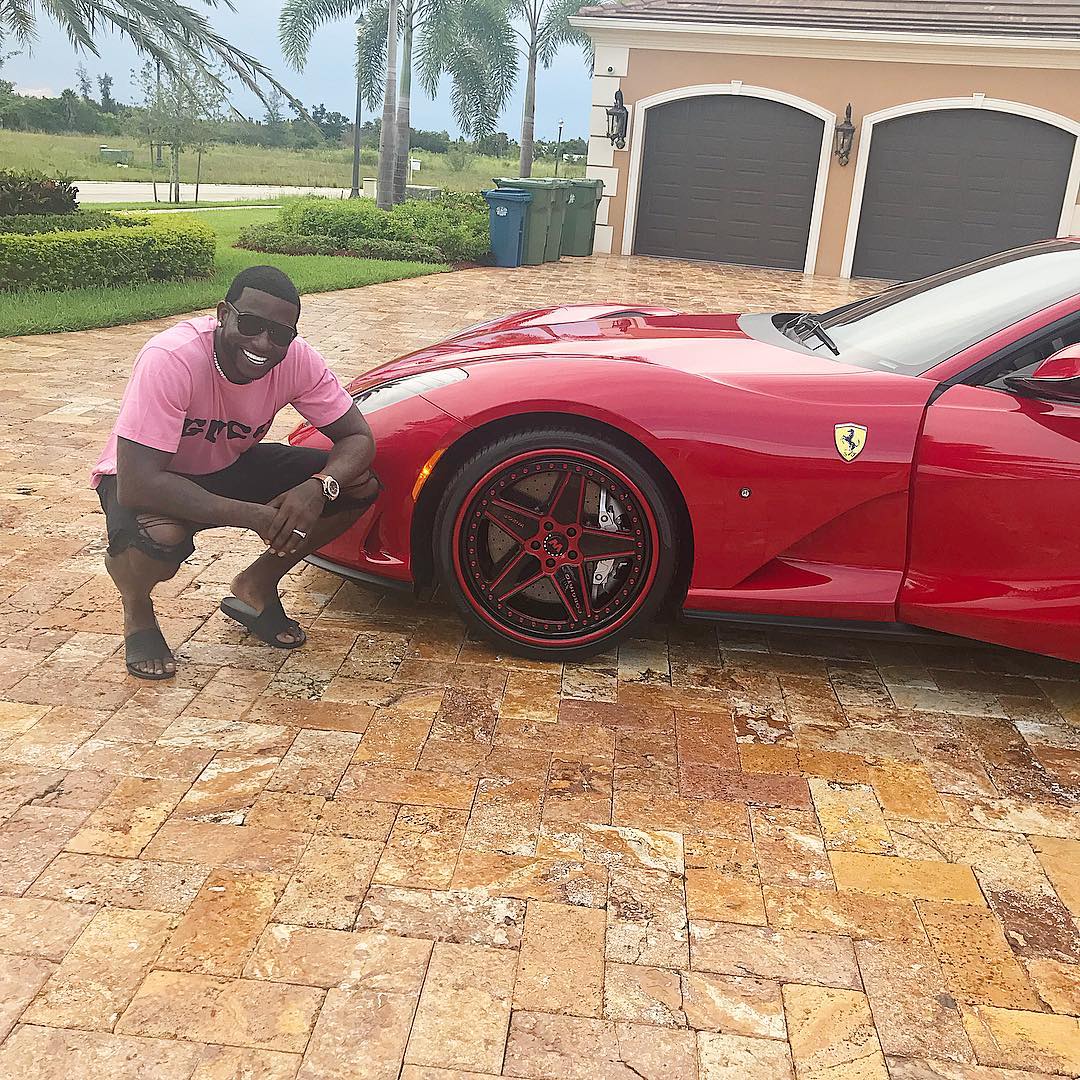 Gucci and the other affected car owner were both clearly fed up and asked to just pay the $300.00 fee. Upon approaching the window, Gucci quickly got into a rage after explaining that the ID that was being requested, was locked in the car they have locked away. He yelled, "You ask me for ID! My ID in my car!"
He eventually secured his car and drove it out of the impoundment lot. It seems one of Gucci's fans may have some pretty good legal advice for the rapper that could help with that compensation he is asking for. "Also the county when they do a personal property impound they're supposed to take pictures all the way around the car before they take the car for one to show of the car was illegally parked for two to show damages so ask them people if they got pictures of your car bro," recommended one Instagram follower.
We are glad that things did not escalate further and that Laflare is still sporting his lovely, red Ferrari.