One of the members of the gang that Tekashia 6ix9ine squealed on is imploring for mercy from the judge overseeing his case, seeing that he has a low IQ.
The attorney for Aaron "Bat" Young is asking the presiding judge to spare his client two decades behind bars and consider his intellectual deficiency. Aaron Young is one of 20 defendants picked up and charged in November 2018 in the case involving Tekashi 6ix9ine. Young who is accused of terrorizing Brooklyn, New York to fulfill gang duties like street line up, distributing drugs, and possessing guns is said by the Feds to have had a hand in an attempted murder in January of this year. He already struck a plea deal in April and admitted to one charge of racketeering conspiracy. However, in this latest attempt to reduce his potential 20-year sentence, his attorney Aaron Mysliwiec is claiming that Young is not only addicted to cocaine but was born severely premature.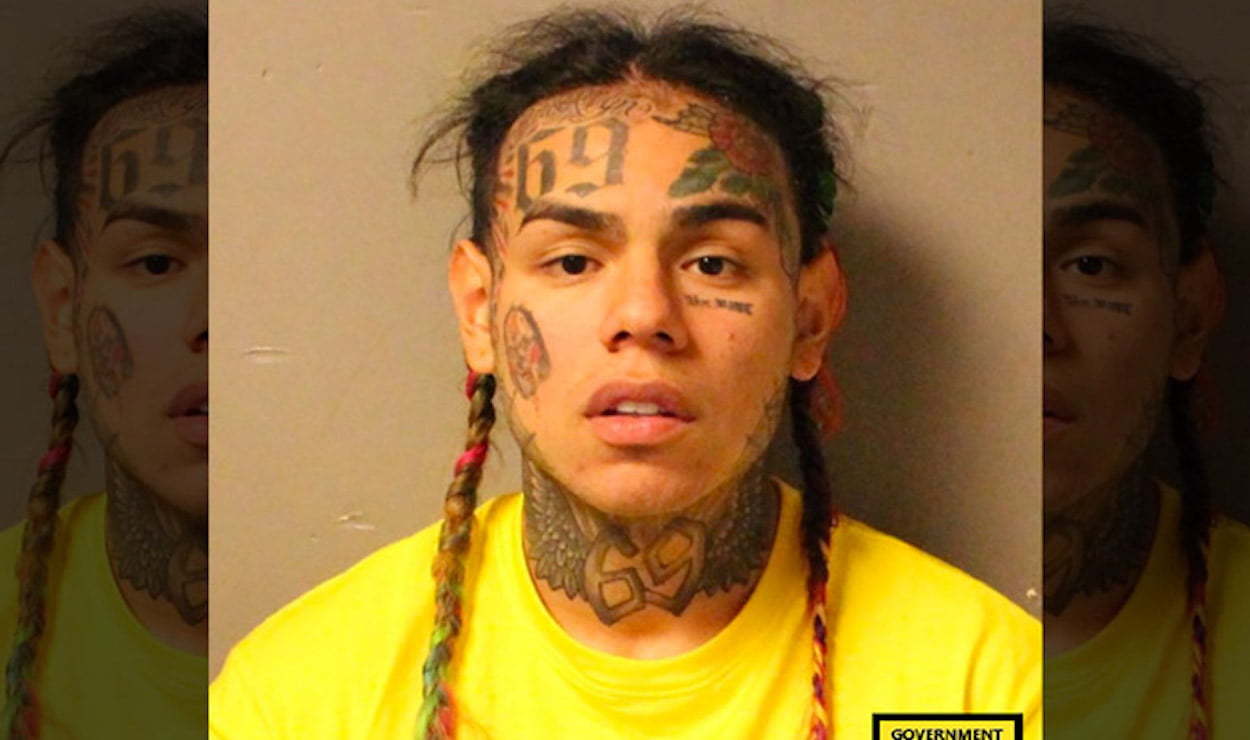 Mysliwiec says his client was also diagnosed with "Mild Mental Retardation of Intellectual Functioning," and that the gang exploited his mental disabilities for their own gain, Complex reported. "As the son of drug addicted parents and a man who has struggled with substance abuse himself, Mr. Young has an intimate understanding of the negative consequences of selling drugs. The harms they cause are not abstract to him. Mr. Young is sorry for his actions. Mr. Young also regrets his decision to possess a firearm and resort to violence against a Nine Trey member who threatened to kill him," Mysliwiec wrote.
Young was reportedly abused as a child and grew up in a foster home. His lawyer suggests that he suffered more because he has an IQ of 63.
Aaron "Bat" Young is set to be sentenced on November 18th, 2019.