Jada Kingdom is getting into the condom business.
Jada Kingdom may just have more than music oozing through her veins with her recent announcement of her new line of condoms. Earlier on she tweeted, "I'm gonna be launching condoms soon, gonna preview the mock-ups later! How "Kongdums" sound?" This is definitely exciting news for the 20-year-old entertainer who is one of the leading female vocalists reshaping the musical landscape for female artistes in the region. Her style sees her fusing different elements such as r&b, jazz, reggae and dancehall to produce sultry and sexy tracks with melodies and lyrics which definitely tug at one's emotions.
Go ahead and listen to Jada's smash hit "Banana" or one of her latest releases "One Time," and you will immediately understand, why starting a line of condoms would be a very fitting step for her. She would become the second Jamaican entertainer to branch out into this line of retail which was previously pioneered by Vybz Kartel brand 'Daggerin.'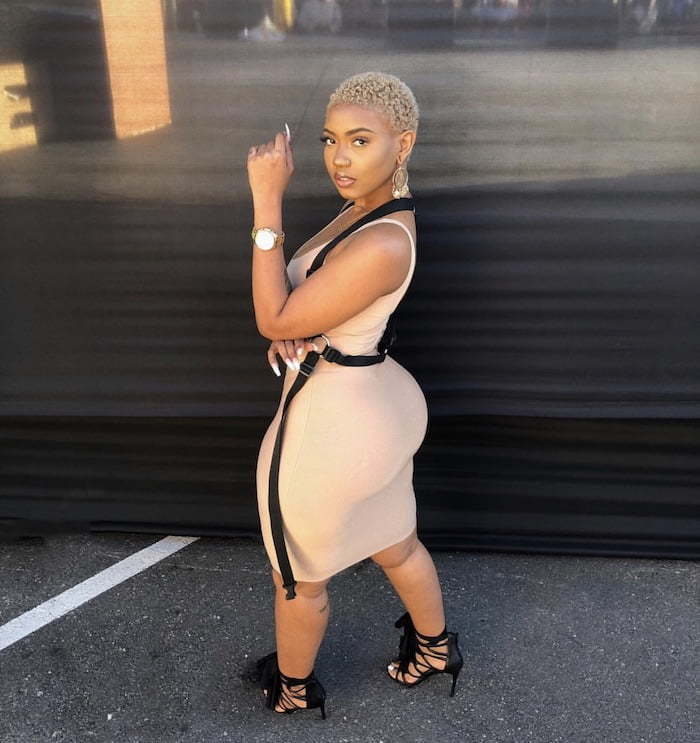 It seems Jada is still trying to figure out the name for the new condom, asking her Twitter followers their thoughts on the name "Kongdums." One of her Twitter followers had another suggestion, proposing the name 'banana skin' instead. Another follower tweeted, "If they are the same quality of magnum I'm buying them."
Caribbean born international acts such as Nicki Minaj and Rihanna have all developed huge brands, using their fame and music as a way to draw more attention to their products. Sadly, a lot of Jamaican entertainers have not yet caught on to the trend, therefore, it is quite refreshing to see the young Jada making moves to establish herself not only as a fierce entertainer but also a savvy businesswoman.
What do you think about Jada's leap into entrepreneurship? Do you think it is too soon and she should just stick with developing her musical talents?
I'm gonna be launching condoms soon? ? gonna preview the mock-ups later!

How "Kongdums" sound? ?

— Twinkle (@Jadakingdom) November 3, 2019