Daddy1 approves of the Prime Minister labeling himself The Most Honorable Bro Gad.
Daddy1's new track "Bro Gad" was a rite of passage for the deejay who is responsible for popularizing the phrase. Many thought the coincidence was too great when the 6ix artiste's latest release came to us on the same day that Prime Minister Andrew Holness changed his Twitter name to "The Most Honorable Bro Gad." Were they in cahoots? Turns out, it was all fun and games for the sociable PM whose hilarious name change was simply the result of him keep keeping up with the times and taking the suggestion from Twitter users who are familiar with the phrase and its significance. Daddy1 must have thought it was an ideal time to drop the visuals for the track after seeing this move that incited a Twitter trend.
The dancehall trap Bro Gad who is not usually a political idealist, recently spoke to the Star about the moment he saw that the Prime Minister of his own country was publicly claiming his popular slang. "When it happen me get couple screenshots well and people pon me WhatsApp have it in dem status and it was a really good look," the deejay told the publication. "As a youth from the ghetto knowing you can have the prime minister a endorse yuh thing, it goes to show that dancehall is powerful and is not just bad come from artistes," Daddy1 said.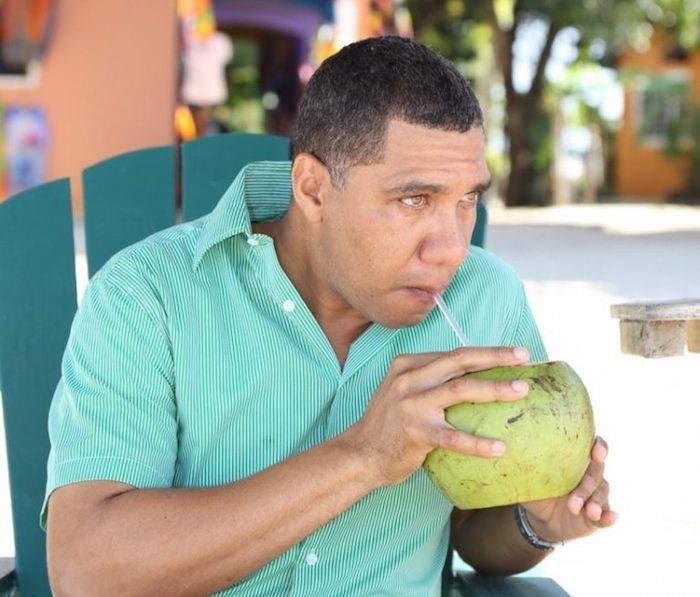 Many believe that the Prime Minister is trying to secure votes for the next election by connecting with the young people, but Daddy1 says he does care about the political motive and that Holness can hang with the 6ix gang any time. The new song "Bro Gad" is currently number 3 on Youtube's Trending list, and it's been gaining more and more views each by the minute. Daddy1 seems pleased by the track's performance thus far. "Every artiste waan fi be trending in these times innu, so me happy me achieve that. From the work a put in, we a expect the rewards," he told the Star.
It seems Daddy1 has been receiving consistent support from government officials. Recently Popcaan hosted his Unruly Fest 2019 media launch, and the deejay was the only member of the 6ix who performed. At the event that took place at the Triple Century Sports Bar in New Kingston, Daddy1 posed for a photo op with the Entertainment Minister, The Honorable Olivia "Babsy" Grange. Who knows if she will soon be the "The Honorable Babsy Bro Sis."