Eminem went off on his nemesis Lord Jamar at his show in Dubai last night.
Lord Jamar has been a staunch critic of Eminem, so it shouldn't come as a surprise that Slim Shady is returning the fire at every chance that he gets. The Detroit rap icon was performing at the du Arena in Dubai when he decided to take a swipe at Jamar. In the middle of his set at his sold-out concert, Em told the crowd that he had a dream that he was a nobody who sucked at rap. Mr. Porter then asked him who he was, and he responded, saying, "Lord Jamar," before going on to performed "Criminal."
Of course, Jamar has contributed to the culture, but these days whenever you see his name in the headlines, it's usually associated with his beef with Shady. Eminem and the rap star have been beefing for a while, but things really escalate around the time that the Shady Records chief released his Revival album.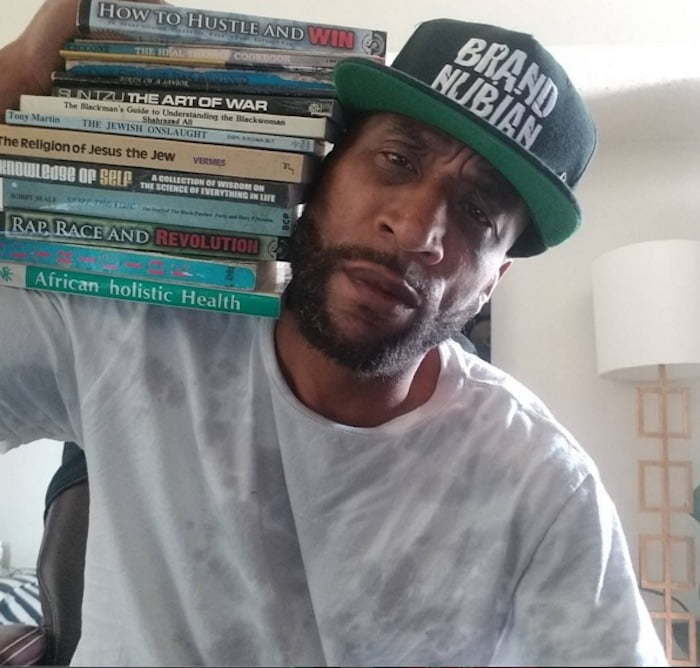 You can recall that Eminem received some massive backlash from within the same hip hop community that praised him for years. A lot of fans, as well as some of his peers, believed that the project was trash, especially from Eminem's being one of the most commercially successful rappers in history.
Lord Jamar was one of those folks who were highly critical of the rap icon about the project. In a couple of months after the release of Revival, Eminem released a new album called Kamikaze, which is a bit of a response to his critics, and one of the folks who received his wrath was Jamar.
It seems like Em is not done yet even though the feud has simmered a bit since then. You can almost be certain that LJ will respond to this diss perhaps in his next sit down.