Like a true super mom, Cardi B stepped out on stage with Kulture in her hand, to perform "Clout" with Offset.
Migos band member Offset, and his superstar wife Cardi B set the internet ablaze all week with recap photos and videos from a lavish baecation. The two traveled to Turks and Caicos with family and friends to celebrate Cardi's 27th birthday and gave us plenty of behind the scenes looks to die for via social media. But it was right back to work for Offset as soon as he touched back down in the states, as he hit the stage to headline Billboard's "Hip-Hop Live" concert series Wednesday night.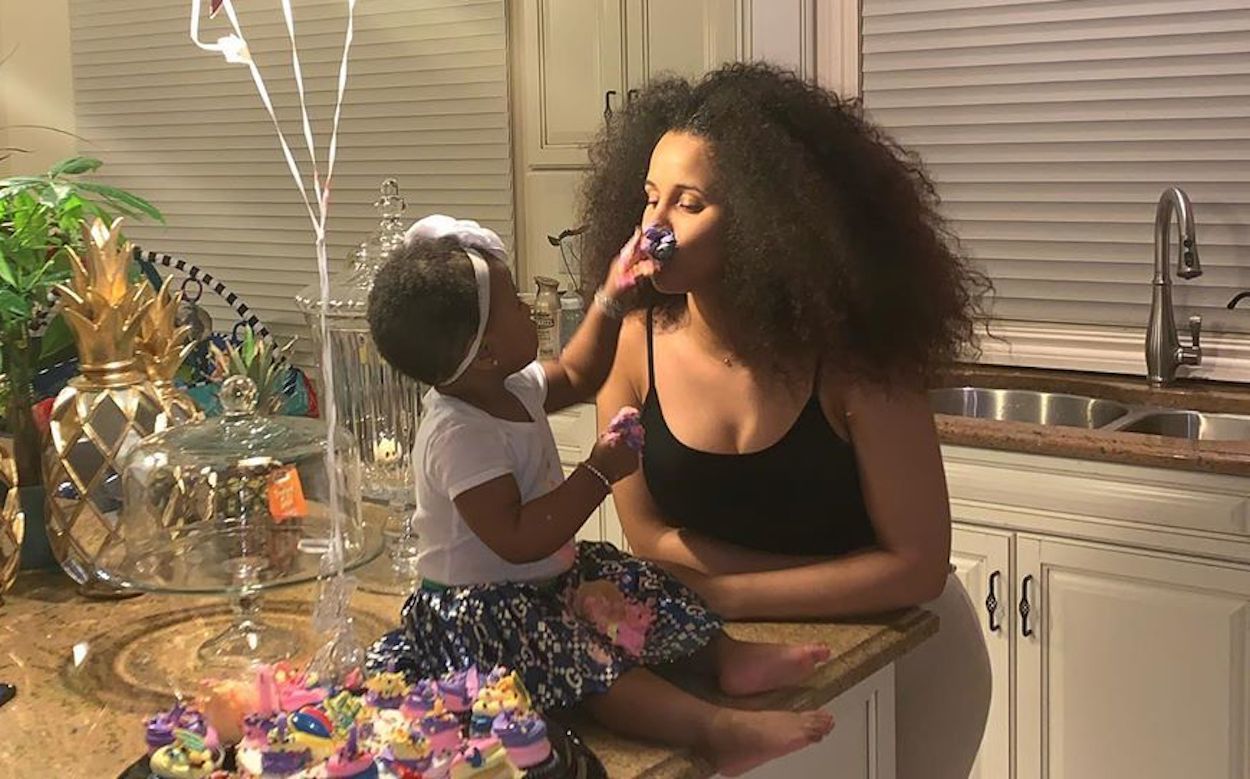 Although he performed without the help of his Atlanta group mates, Offset went through all the Migos hits, as to be expected. But what fans weren't expecting was for Cardi B herself to join him on stage during the show. Towards the end, the Bronx rapper came out to perform their duet "Clout," but Cadi wasn't alone either – she had baby Kulture perched upon her hip. Kulture made her stage debut and seemed pretty unbothered by all the lights, the crowd, or the noise. Cardi was on full-blown mommy duty with her 1-year-old daughter in one hand, sporting a big red bow and a binky in her mouth, and a microphone in the other.
It was a true sign that Kulture is ready for the spotlight, something she will quickly have to get used to as she grows up a hip-hop kid. Cardi has been very vocal about the challenges of balancing her career with motherhood and is quick to call out anyone who tries to say she doesn't make enough time for her child. Last night's performance was a perfect example of how Cardi manages to do it all, plus some.
Offset also told Billboard that the Migos are working on finishing up Culture III, the first album since the three each released solo projects.
You can catch highlights from Offset's Billboard performance below, including the incredible mommy-daddy-daughter moment.