Does dancehall have a retirement age and is sexism behind when certain artistes hang up the mic?
Dancehall, like any other music group, has rejuvenation periods where we try to stimulate the genre by obsoleting outdated acts. We allow space for fresh faces and voices to carry on a renewed sound to avoid staying stagnant or weakening the quality. It's quite similar to how a workplace has a retirement age as employees might not be as sharp and enthusiastic after a certain point in their lives – music, and by extension, dancehall is piloted similarly. So how many years is a dancehall artiste good for? Half a century? A sixth of a century?
Many might say that the likes of Shabba Ranks, Mad Cobra, and Yellow Man are still working. While these veterans are still touring the world, they still released new music, even if it doesn't have the same impact as the massive hits they had in the 80s and 90s. If the quality of the music is the primary component of relevancy in the genre, then how can dancehall really have a retirement age?
On the other hand, female artistes like Lady Saw, Lady G, and others, have hung up their mic or were forced to sit on the sidelines.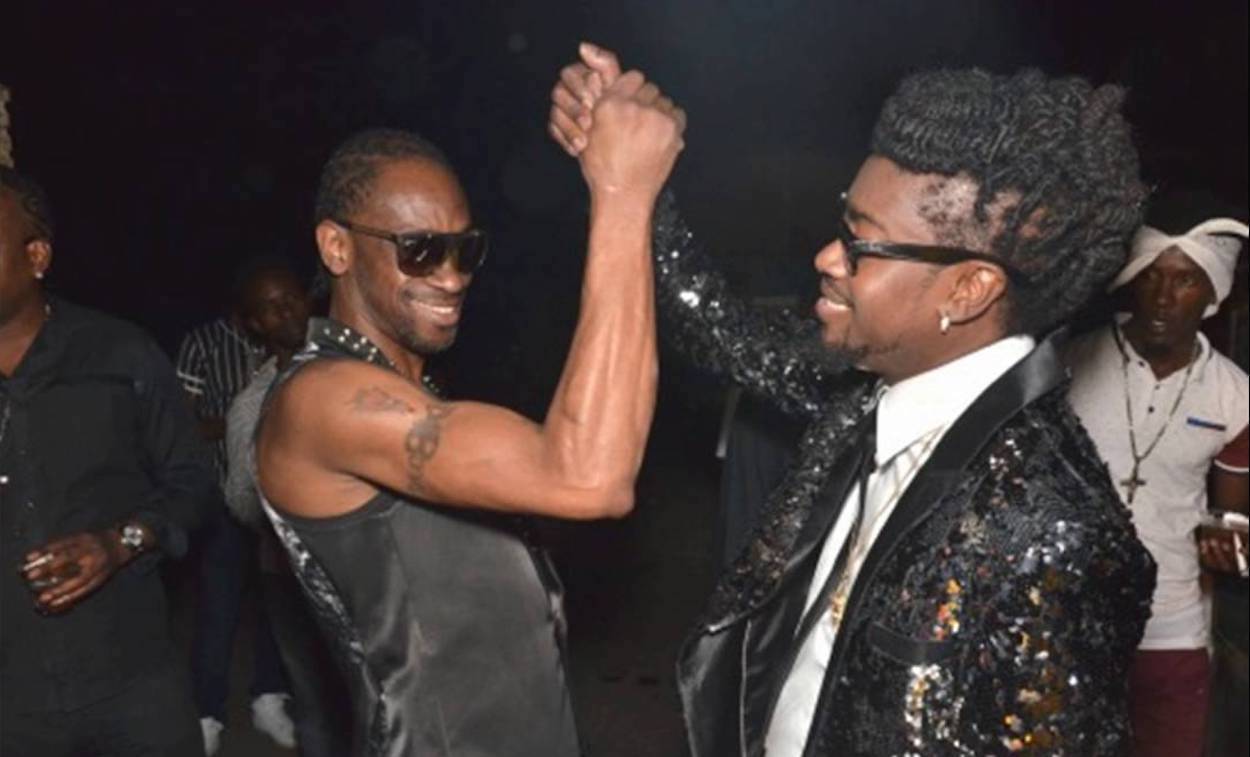 Bounty Killer is one of the Godfathers of Dancehall. His selfless nature has spawned multiple generations of acts to follow his well-accomplished years of groundwork. That alone should tell you just how long he's been in the game, and he clearly has no intention of putting down the microphone, even announcing that he has a new album coming next year. Vybz Kartel, who was once the Godfather's mentee, is still lauded as the Greatest of All-Time, GOAT, of the genre, and he's been creating dancehall music for two decades.
Interestingly, Macka Diamond, who is only three years his senior and has been in the game just as long, lingers miserably on the other side of the spectrum. Fans have been urging the "Cucumber" singer to retire now with her dignity. Are we suggesting that dancehall could be biased towards a particular gender if, in fact, this unspoken retirement age exists? Or again, should we be evaluating the quality of the work of the artistes in question?
In theory, we would all say the quality of work should determine your staying power. However, it's evident that women are not afforded the same tenure in dancehall as men. Why is this? Many have observed that women are always facing a double-edged sword in the music industry across all genres. For one, if a female does not sexualize her music, the chances of grabbing the spotlight are woefully meager. In the dancehall industry, only the likes of Koffee and some would say D'Angel, along with a few others, have managed this feat. However, others like Lady Saw, Spice, Ishawna, and Shenseea have taken the other route and have primarily used sex in some way or another to sell their brand of dancehall.
Oversexualizing the music does have its side effect, it tends to only last for as long as the singer is sexy. While in the beginning, most female artistes pursue the strategy that "sex sells," eventually becomes a kind of self-sabotage since the expiration date to that product is inevitable. Men, on the other hand, worry about their physique or their ability to appeal to a woman sexually outside of their musical talent. Some male dancehall artistes thrive on attracting a large female fanbase. As long as they do not waver in the quality of music they produce, it affords them the career longevity that most women cheat themselves out of.
This is not to say that dancehall women do not have the potential to promote meaningful music as we've gotten glimpses of this with D'Angel's "Stronger" and Spice's "Black Hypocrisy," however, it is not the predominant theme. The thing is, female dancehall artistes can enjoy the same career longevity and relevance as reggae artistes like Marcia Griffiths and Judy Mowatt. All it takes is them broadening the scope of their content beyond the overplayed sexual references. While they consistently express the "quality of their vagina," the "quality of their music" is suffering horribly. We are aware that they have the ability to translate good messages just like Queen Ifrica or the new-age Koffee, so why don't they? Is it that they believe no one wants to hear it from them?
The fact is, female artistes can stand for something more without losing their sex appeal. They don't need to eliminate their sexually explicit songs either but rather to diversify their catalog to invite a more general audience. I mean, imagine the top female dancehall artiste not having suitable music to perform at the National Independence Gala? This is not at all a slight towards the 'Queen of Dancehall' but simply the observation that their limitless potential remains untapped.
Dancehall fans also have a bigger role to play in this gender and oversexualizing the music debate. Some artistes would argue, and rightfully so, that their fans don't want to hear about "gratitude is a must." Spice and Konshens have, in the past, expressed that their fans tend to shun their more conscious music and rush to listen to their "slack songs." So are the fans pushing female dancehall artistes to continue to over-sexualized their music?
So is this age discrimination or sex discrimination? I say it's neither. Good quality music will always prevail as the leading criteria for an artiste's longevity in their respective genres. Dancehall has always represented the country's reality at any given time. For example, in the 80's – a period of high political tension and gang violence – it was clear that dancehall music was like a mirror for the country's affairs with songs like "Ghetto Red Hot" by Supercat, "Bandelero" by Pinchers and later "Poor People Fed Up" by Bounty Killer. On the other hand, reggae always represents a lofty ideal of how society should be. It beats to an almost religious tune.
Gradually, dancehall started to evolve into less of a political statement and indeed became less appropriate for a family audience or radio airplay. On that note, can we imagine a trailblazer like Koffee having to retire at 40 or 50? There are no doubts fans will still want to hear her uplifting and positively enlightened music for decades to come. Macka Diamond, however, had always put herself in a box that she was slated to outgrow at some point; and when she no longer fit in the category of dancehall music, she was no longer accepted.
As fans, we have to make these artistes feel compelled to sing more songs that afford them their staying power. When females, whether willingly or due to the demands of the industry, have sexualized their music, their career wrinkles simultaneously with their physical features, and we are not to be blamed for that. Beenie Man could be absent for years and come back with a hit. Elephant Man did it; Bounty Killer could definitely do it for the rest of his life.
When Tanya Stephens said, "These streets don't love you like I do, you need fi know that," it was a refreshing spin on the same theme we hear every day, but a different perspective. That is why we would all be thrilled to hear new music from her, whether she is middle-aged or senior. As an artiste, you have to establish if you want to be a fad or a legend.
If there is no intention of going beyond a certain point, then some dancehall artistes might find themselves hanging up the mic way too early. History already paints that picture that now hangs on the walls in the dancehall museum.