California rapper Tyga just signed a multi-million dollar deal with Columbia Records. The Last Kings record label owner has been releasing most of his new tracks through his independent label, including last year's hit and possibly the biggest of his career "Taste" featuring Offset.
According to Tyga, he made the decision with the intention to expand his global reach. In an interview with Variety the "Rack City" rapper said, "They definitely understand the global brand," Tyga said about Sony "I have a lot of fans worldwide — in places I've never been like South America, and in places I have been like Asia and Europe. They can help bring that to a larger scale. Doing it independently, you don't really have those teams to help worldwide. Sony, if you look at the history from what they've done from Pharrell to Beyonce to Adele — then you look at Lil Nas X, one of their new artists that's blown up this year — they've done a lot for artists globally, for their brand. That's why I wanted to partner up with them," the rapper said.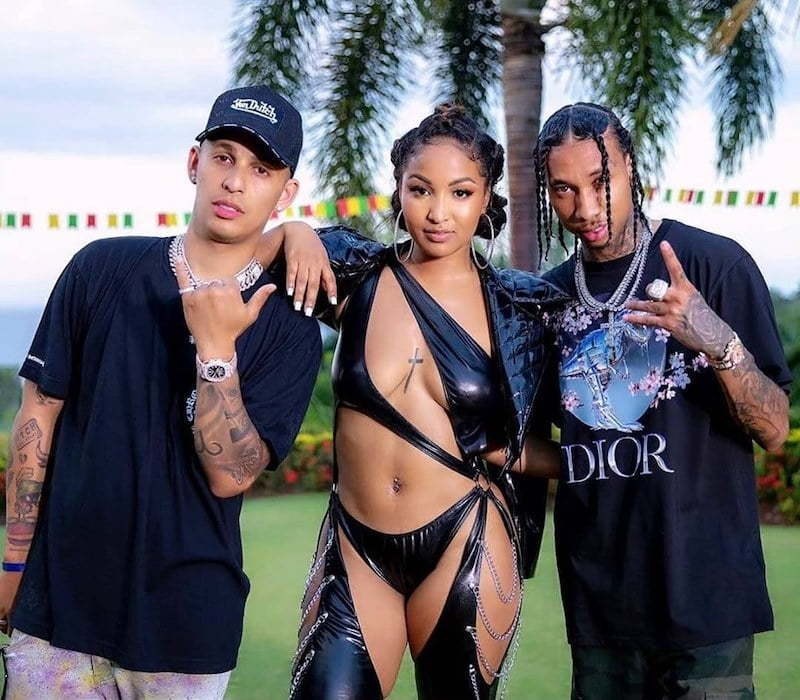 This is a very smart business decision for Tyga, who has been doing a brilliant job on his own but recognizes when he could use a boost that can only come from partnering with the right people. "The independent thing taught me a lot," the rapper told Variety. "It was a do-it-yourself motto — learning how to get from point A to point B. Now doing a deal through Columbia, it's like I already know the ropes."
Tyga released "Legendary," his newest studio album in June through the record label EMPIRE. Though he has now signed with Columbia, he speaks fondly of the work he was able to achieve with the label founded by Ghazi, citing that "We've been able to do a lot in a year." Now for his next project, Tyga says that could happen any time. "I can't tell you; it might be a surprise. I'm always in the studio. I could put a single out and have another out right after. I'm always creating. Sometimes I want to make an album or a song out, or a joint album with somebody. I'm very indecisive when it comes to releasing music on my own because I got so much of it."
We definitely expect more big things from Tyga now that he has partnered with this music label giant. His "Taste" music video has garnered well over 800 million views on Youtube and is still climbing. Let's see what else he can do now that he put his signature on that dotted line with Columbia.