Drake's right-hand man Chubbs is roasting Pusha T to a crisp over his fiasco with Wale on stage.
In case you haven't yet seen the viral clip of Pusha T getting startled by Wale running up on stage in the middle of his set, then you can watch it below. The clip shows Wale walking onto the stage at Rolling Loud while Pusha T was performing "Nosetalgia." King Push was not expecting anyone, so he thought that maybe someone was trying to catch him 'lacking' so he quickly got into a defensive position.
He quickly realized that Wale was just trying to greet him, so the two hugged it out and put on a show for the fans. Drake has had a well-documented beef with Pusha T, so it shouldn't come as a surprise that his number one soldier Chubbs, aka head of security, is using the opportunity to clown the G.O.O.D. Music President.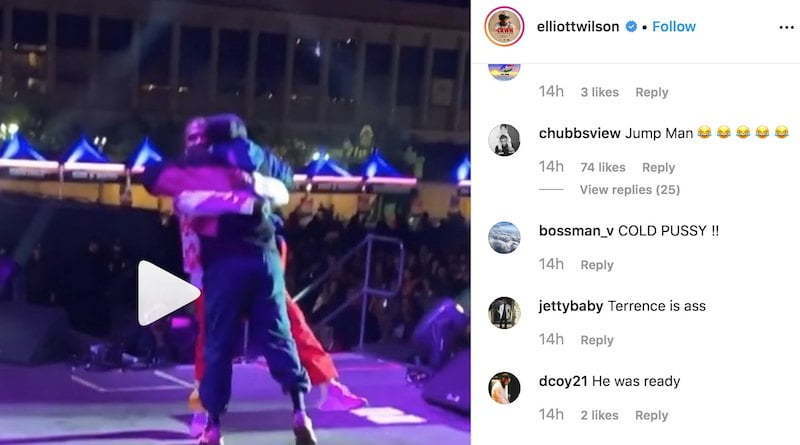 Chubbs dropped a comment on Elliot Wilson's Instagram post on Monday, where he wrote, "Jump Man." The OVO affiliate then added some crying laughing emojis in the now-deleted comment. The hatred between the OVO and Pusha T camps runs deep and a lot of it has to do with the vicious diss track, "The Story Of Adidon," in which Push calls Drake a deadbeat dad while also spilling the beans on his secret son Adonis with adult film star Sophie.
Perhaps Pusha T might want to tighten his security while performing on stage. We all know that Chubbs run a tight shift when Drake is performing on stage, and these two are always together.