Female Dancehall entertainer D'Angel is giving thanks after she allegedly met in a car accident recently. The dancehall entertainer, whose real name is Michelle Downer, says while she is in pain, she is grateful for life as things could have been worse.
The Singer poster a photo of her self wearing a neck brace on social media site Instagram with the caption: "I'm Ok My Angels. Almost One Week Now I Was In A Car Accident No Way Or Shape My Fault! But I'm Giving God Thanks Just A Muscular Spasm And A Little Ache And Pain Here And There, But God Saved Me… I Was A Bit Traumatized Because I Lost My Dad To A Crazy Driver."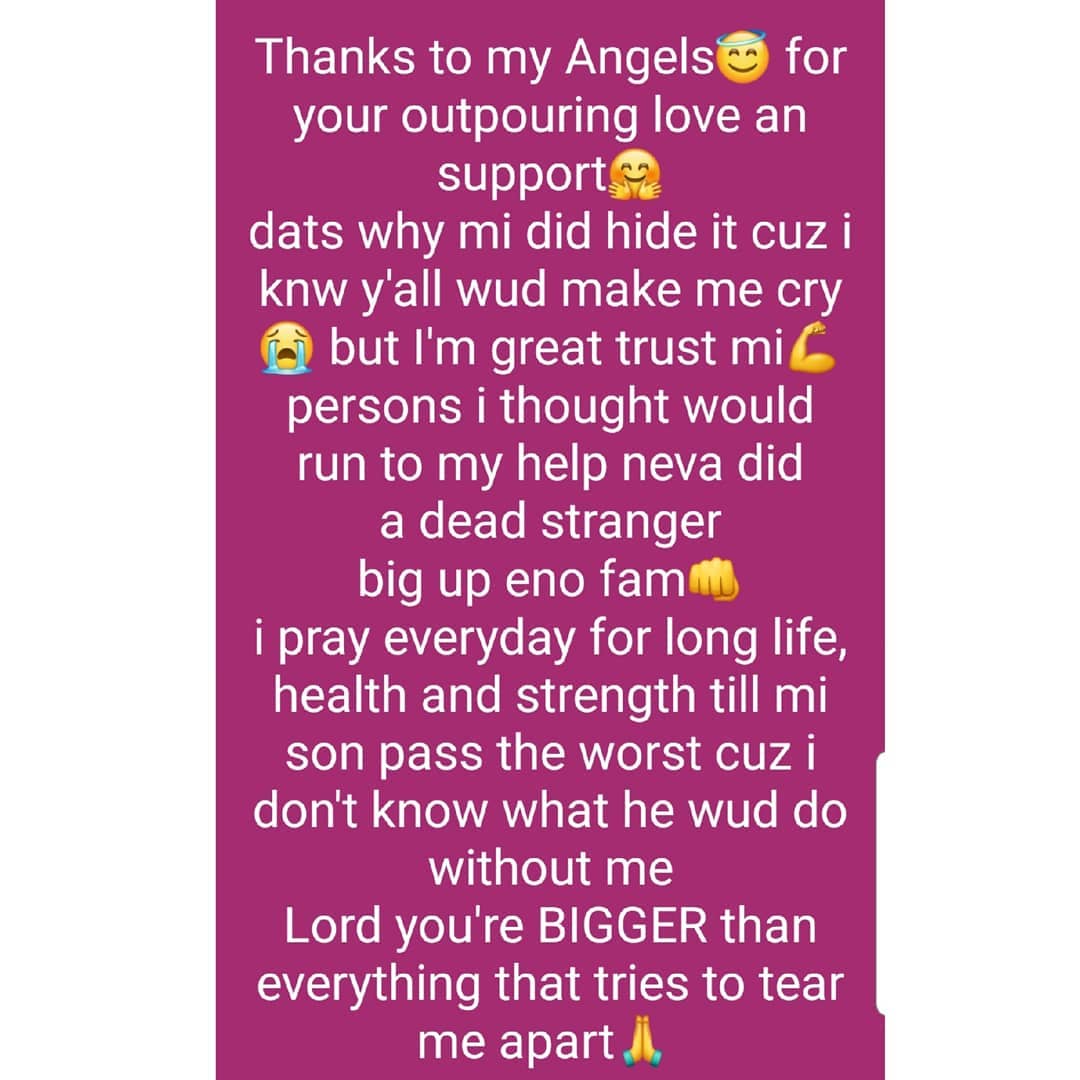 The "No Worries" singer expressed that the accident was not her fault but was a result of the other driver's lack of judgment. She continued by saying, "I'm Feeling Much Stronger Now That's Why I'm Sharing It! Please Be Safe Out There… The Lady Says She Just Took Her Eyes Off The Road And Bam An Explosion In The Back Of My Car Smh… Once Again Give God Thanks And I Empower All Motorist To Be Very Careful Let's Save Lifes".
In another Instagram post, D'Angel thanked her fans for their support, adding that the persons who she expected to be her biggest supporter in a time such as this were nowhere to be found.
In 2016, the singer's father, Clive Downer, who was 70 years old at the time, died from injuries sustained from being hit by a motor vehicle while he was crossing the street.
D'Angel is more popular for being the subject of a long feud between dancehall artiste Bounty Killer and Beenie Man— who she was married to and shares a son with. She has also released singles such as Stronger, First Lady, and One Man.