Iggy Azalea has caught wind of what T.I. had to say about her and hit back with her own fiery reply.
T.I. discussed the female talents in the new Netflix show, Rhythm + Flow, while being interview on Ebro in the Morning. This topic seemingly pushed a few buttons in the Souther rapper's mind as he got very vocal about his terrible business decisions in relation to the Australian rapper. The rapper mentioned that he is "still actively looking for another female rapper who can undo the blunder of Iggy Azalea." He amplified the attack on the "Fancy" rapper stating, "that is the tarnish of my legacy as far as [being] a [music] executive is concerned. "To me, this is like when Michael Jordan went to play baseball."
Iggy is not usually one to make things slip under the rug, and she did strike a defense in a now-deleted tweet. "Imagine thinking I was his biggest blunder lmaoooooooooooooo Tip. Sweetie. We have a whole list for you," she wrote.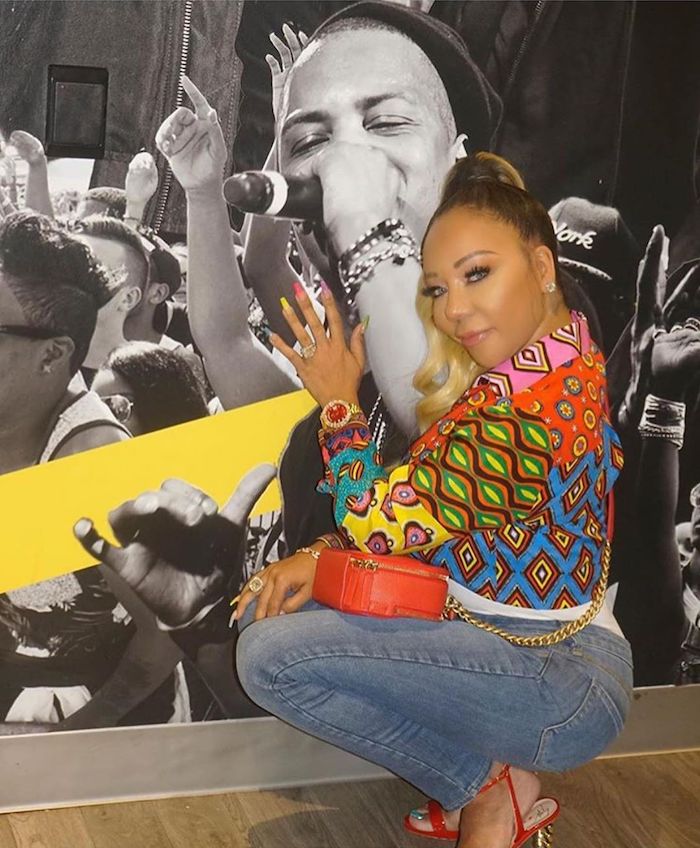 It seems Iggy saved her best shot for last, calling the "What You Know" rapper a misogynist. She tweeted, "the tea I could spill on what bulls—t this is but at the end of the day I think people can see it's clear he's salty. He's a huge misogynist and has never been able to have a conversation with any woman in which he doesn't speak like a fortune cookie."
T.I.s Grand Hustle Records started in 2003. Some of its more known, associated acts include Meek Mills, Travis Scott, Killer Mike, Young Dro, B.o.B., OMG, Iggy Azalea, and more recently, the female duo of Tokyo Jetz. The latter 3 off the list are the only female acts in the 16 year-long run of the label. Could this be fuel to support the Australian rapper's claim of misogyny or is it that good female rappers are hard to come by?
Iggy signed to Grand Hustle Records after a bad stint with Interscope Records. T.I. provided guidance on her début album, The New Classic which came out back in 2012. The two collaborated on tracks such as T.I.'s "No Mediocre," Iggy's "Change Your Life." and "Murda Bizness."
Iggy faced a lot of heat for her forced Southern accent and her controversial line about "runaway slave-master" on her 2011 remix track "D.R.U.G.S. She also got into it with Azealia Banks, who viciously attacked her on the basis of cultural misappropriation.
T.I. supported Iggy through the public backlash, even stating, "she [Iggy] should be judged based on that[vision and talent] rather than her creed, nationality, or what country she's from." He even gave her some words of encouragement during those rough days, tweeting, 'KEEP SHINING, FOLLOW YOUR HEART, & STAY TRUE TO WHO U ARE!!!"
Based on statements released by T.I., it seems Iggy's parting from Grand Hustle Records left no bitter blood between the two. With this in mind, many are wondering if this public by TIP on Azalea is just for clout.