Rihanna is defending a Vogue journalist who came under heavy backlash for not preparing to interview the pop star.
Vogue isn't just a fashion magazine; the publication has always held its own when it comes to quality journalism. This might be why Vogue writer Abby Aguirre received a good deal of backlash after admitting in her introduction to her cover story on singer Rihanna that she arrived entirely unprepared for the interview. RiRi has now come to Aguirre's defense, however, calling the journalist a 'gangster' for showing up to the rescheduled interview and delivering "an incredible article".
Aguirre took to twitter to respond to her critics, saying, "I literally had no notice." Some journalists and fans of Rihanna voiced their horror on social media at Aguirre's unpreparedness, but it seemed they had taken the detail out of context. They failed to note that the article itself explains that the interview time had been rescheduled twice and that Abby was not accustomed to showing up to chat with superstars without a list of well-researched questions.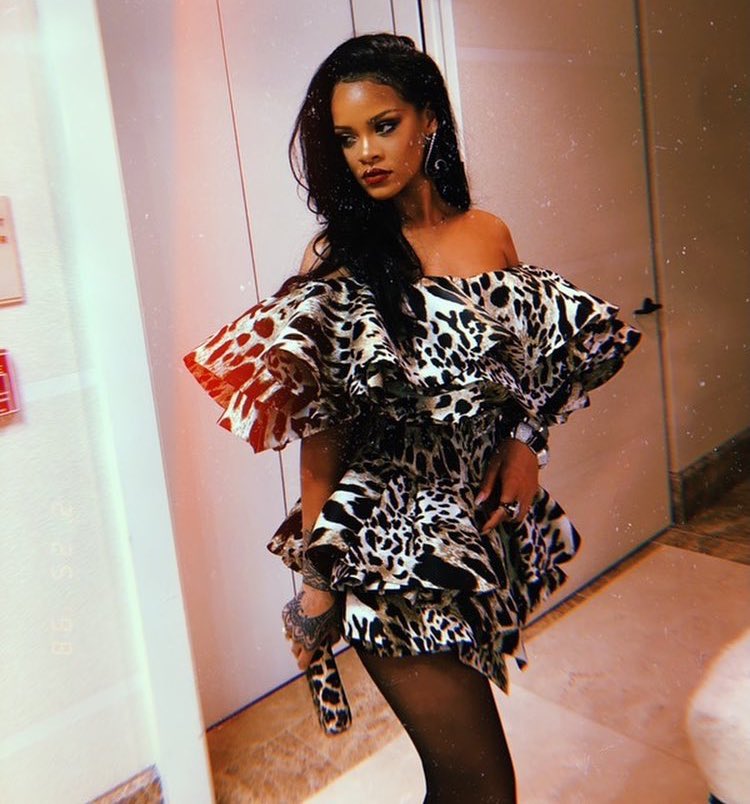 Rihanna told WWD that she was "really proud" of the article, and doesn't doubt Aguirre's competence as a journalist at all. Being a self-professed Rih Rih fan with a "bordering-on-psychotic reverence" for the singer, Abby was no-doubt happy to hear that one of her idols wasn't disappointed in her job performance.
Rihanna is currently promoting her new coffee table book that she describes as a visual autobiography. The book features pictures from her life dating back to her childhood, and document her evolution in her career.
Many of the pictures are never-before-scene and give Rih Rih fans an intimate look at the life of their favorite pop star. Rihanna told WWD that she didn't have time to write an actual book about her life, and believes that in the age of social media, her young fans will enjoy a book of pictures more than they would the written word.
GUYS. I was driving to Trader Joe's in sweatpants when I got the call and literally had to flip a bitch. I research my subjects to death. *Especially* Rihanna. I appreciate the anger behind the reaction. But this is a misunderstanding, for which I take full responsibility.

— Abby Aguirre (@abby_aguirre) October 9, 2019
I had literally no notice. The point was to convey how nerve-wracking this was, given my deep, bordering-on-psychotic reverence for Rihanna.

— Abby Aguirre (@abby_aguirre) October 9, 2019