Offset wished Cardi B a Happy Birthday with the cutest video.
Bronx rap superstar Cardi B turned 27 Friday, and her husband Offset made sure to let her know how special she was. The Migos band member shared an adorable montage with several clips of the two interacting, dancing, kissing, performing, partying, and many more intimate moments to his Instagram Friday afternoon. "MY BEST FRIEND THE LOVE OF MY LIFE, MY GUARDIAN ANGEL," Offset wrote. "KK's MOM, THIS DAY IS YOUR SPECIAL DAY I LOVE HAPPY BDAY!! NOT JUST ME AND FAMILY BUT THE WORLD LOVES YOU."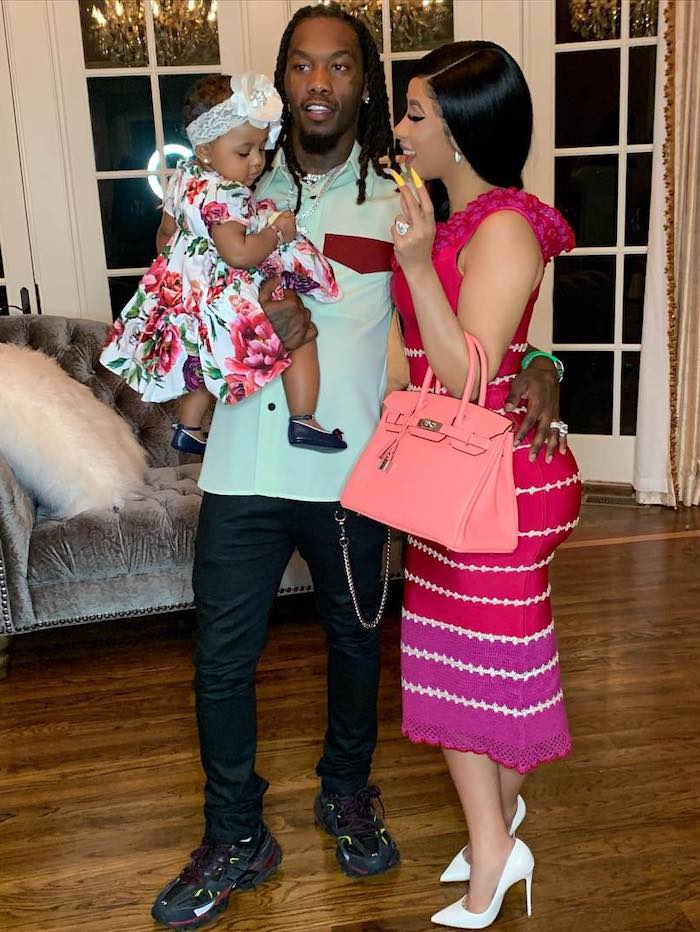 The video featured Alicia Key's "Un-thinkable" in the background, making the clips even sweeter. Cardi B and Offset share a one-year-old daughter, Kulture, the youngest of Offset's four children. The two secretly eloped in 2017 before Cardi wound up pregnant while recording her debut album Invasion of Privacy. It's amazing to see the couple still going strong even after surviving a cheating scandal on Offset's part. Since the "Stir Fry" rapper issued several public apologies, the two seemed to have bounced back stronger than ever.
Cardi herself posted some quick videos to her Instagram story thanking everyone for the birthday love, but she was still in bed by late afternoon. The "Be Careful" rapper said the best way to celebrate her birthday was to catch up on rest, as she hadn't slept more than eight hours in the last three weeks or so. Of course, she has a busy schedule, so resting up didn't seem like a bad present to herself. Cardi appeared on Vogue's Forces of Fashion panel in New York City on Thursday, just hours before she turned the big 2 7.
Happy Birthday, Cardi!