Offset admitted that he likes to smell good and admonished other rappers who rely on just cologne.
On Friday, HYPEBEAST premiered an 8-minute and 29-seconds video session featuring Offset detailing his travel essentials. The rapper spoke extensively about all his must-haves when he's traveling. Offset is notorious for splurging large amounts of cash on luxury items, so we did expect his list to be a bit pricey.
The rapper's travel bag contents would have been worth millions as it included a $750,000 diamond engagement ring from his wife Cardi B, 20 pairs of J's including a Nike Air MAG Back To The Future Edition, hundreds of thousands of dollars worth of diamond and gold chains, watches and even then so much more.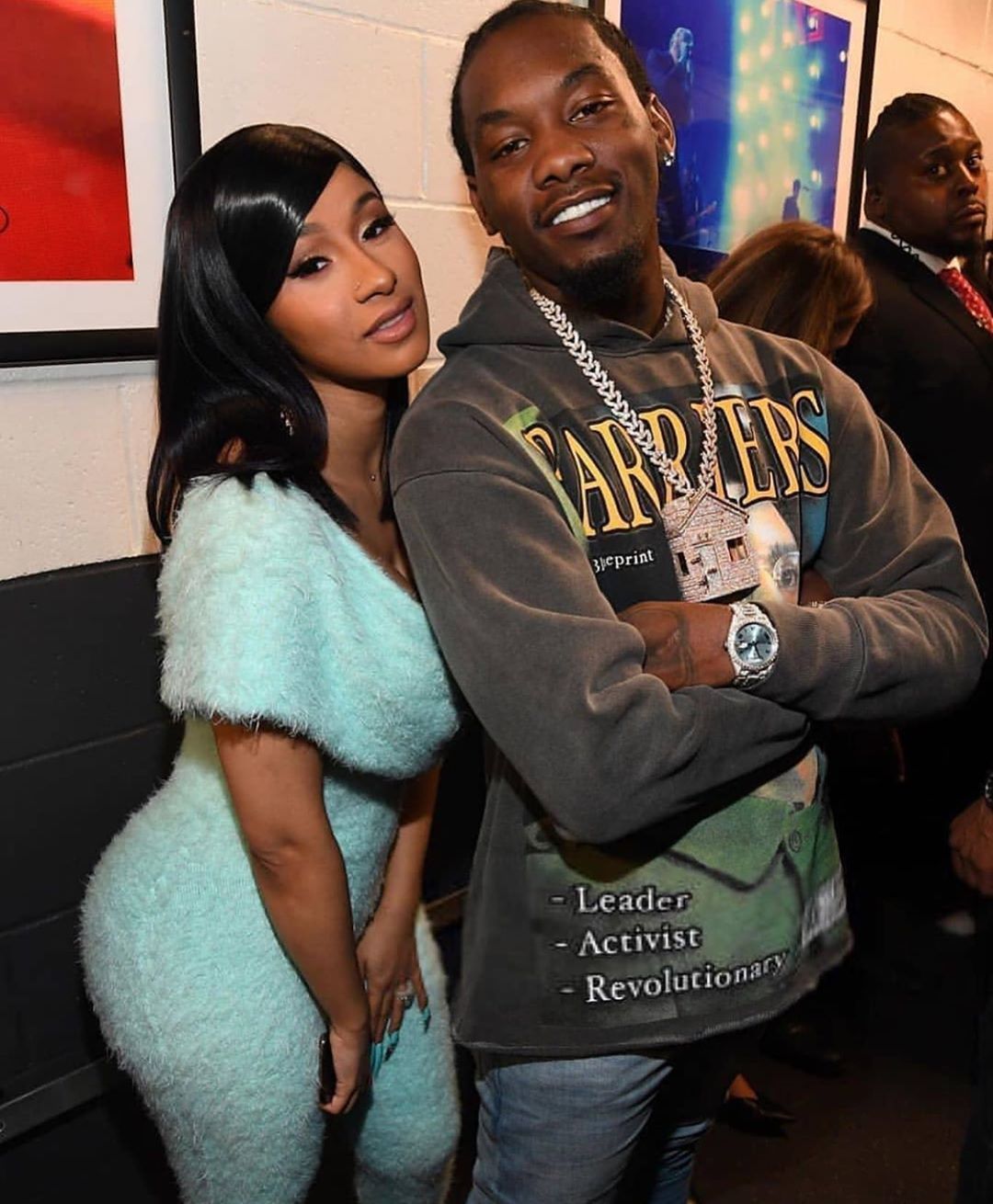 The luxurious collection also included a Louis Vuitton jewelry pouch that he purchased at LV on Rodeo Drive and had an artist paint an image of his wife on. Surprisingly, that wasn't the most interesting part of his travel kit. According to Offset, one of the most essential items that he has to have on the road is a Dove bath soap. Who would have thought that the most inexpensive of all his articles would be the one dearest to his heart? Offset revealed that Dove is the only brand of bath soap that he likes, and having it on him at all times is mandatory.
"Wash yo' ass. I know a lot of you rap boys. Y'all be smelling a lil' stank too boy. You be spraying yourself with all that cologne. Wash yo' ass man," the rapper admonished. "My assistant get cussed out if he leave this anywhere cause I don't like any other soap… Squeaky clean. I like to smell good. I like my skin to shine," Offset said.
I have to say that this doesn't sound like a bad thing, not in the least. What woman doesn't appreciate a man who proudly observes the importance of proper hygiene? Judging by how much emphasis Offset places on the need to have this soap, we can assume that he almost always smells like a breath of fresh air. I don't know about you, but I haven't heard any other rappers encouraging this. Dove, get this man an endorsement deal.