Rihanna is giving fans a never-before-seen look into her personal life.
Rihanna has had an amazing year thus far after being deemed the world's highest-paid female musician, hosting her annual Diamond Ball, and presenting an iconic Savage x Fenty fashion show. What more could fans ask for? Well, it is still up in the air when the Barbados native will drop her next album, but Rihanna is blessing her Navy fanbase with a new "visual autobiography" that contains over 500 pages of exclusive content.
The "Needed Me" singer announced Monday via social media that the book is over five years in the making. "… happy to finally share this collection of incredible memories," Rihanna said on Twitter.  "Thanks to all of the photographers & artists that contributed & to @phaidon for working with me to publish my first piece of art in a new industry!" The announcement was accompanied by a short preview video that gave fans a glimpse at some incredible visuals that the book will entail.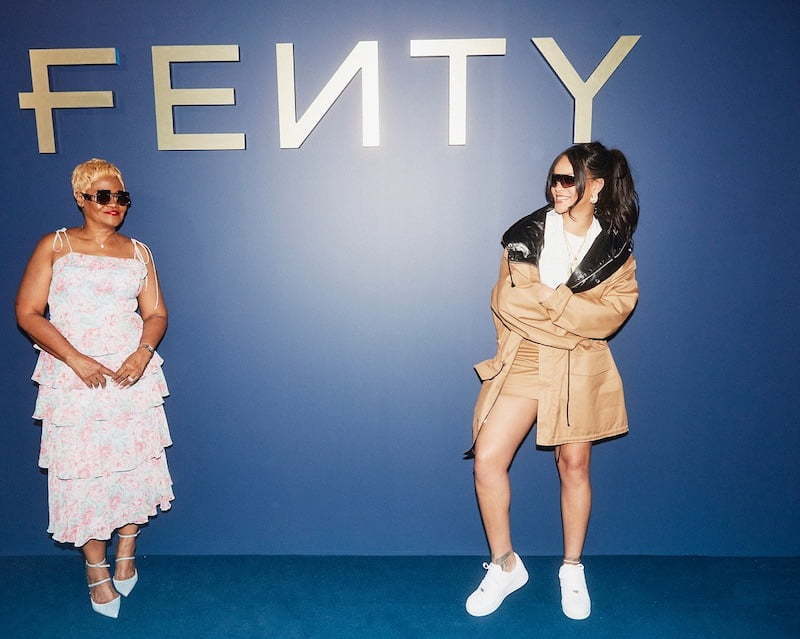 Fans are given the option to purchase the main book titled Rihanna or its three limited editions. All versions of the autobiography contain intimate moments "from her Barbados childhood to her worldwide tours, from iconic fashion moments to private time with friends and family," according to the project website. "… the book showcases intimate photographs of her life as an artist, performer, designer, and entrepreneur," most of which have never been published. The book features 1,050 color images and each limited edition comes with a special custom bookstand.
The price of the book starts at $150. The highest edition, Rihanna: Ultra Luxury Extreme, had already sold out in pre-orders within the first few hours online.
Rihanna's fan pages revealed glimpses of photos and details inside the book after the announcement. Readers can catch an extended tracklist from her 2016 album "Anti" which revealed songs that didn't make the cut. Some fans predictably expressed frustration that Ri Ri announced yet another venture outside of music, but 2019 isn't quite over and there is still time for the star to live up to her promise of a dancehall album. In the meantime, Rihanna continues to prove that her talents are limitless.
Over 5 years in the making… happy to finally share this collection of incredible memories. Thanks to all of the photographers & artists that contributed & to @phaidon for working with me to publish my first piece of art in a new industry! pre-order on https://t.co/XIX4c7zPdI ? pic.twitter.com/9aXtjzFDIJ

— Rihanna (@rihanna) October 7, 2019