Cardi B opened up about being sexually harassed in the past.
The #MeToo movement has inspired a long list of celebrities to share stories of dealing with sexual harassment in their respective industries, and Cardi B is the latest to talk about her own experience. The rapper sat down with radio host Angie Martinez for an episode of "Untold Stories of Hip Hop" that has yet to air, but We TV dropped a preview of the conversation between the two moguls. In it, Cardi revealed that she was sexually harassed by a photographer before while prepping for a magazine shoot.
"I will never forget I went in to shoot for this magazine and this photographer, he was trying to get close to me like 'Yeah, you want to get in this magazine?' And he pulled his d**k out," she told the host. "I was so f**king mad, and it's just like … this is crazy."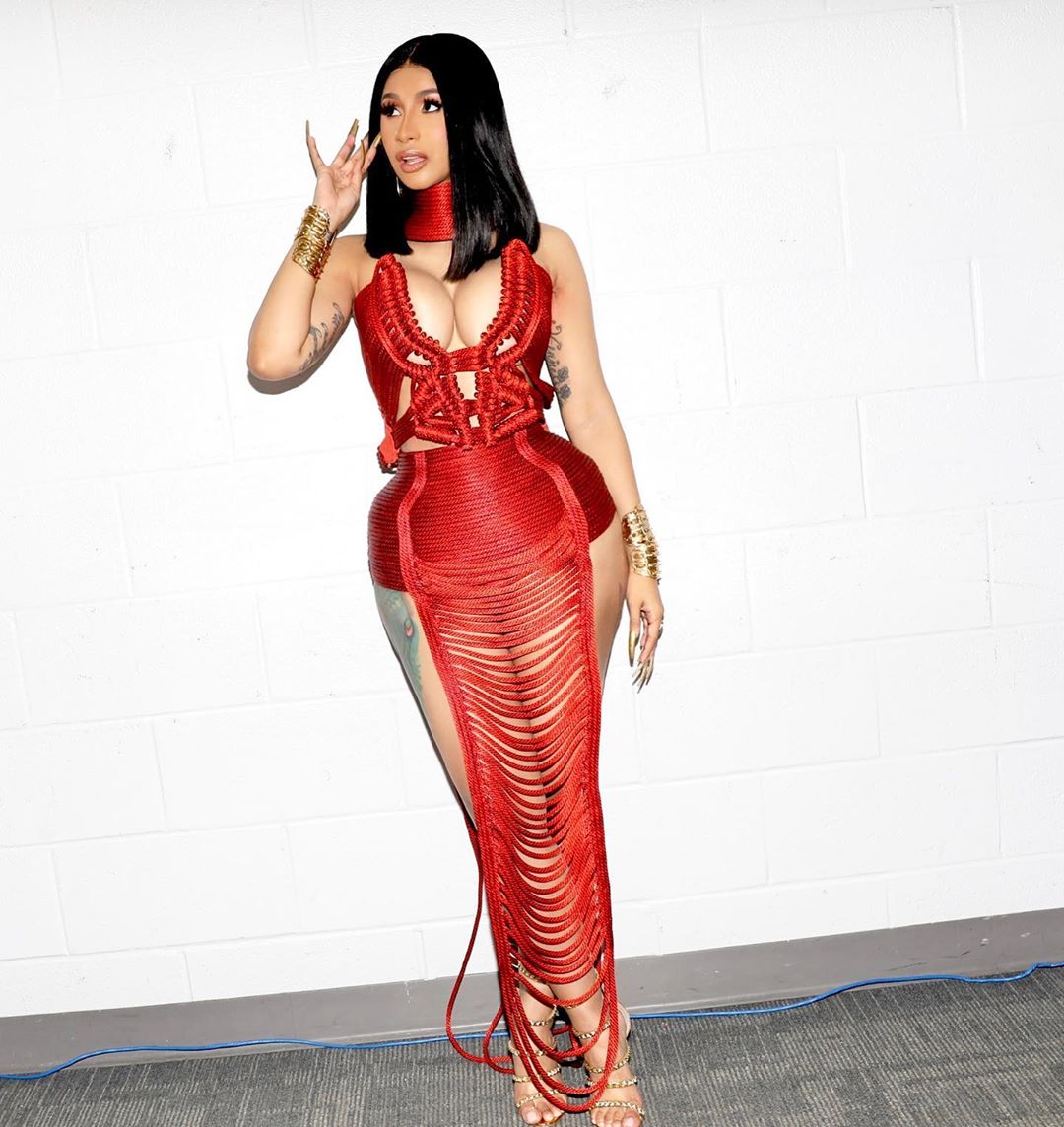 Angie Martinez asked the "Press" MC how she handled the incident and Cardi said she packed her stuff and left. "You know what's so crazy? I told the magazine owner he just looked at me like [shrugs] … 'So? And?" She continued by saying she knows several women who can relate to being harassed or sexually assaulted by men who have power or withhold opportunities.
"When I see the #MeToo movement, there's girls from the hood, they went through the same type of treatment," she said. "N***as will make you feel like you got to do a certain type of thing for the most bullsh*t. It happens really every day." The rapper didn't reveal which magazine she was referring to or when the incident happened.
Angie then asked the Bronx native if those kinds of things still happen to her at this point in her career. "Hell no. I'll put you on blast on my Instagram," she laughed. "I will violate."
The episode is set to air Thursday at 10 p.m. EST.