Tekashi's snitching knows no bounds and has crossed the seas all the way to Jamaica in the form of a hilarious meme throwing it back to dancehall deejay Popcaan's breakout hit "Only Man She Want."
Over the course of the past week, "FeFe" rapper Tekashi 69 was the government's star witness in the trial against Nine Trey Blood gang members, Anthony "Harv" Ellison and Aljermiah "Nuke" Mack. This was due to a plea deal with the feds that the rapper secured to get his possible 47-year sentence for gun and racketeering charges reduced to time served. The rapper was extremely cooperative and gave extensive detail on the gang's organizational structure such as the rankings of various members and illegal activities the gang participated in.
The rapper identified gang members via photos, audiotapes, and chat messages. He also gave information that implicated him in the attempted murder of rappers Trippie Redd, Casanova, and Chief Keef. Tekashi went on to confirm that rappers Jim Jones and Cardi B are gang members. Tekashi seemed to be in the know about pretty much everything, and this led to the internet doing what they do best, making light of serious situations via memes.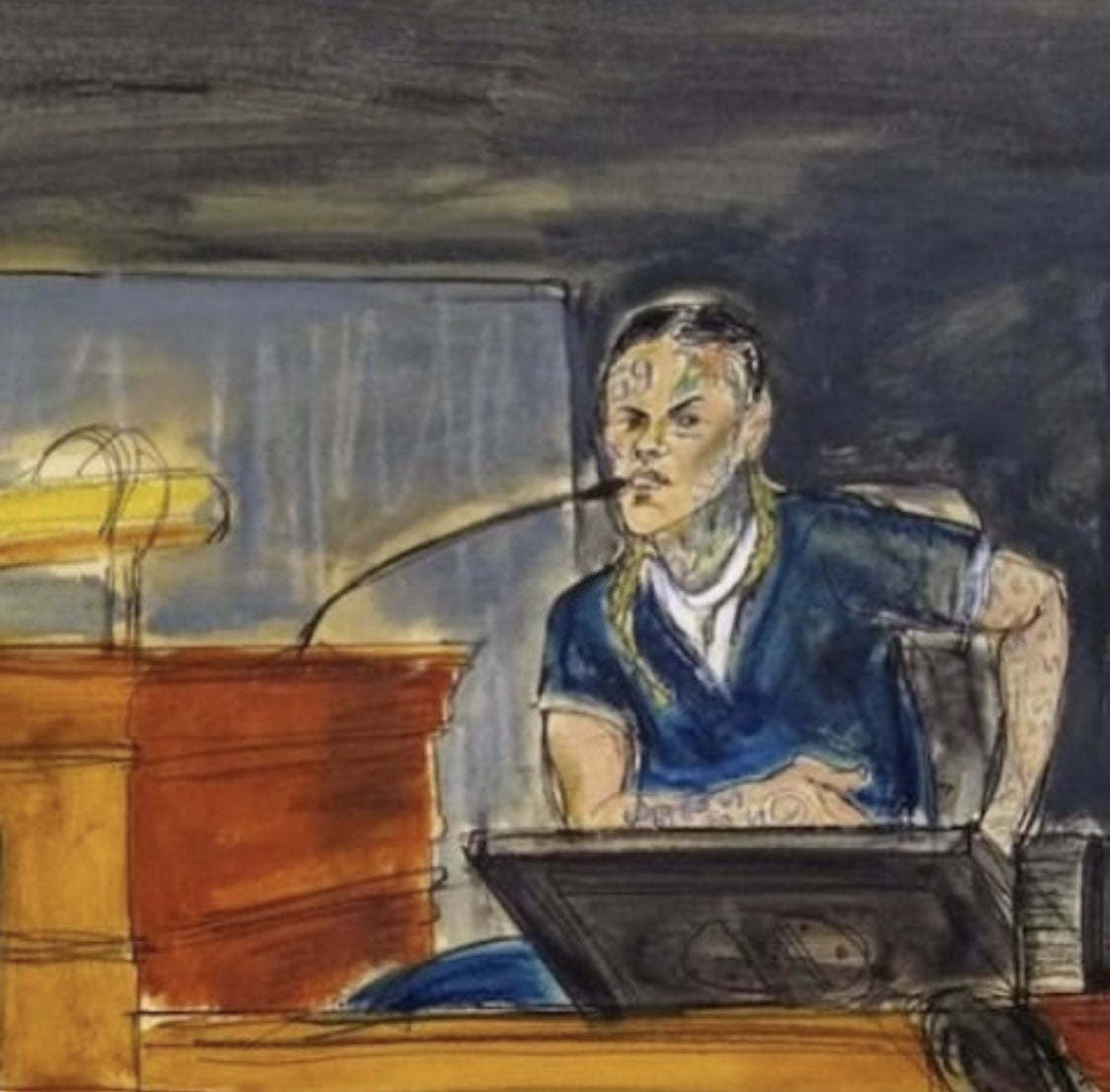 Thus, another meme phenomenon is circulating on social media, with some headlined as "Breaking News," including dancehall artiste Popcaan's specially created meme. The artiste shared the meme on his Instagram page which depicts a photo of him with the headline, "Breaking: Rapper 6ix9ine has testified that Popcaan wasn't the only man she want." Popcaan then captioned the post, "Tell him don't nuff up @jellybads addddeeeeeeeeee #MOVEHIM trouble deh deh."
The internet has been having a good old time at the rapper's expense, and it is pretty interesting to read the jokes they have created. All the way from Tekashi knowing the secret Krabby Patty formula to him knowing where Bobby Smurda's hat landed, Popeye's chicken sandwich recipe and the ending to 50 Cent's Tv show Power.
Read on to see a few of the hilarious memes.