Tyler, the Creator is currently out on tour following his newest album "IGOR," which was released earlier this year. Considered a true masterpiece, "IGOR" has thus far only produced one of Tyler's signature music videos, that is for his lead single "Earfquake."
Now fans can enjoy the second video from the album for his track, "A Boy Is A Gun" which features vocals from Solange. Back in May, Tyler the Creator told attendees at his Apple Music concert that the song was inspired by the 1971 French flick "A girl is a gun." In the song, Tyler gender-flips the popular expression, "A girl is a gun," which traditionally means women are powerful, but they can also be potentially dangerous if not properly respected.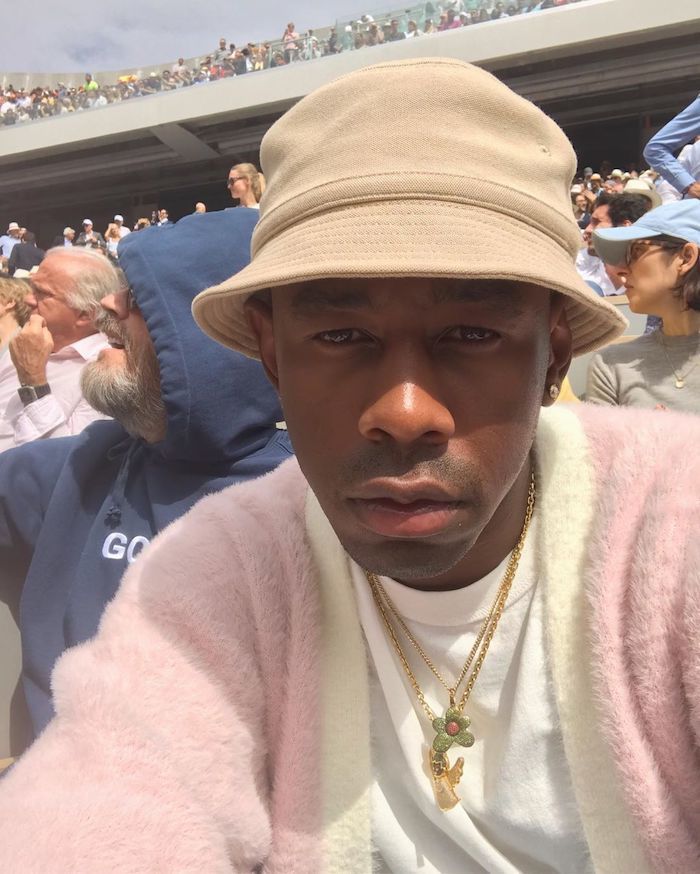 According to Genius, Tyler plays with the concept of love being dangerous and utilizes the message in the song to emphasize the universal experience of love and pain. Tyler showcases the message that falling in and out of love is as dangerous as playing with a loaded gun, regardless of your gender or sexual orientation. His choice to change "girl" to "boy" also ties into the on-again-off-again public perception of his sexuality.
On Monday, the video which was self-directed by Tyler the Creator himself under his Wolf Haley guise was released on YouTube. It currently boasts over 1.4 million views, and fans are praising the video for its creativity and impressive visuals.
In the video, Tyler appears as his IGOR alter-ego in a luxurious mansion doing various things while watching a boy leave. It also features Tyler in the same wig from the "Earfquake" video. The video is reminiscent of a posh Euro cinema of the early seventies.
In the track he raps, "Take your hoodie off, why you hide your face from me?/ Make your f**kin' mind up, I am sick of waitin' patiently / How come you the best to me? I know you the worst for me / Boy, you sweet as sugar, diabetic to the first degree / My spidey sensies, got me on the fencies / Whole squad in Ginza, travel bag by Balenci'/ Big dawg hittin' big wheelies on the six speed."
Fans are excited about this new video and hope that they will be blessed with more incredible self-directed pieces from this inventive rapper.