The allegations that 6ix9ine was kidnapped and robbed is being put to the test as the highly publicized trial gets on the way.
It is the second day of the trial involving Tekashi 6ix9ine. All seems to be going as scheduled, with the rapper taking to the stand to provide damming evidence to put his fellow Nine Trey Bloods members away for a long time. The New York rapper who has been locked away in police custody since last year November, cut a plea bargain to receive a shorter sentence for the racketeering charges stacked against him.
The first day of most trials is usually uneventful, and this was the case, except for a statement made by Devereaux Cannick, Anthony "Harv" Ellison defense lawyer. Cannick stated, "This was a hoax." He further compared it to a case that happened earlier in the year, "It's a Jussie Smollett, if you will."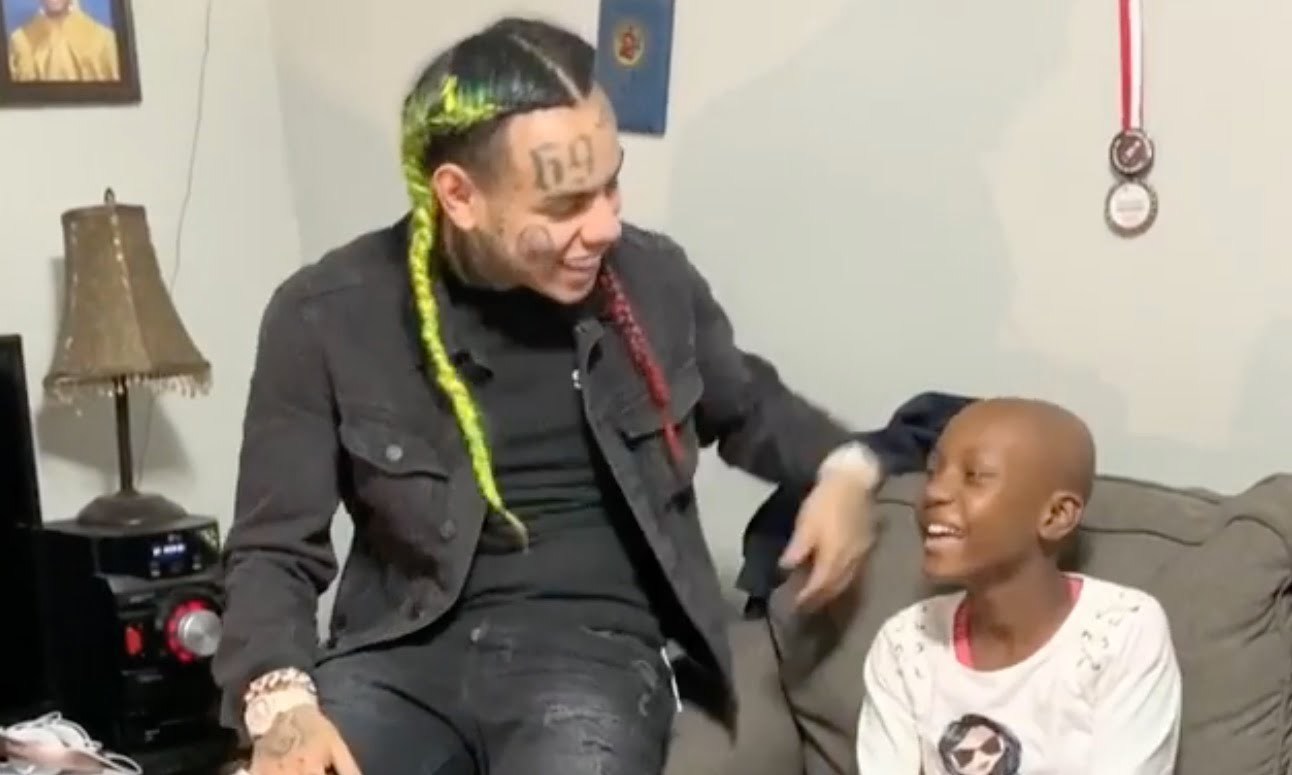 The "Empire" actor, Jussie Smollett, claimed he was beaten and assaulted on a late Chicago evening by two men. Investigations by the police later revealed this was all a lie and he was the mastermind behind his own attack. The counter-argument of the defense is that the eccentric rapper staged his own kidnapping in a bid to promote his new collaboration with Nicki Minaj.
Back in August, Ellison's lawyer was quoted as saying, "He was about to drop another album…gotta get that buzz up. That's how he makes money."
It seems the defense has some tricks up their sleeves. Early last month Harv's lawyer mentioned that the government actually wiretapped the car that was used to kidnap 6ix9ine before the alleged incident. With this revelation, it can be safe to assume the kidnapping was recorded and could be quite useful to the defense's case.
The two accused, Ellison and Mack, will see life behind bars if the defense fails to prove the kidnapping was nothing more than a publicity stunt. Only time will tell if the claims of Cannick are indeed true. If there is indeed recorded footage, it could turn the prosecutor's case on its head.