Tory Lanez clarified that he doesn't condone snitching after he said he might make music with Tekashi69 in the future.
Tekashi 6ix9ine has been a hot topic this week after taking the stand in a racketeering case where he's giving testimony against members of the Nine Trey Gangsta Bloods. His cooperation has been blasted all over social media, including leaked audio from the courtroom, sparking reaction from almost everyone in Hip Hop on the rules of snitching. But rapper/singer Tory Lanez took a different stance on the situation saying he might make music with Tekashi69 in the future if he were to get out of prison.
In an interview with Complex that was published online Tuesday, Tory was asked about the chances of them two working together again like they did on the song "Rondo" along with Young Thug. The Canadian rapper said he wasn't sure what the future holds and that he really enjoyed Tekashi's company when he was free. "I mean I really don't know. I don't know how he's going to feel when he gets out of jail. I don't know what he's got going on in his life. Personally … music is music. … As a person bro, and regardless of whatever he did, I kind of miss that guy dog. That was my n***a. He was a funny guy, dog." Tory showed empathy for the "GUMMO" rapper saying if he himself were to end up in a bad situation, he would hope that the world wouldn't shut him out.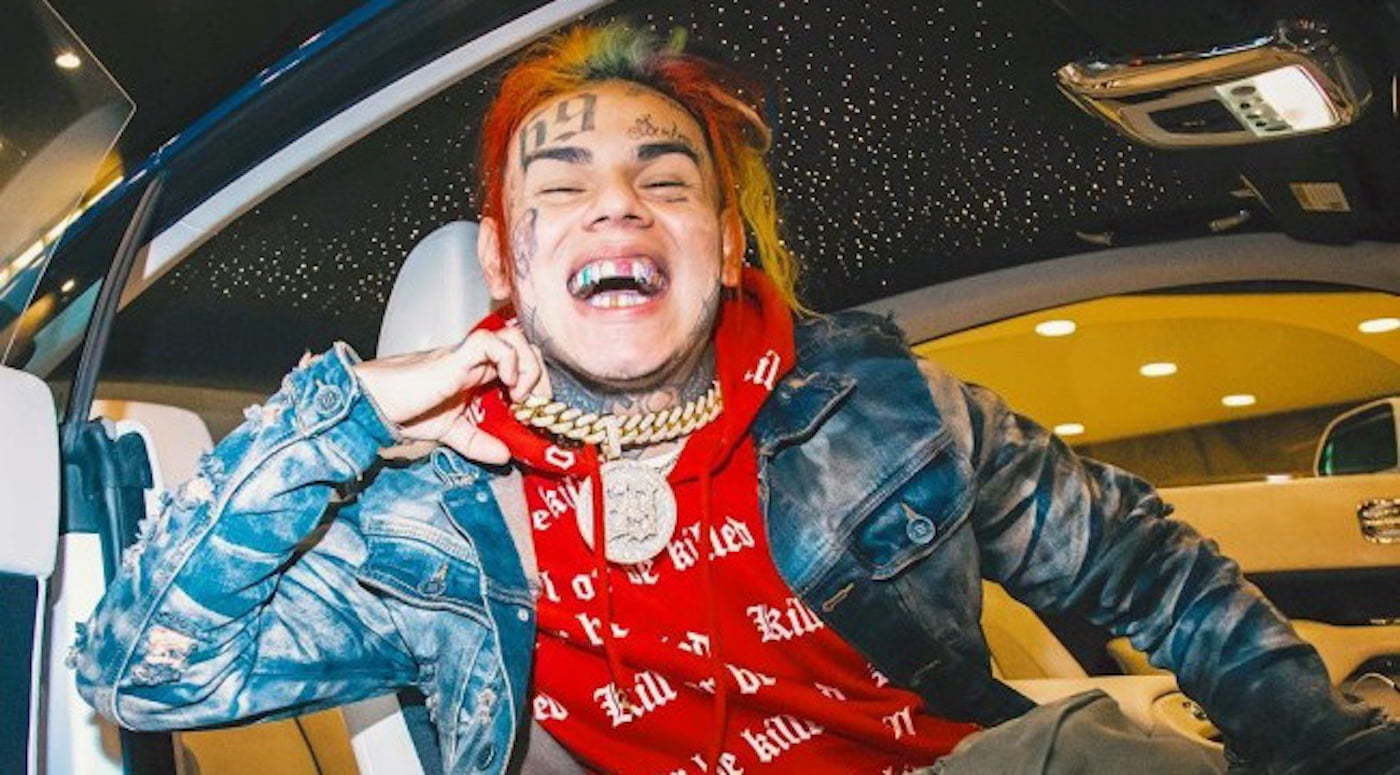 "I never ever look at anything like that. I never say 'because this n***a did XYZ I'm never going to work with this n***a again' … because God forbid I'm ever in one of those situations … I don't want the world to just turn their back on me and say 'I'm never going to make music with this n***a' because of a situation that I'm in at that moment. I'm not saying that excuses what he did, but do as you want to be done unto others."
When asked again would the two collab in the future he replied "You never know." Once clips of the interview made its rounds on social media, the "Chixtape" rapper took to Instagram to explain that he does not condone snitching, and that the interview occurred before Tekashi took the stand this week.
"Let's get one thing clear … I do not condone any form of telling, snitching, or anything of that sort," Lanez said. "When I spoke on 69 it was 4-5 days ago (before him taking the stand) I have real family that did real time becuz of this and I don't play about that at all … One thing y'all not gone do tho is make it seem like I codone any talking on a stand of any kind."
Check out his full explanation below.
Watch the full interview below.