Summer is over but J.Cole, Dababy, and Lute bringing the heat to the streets with this cleverly crafted song and video for "Under The Sun."
The song samples a 1963 Gospel track titled "I'll Be Waiting for You" by the Argo Singers. Even though the creative forces behind "Under The Sun" did not create a gospel track, they are still getting a whole lot of praises for the songs lyrics and the flow of each rapper. The song comes straight off 'Dreamville's compilation Revenge of the Dreamers III. The album was certified gold and debuted at Number 1 on the Billboard charts back in July.
The song engages trap mode at around 00.32 seconds when that Kick slowly creeps in but goes full ammo at about 00:50 seconds. Cole attacks the beat spitting, "Nothing new under the sun, nobody f**king with son, I got a couple a son, a couple a guns, a couple a ni**as that bus at the party and f**k up the fun." Cole, who is clad in a Red Shirt, Jeans and boots is seen being dragged through the streets by two dogs.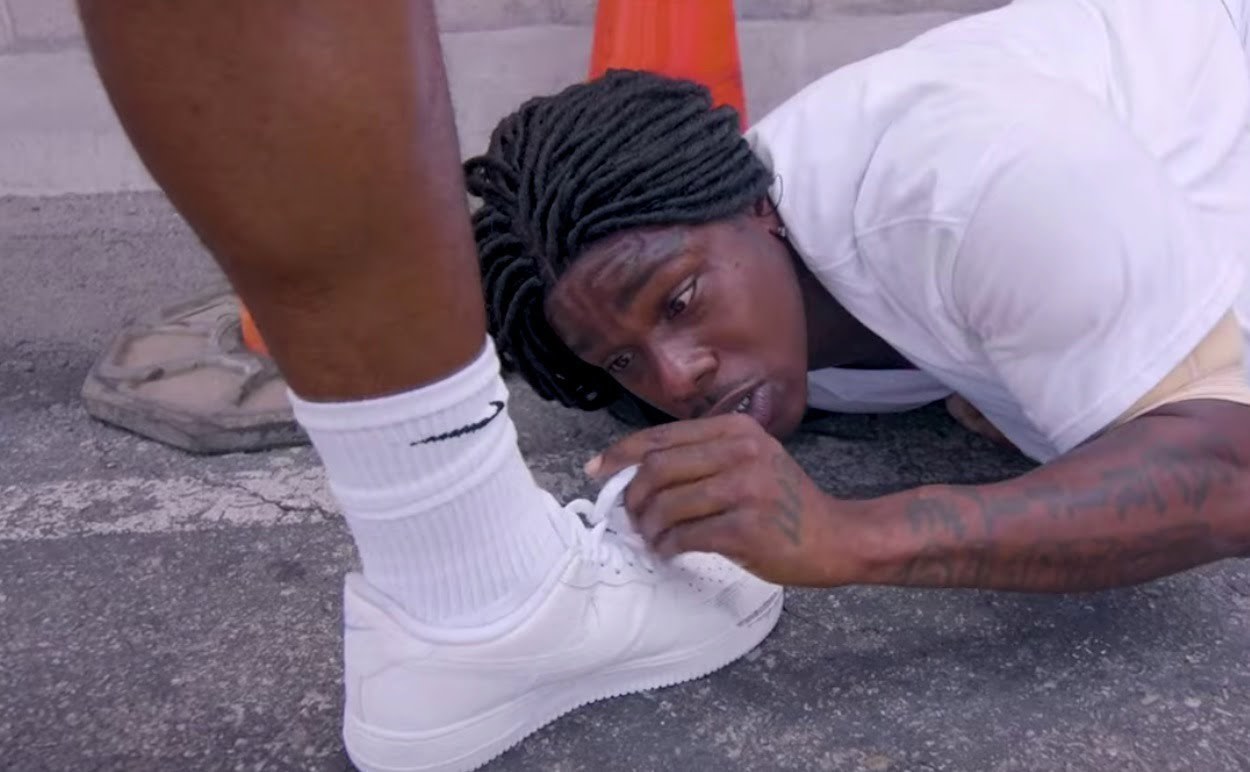 Director Scott Lazer, Aisultan Seitov, David Peters, and Chad Tennies places us in a decent 90's throwback vibe. DaBaby is dressed in his Charlotte Hornets jersey meanwhile, Lute rocks a decent skully, with graphic tees and a plaid shirt. "DA BABY is the freshman who hangs out with the seniors," read one comment on Youtube.
It feels as if the video took you through a simpler time in New York during the late '90s and early 2000s. There is a shot of Cole standing beside what seems to be a 1993 Mercedes Benz, which solidifies the 90's look that they were going for.
DaBaby reps Charlotte not only through his get up but also paying homage through lyrics. He raps, "I'm from Charlotte you know how these ni**as do…babe".
This seems to have touched even a few people from Charlotte, as the love for Dababy flowing in the Youtube comments. "People from Carolina know how hard it is to make it out, and we happy af that Da Baby is putting Charlotte on the map, it deserves more respect."
DaBaby has been having a phenomenal year and has been on a whole lot of collaborations in recent months. His breakout hit "Shug" is still bumping in the street to this day.
This article could not end without saluting Kendrick Lamar who serves up the best ad-lib vocals to provide that smooth transition across each featured rapper.
The video is quite simple but pretty entertaining, just the way J Cole likes to do it. A lot of persons are expecting a few other videos to match the phenomenal tracks off Revenge of the Dreamers III.