Vendetta Boss Alkaline has been going after his rival, Squash's mother pretty harshly in his diss tracks "Death Announcement" and "Most Wanted." Now fans have found proof to back Alka's lyrics.
The on-going beef between Alkaline and 6IX Boss Squash has taken an ugly turn. The deejays have strayed from taking shots at each other to going after family members. In Alkaline's diss track "Death Announcement" he says, "Tell di world how you feel fi see you mumma and know you dog dem a f**k it boy / Talk how yuh mumma Shelly dog out til all yuh friend dem a f**k it." Alkaline then followed that song up by posting a video of Squash's mother on his Instagram story. There seemed to be no line that he wouldn't cross.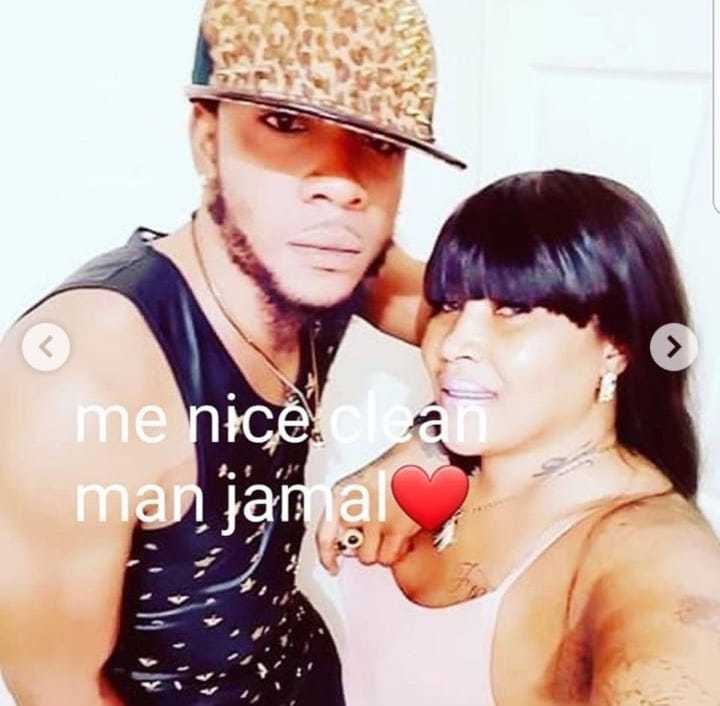 Alkaline then released another diss song, "Most Wanted" and once again discussed Squash's mother. Deejaying, "Yuh nuh know mi mother / Mi know yours is a germs / She a gi weh headaz hard and mi want a turn." Rumors then started to speculate that Squash's mother and dancehall deejay Daddy 1, a member of the 6IX Camp were involved. Fans started to tease Squash calling Daddy 1 his stepfather.
Other fans began to wonder why Alkaline was attacking Squash's mother so fiercely and so personally. Where was the artiste getting his intel from? Well, his fans got to digging and have recently found proof of Squash's mother being involved with his associates and younger men in general. Alkaline's fans took to social media where a frenzy was created after multiple videos were posted of Squash's mother with various younger men, some showcasing intimate moments. Fans began voicing their opinions of the situation and what they thought of her.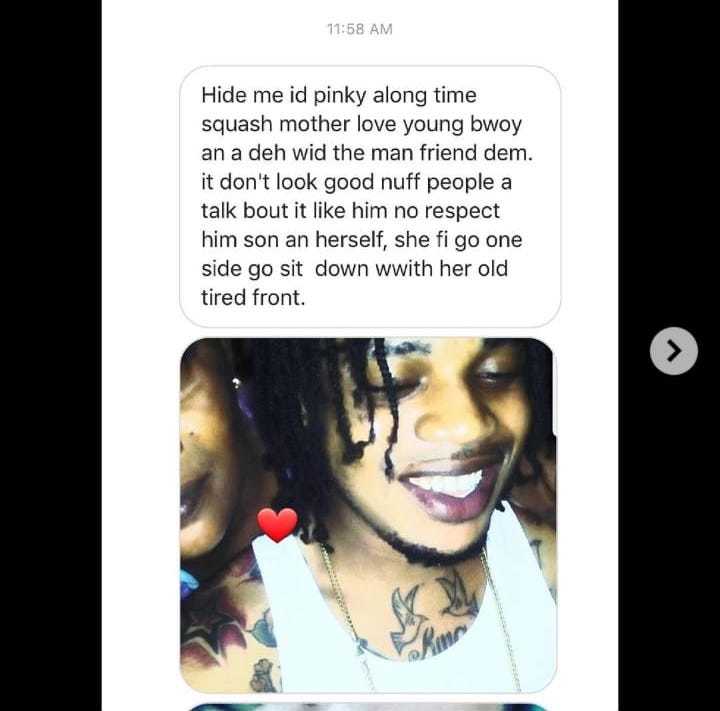 One fan commented, "If me a squash mi done with are. She a disrespect the man. How yuh Fi f**k the man friend. The man look younger than Squash. So that mean squash money a tek care a little boy smh. Mi nuh know a weh wrong with some mother enuh smh." Another fan added, "Alkaline only chat facts… Squash best friend a him stepfather!! What a prekay."
While another commented, "I have two sons of my own and when them get big and have friends mi know seh mi nah guh deh Suh. Nuff people saying she grown but her behavior shows her character. It's a lot of young guys out here, so u don't have to deal with ur son fren dem. Not only that, majority of her sons into badness and some died. Not one, not two. I'm not one to judge but obviously her parenting style is as f**ked up as her choice in men."
Fans seemed to be taking the entire situation pretty serious, and it was getting very personal. It also appears that all the chatter reached her ears as the deejay's mother responded to the backlash. She released a video stating, "my man nice…6IX is f**king real, mi nuh want no old man. mi sure to god mi man wouldn't want unuh. Every gyal love 6IX, me and my son is relevant. unuh ago mad over me and mi man."
The state of dancehall does not look good. What will come after this? Will Squash address his mother and the rumors? One fan seemed to think that her response could be featured in Alka's next diss track, "Why is she doing this to her own son suppose alkaline use this fi a intro to him song."
One thing is certain; Alkaline's lyrics have come full circle with evidence to back it up. Has he officially won the war or are things just getting started?