A judge wants to make sure the Nine Trey Gangsta Blood members are dressed for court.
Tekashi 6ix9ine is set to testify against two of his "Treyway" affiliates in a federal racketeering case this week as part of his plea deal. He and about a dozen other gang members were arrested last November on drugs and gun charges, most of whom pleaded guilty, including his ex-manager Kifano "Shotti" Jordan who was sentenced to 15 years in prison. Tekashi has yet to be sentenced but before then, he will speak out against two affiliates accused of robbing and kidnapping him. Both men decided to take their cases to trial in front of a jury.
Aljermiah "Nuke" Mack is one of those defendants and Tekashi, born Daniel Hernandez, will take the stand detailing crimes that Nuke committed against him as well as crimes they committed together. According to AllHipHop, a judge made sure that Mack was dressed for court and ordered that he shed his prison garb before appearing in his courtroom.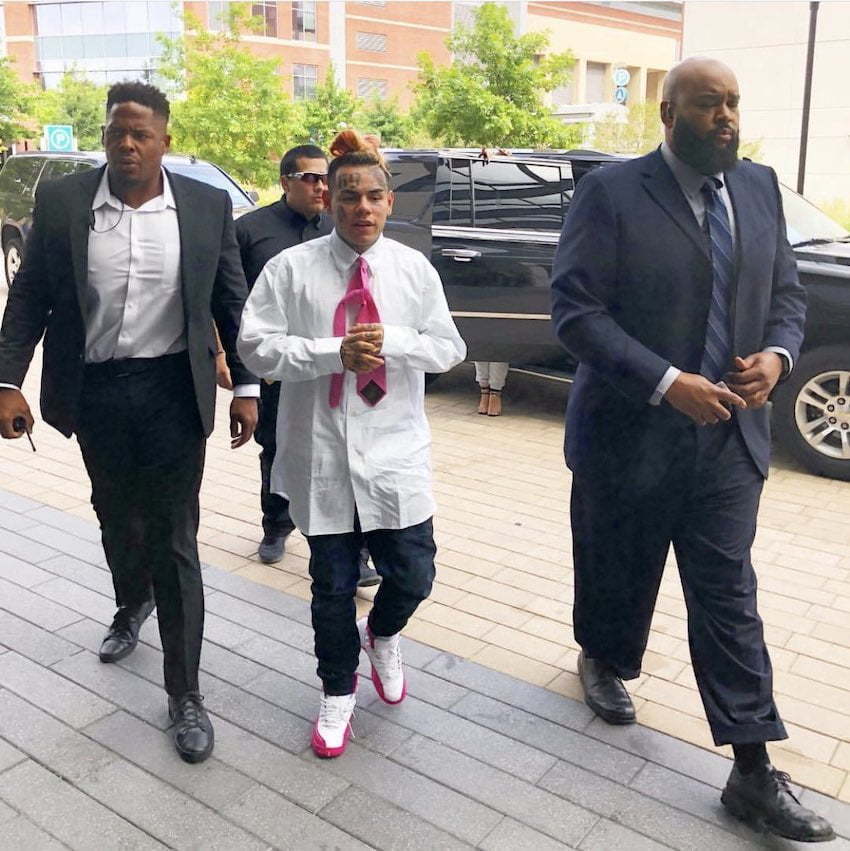 The judge overseeing the trial issued Mack three shirts, three ties, three pairs of socks, two blazers, two pairs of pants, two sweaters, a pair of dress shoes and a belt, showing that he means business when it comes to the dress code. Anthony "Harv" Ellison is also on trial as the two men are said to be involved in the kidnapping and robbery of the "FEFE" rapper in 2018.
Trial was set to begin Monday