Rapper Meek Mills shows off his charitable side and donates 500 school bags to his old Elementary school.
The Philadelphia rapper is no stranger to giving back, and he is doing so in a big way this year, by donating more than 6,000 backpacks and school supplies to kids in his home state. Meek Mill is working with the School District of Philadelphia to provide the bags and school items to mostly low-income students from pre-kindergarten straight up to 12th grade.
"Growing up in Philly, I've watched families struggle to make ends meet and buy basic school supplies for their kids," Mill said in a press release. "Those memories stay with me and that's why I'm committed to giving back to families in my hometown, putting smiles on kids' faces and helping them start the school year on the right note with the right supplies."
The "All On Me" rapper recently posted a video to his Twitter page of him visiting his old Elementary school, James G. Blaine and unveiling the 500 backpacks to students. The students were extremely grateful, screaming, and smiling while Meek looked on with pride. The rapper is clearly on a path to make a difference in the lives of less fortunate children.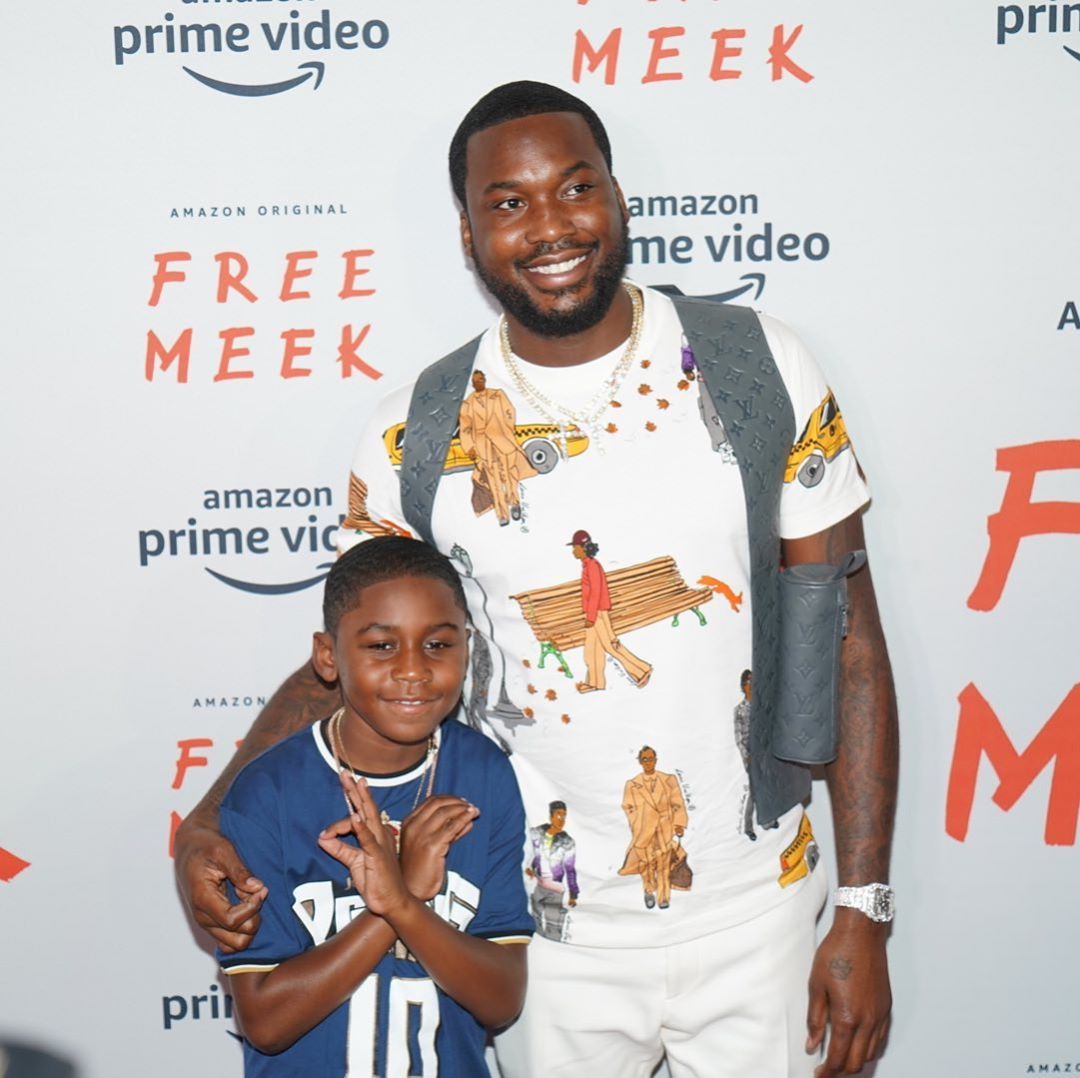 "I wanted to stop here today, my elementary school that I grew up at… I just wanted to stop back and show my love and appreciation to my neighborhood," Meek Mill told the cheering students. "I want to give a shoutout to Puma for collaborating with me on school supplies and book bags… I came here to give the kids a message: Continue to chase your dreams. Do what you do."
The PUMA designed bags were provided in 3 different color schemes, black, blue mixed with black and pink with gray. Online sportswear retailer Fanatics and luxury streetwear brand Milano Di Rouge contributed supplies. The rapper also donated a year's worth of supplies to more than 30 classrooms at the school.
Meek Mill, along with his nonprofit organization Dream Chasers are known for their charity efforts within the Philly community. His "A DreamChaser's Thanksgiving" is seen as a truly philanthropic effort. He started this initiative back in 2013, where he donates, approximately 1,000 turkeys every year the night before Thanksgiving.
The group has done a whole lot of work within the Philadelphia area. Back in 2018, the group donated toys to over 3000 children. The donations included video game consoles, over 500 bicycles, and helmets, sneakers, art sets, superhero figures, board games, and many other items to bring joy to the lives of the kids in the area.
Their most recent work is the unveiling of a renovated basketball court. Meek partnered with various other organizations, including PUMA, Roc Nation, and the Philadelphia Parks & Rec Department to bring the idea to light.
The Hip-hop community has praised Meek and the Dream Chasers for all the work they have been doing. The move is a clear stance that other rappers and persons of influence can take to help out less fortunate families back in their hometown communities.