Jordyn Woods is doing it for the culture as she turns up the heat ahead of her 22nd birthday next week.
If I had a dime for every time I heard "Jordyn Woods" since the infamous cheating scandal, I'd probably make the Forbes list. Kylie Jenner's former best friend has really been living her best life and making the most of every opportunity since their falling out, and her 22nd birthday won't be any different.
Jordyn Woods took her Instagram story to show off her early birthday celebrations which included a surprise candlelit dessert and a moonlight patio session. Jordyn caught the last full moon on a Friday the 13th for this lifetime which is a great way to kickstart the new year ahead of her.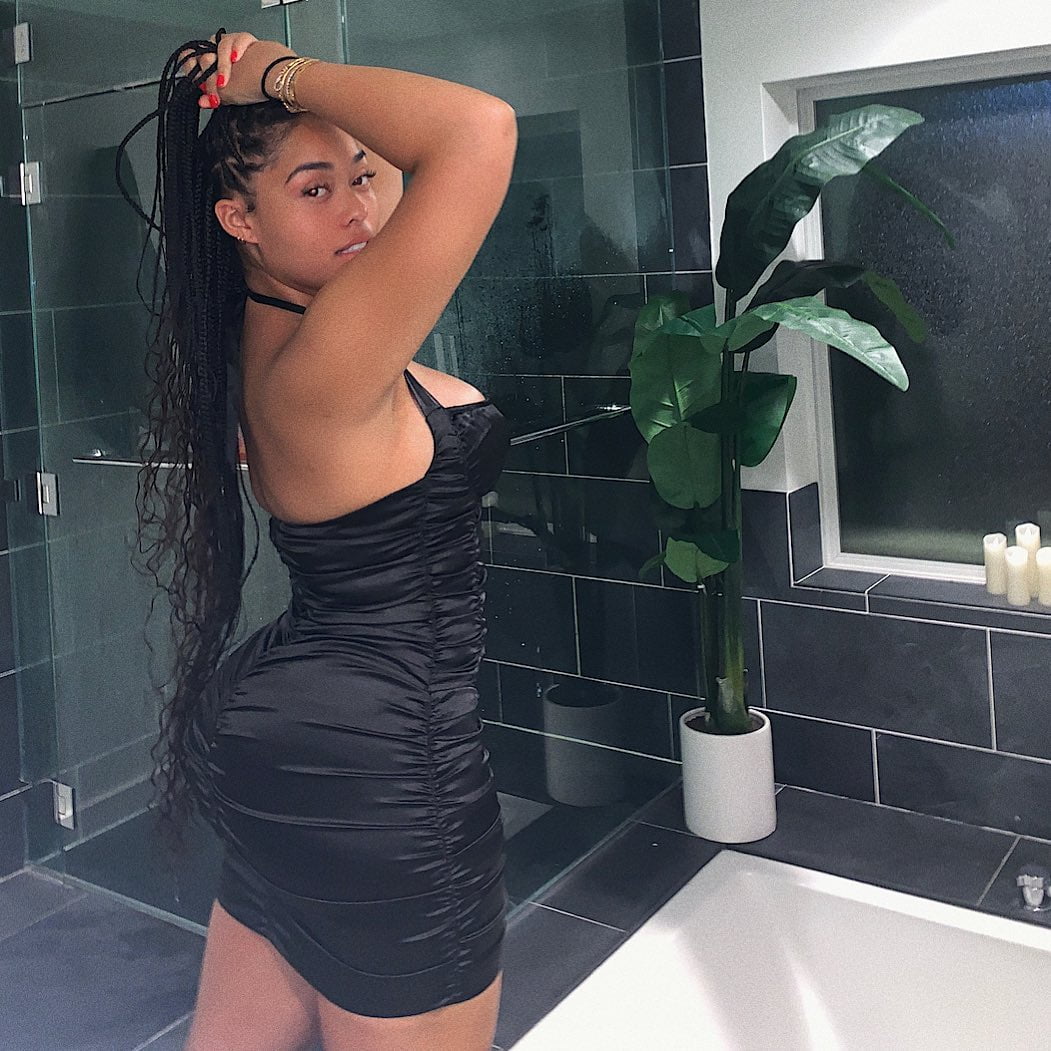 Woods has had to undoubtedly adjust a whole lot since her longtime friendship with Kylie Jenner came to an end, and basically uprooted her entire life. It seems it was all for the better as her career has received a tremendous boost and she's even gained a plethora of new fans which I'm sure helps to fill a few gaps for her.
Even her mother can't help but notice how strong she's been and how much her spotlight has brightened.
During her most recent interview with Teen Vogue, the 21-year-old told said, "Everyone is trying to figure out what I'm doing but, to be honest, I don't know what I'm doing. I'm finding my self-worth," she explained. "At 21, this is the very beginning, even though I feel so old. This is the time you figure out who you are, and don't let anyone define you." Well said, Jordyn. Happy 22nd birthday girl.