Original Yaadman DJ Khaled reveals all the tasty Jamaican food on the menu at Rihanna's Diamond Ball.
DJ Khaled was previously officially 'adopted' by Jamaicans for his extreme love and respect for our culture and lifestyle. The one thing he seems to love the most about Jamaica is our diverse cuisine. The music producer shared his love for the menu from Rihanna's recent Diamond Ball where they served various Jamaican dishes.
During an interview with Variety at Rihanna's Annual Diamond Ball, DJ Khaled enthusiastically explains what he loved about the event. "Oh it was incredible, first of all, my first fashion show to perform in but it felt like I was at an award show, the way the production was," he boasted. Khaled continues by adding, "My favorite part about the whole Fenty Savage was backstage she had jerk chicken, rice and peas, plantains and roti. I love that."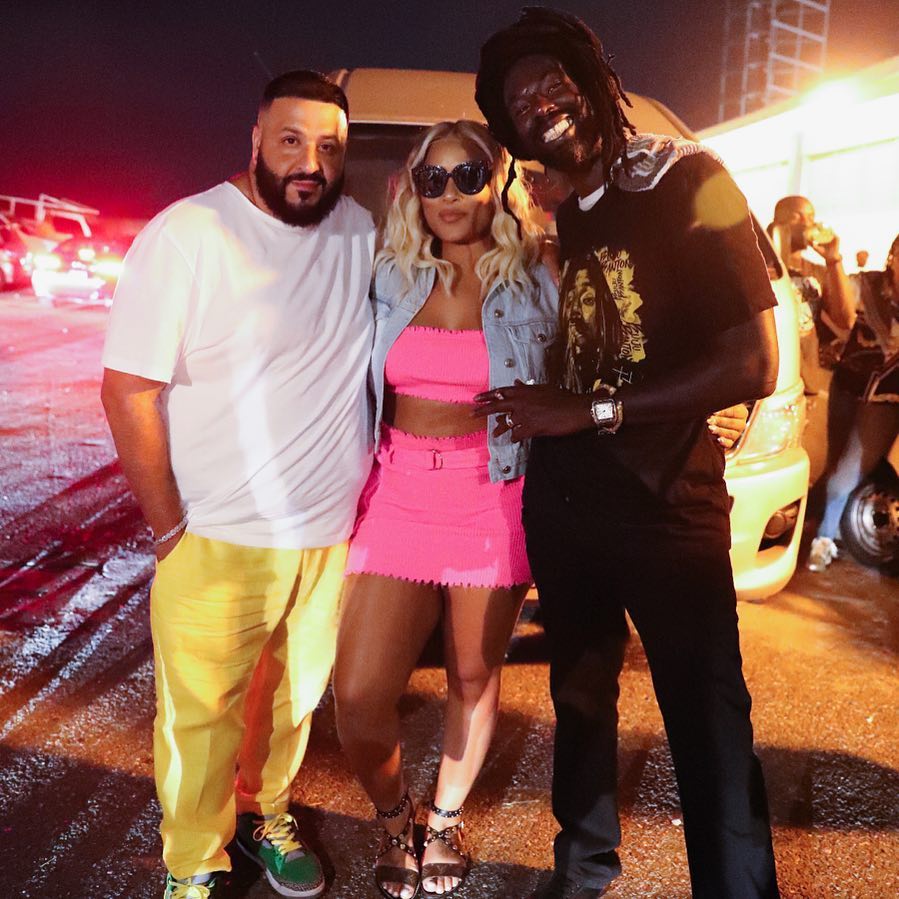 The producer goes on to gush about RiRi, "That's what I love about Rihanna, like backstage we had Jamaican food, Caribbean food, Barbados food and I felt like at home. You know what I'm saying. And that's what I love about Rihanna; she just be keeping it mad real you know what I'm saying."
It is well known that DJ Khaled appreciates a tasty Jamaican dish. The We The Best Music Group chief has posted many videos on his Instagram page cooking many popular Jamaican dishes such as Brown Stew Red Snapper, Brown Stew Chicken and Rice & Peas. He also recently posted a video with his 2-year-old son Asahd in their yard littered with over 30 coconuts.
DJ Khaled embraces everything Jamaican and visits the Island regularly. He recently announced he'll be welcoming a second child to his family as his wife, Nicole Tuck is pregnant. She accompanied him to Rihanna's Annual Diamond Ball and looked stunning on the red carpet showing off her baby bump.
We can imagine how happy he will be if she craves Jamaican food during her pregnancy.