Megan Thee Stallion is rocking with JAY-Z, officially signed to Roc Nation.
Megan Thee Stallion was spotted with billionaire megastar Jay-Z a few weeks ago at a Puma event, and we now know what was in the works. Megan announced Friday that she had inked a deal with Hov's Roc Nation Management team.
"I would like to announce that I am officially apart of the @rocnation fam!!! The grind don't stop ! #realhotgirlsh*t," the Houston native said on Instagram. Hot Girl Meg posted a photo of her and Jay-Z together along with a video of her team toasting to the good news. Many fans and celebs flooded the comments to congratulate her on the major deal.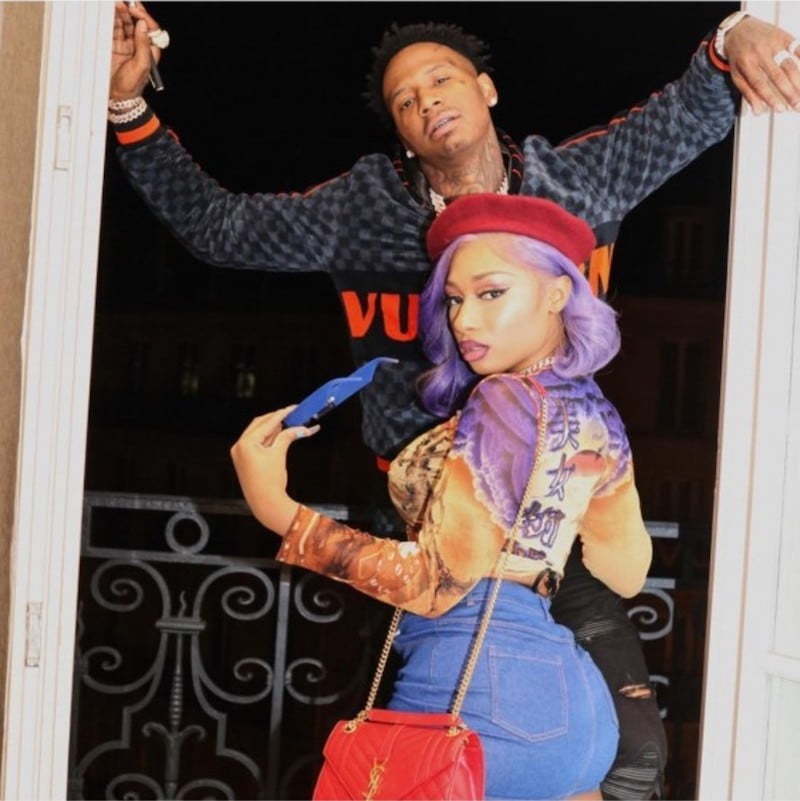 Megan will still release her music under 1501 Certified Ent/300 but will be backed by Roc Nation in managerial decisions, according to Complex. The deal is similar to that of Meek Mill and DJ Khaled who are both signed to separate labels but are under Roc management.
The news caps off a huge week for the 24-year-old rising rapper, who performed with DaBaby and Ty Dolla $ign on The Tonight Show with Jimmy Fallon Thursday. The same evening she jetted over to Rihanna's Diamond Ball all in the same night. Megan has been working hard all 2019 dropping her Fever mixtape and pushing her "Hot Girl Summer" agenda with some help from Nicki Minaj.
Now that she has one of, if not THEE top name in hip hop backing her, it's only up from here for the leader of the Hotties. Real hot girl sh*t indeed, sis.