YBN Cordae and Naomi Osaka have been dubbed the purest couple in entertainment history as they Insta official their relationship with a public photo.
The rumors been making the rounds for a few weeks now, that tennis super-star Naomi Osaka and rapper YBN Cordae are dating. Fans used numerous back and forth comments between the two that were posted on her Instagram page as evidence. The rapper recently confirmed the relationship during his Ebro In The Morning interview on HOT 97.
One of the hosts asks, "Now I'm not trolling, but I saw a headline that you have a famous girlfriend. Is that true? "To which the rapper responded, "Uh maybe maybe" When asked if his alleged girlfriend is tennis player Naomi Osaka, the rapper finally admits stating, "Yes, yeah yeah that's my girl." He then went on to explain that they met at a Clippers game and they were both seated in nosebleed seats. He mentioned that he had no idea who she was, but he just had to holla at her.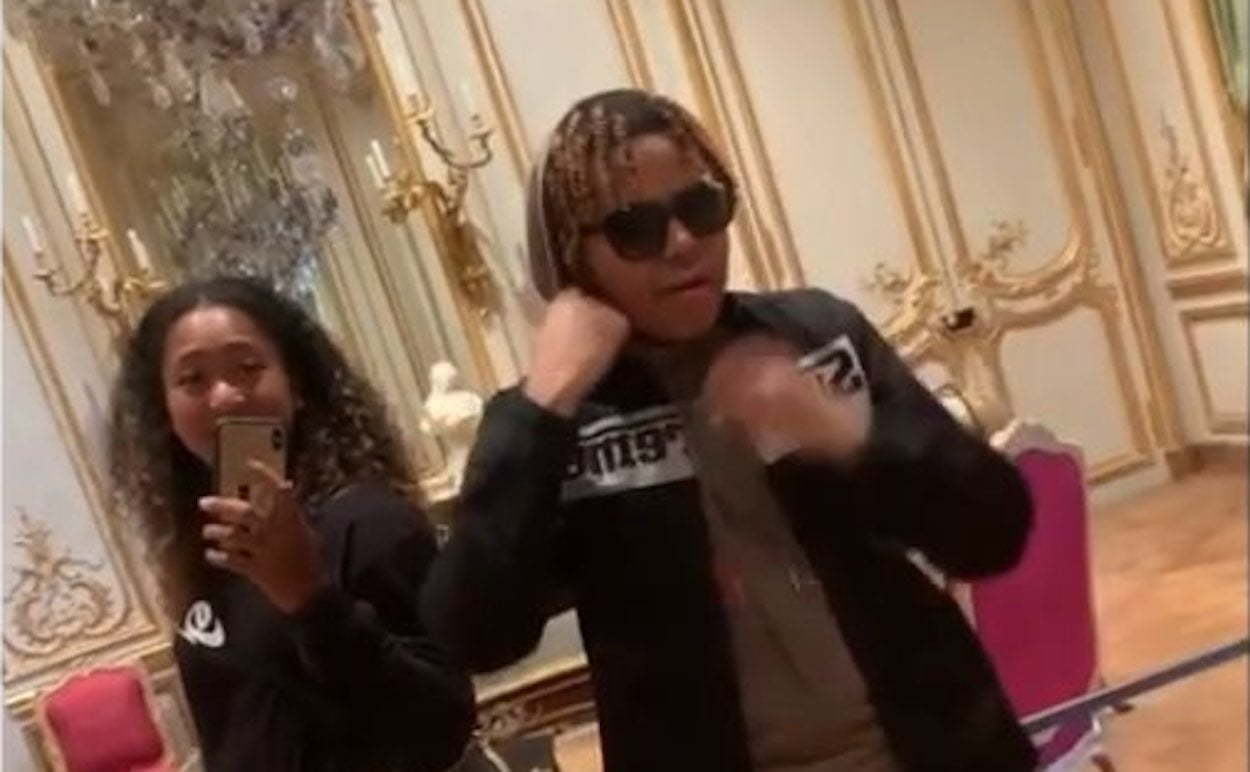 He stated that he didn't watch tennis and said, "When you think of tennis, you think Serena Williams," To which the host added, "Yeah and your girlfriend beat her. Such a huge historic moment" The rapper added that he now watches tennis.
Now we have photographic proof of just how in love the pair are. Naomi just posted a photo of the two on her Instagram page. The rapper can be seen kissing his sweetheart's neck as they pose outside of the Hollywood sign in Los Angeles. She captioned the post, "Very grateful you're in my life, always learning from you, always inspired by you. Also, always VERY entertained by you lol. Love ya kid," followed by a heart emoji. He responded, "Love ya more nuggethead," also adding his own heart emoji.
The couple seems to be very happy, and we can say this is one relationship we'll never get tired.