NBA YoungBoy and Trippie Redd got a new collaboration coming, and it sounds fire.
Michael White IV, better known to the world as Trippie Redd has been making steady progress since the 2017 release of his debut album, "Life's a Trip." The hit single from that album, "Dark Knight Dummo" featuring Travis Scott peaked at 72 on the US Billboard charts. The rapper recently announced that he has a lot of upcoming tracks consisting of various genres including one rock-inspired cut. The rapper is also about to release a deluxe version of his most recent album which will be infused with a plethora of love songs.
The "Topanga" rapper is intent on following up the vibe of his previous work as is evident in the next installment of his mixtape series "A Love Letter To You." The fourth edition is about to drop, and the rapper has been consistently promoting it by releasing snippets of various songs. Today, he gave a peek at one of the tracks which features rapper YoungBoy Never Broke Again.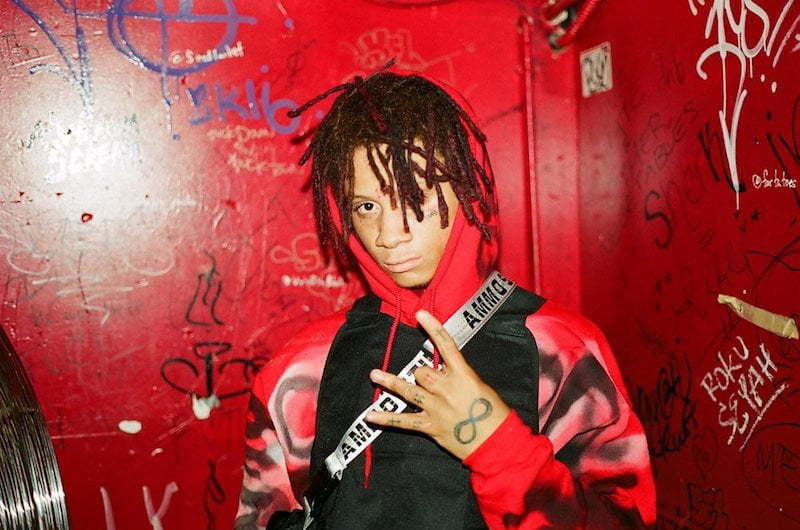 Trippie Redd posted a video to his Instagram page vibing to the new track with NBA YoungBoy. In the video, he's seen smoking and listening to the song while his homies sat in the backseat. The rapper comes in hard with a gritty love vibe before YBN comes in spitting fire. YBN is currently on house arrest serving 14 months. As a condition of his probation, he is unable to use social media, he can, however, record music from home. If the track was a recent recording, the fact that he is able to record from home is definitely a positive since it paved the way for this brilliant collab.
Youngboy recently also added a cute kitten to his family, so we know the rapper is in better spirits. Be on the lookout for "A Love Letter To You 4" to hear more from rapper Trippie Redd.