Alkaline wasted no time clapping back at Squash with another gritty dancehall diss track, "Most Wanted."
It seems that Alkaline had this one on cue or maybe it took mere hours to record mix and master his latest addition to the ongoing war between himself and leader of the 6ix camp, Squash. Alka's go-to producer Jahvy Ambassador once again handled this production, as well as, all the other entries into the war from the Vendetta Boss. Judging from the feedback from the dancehall community, "Most Wanted" could be one of the best submission from either side so far.
The song is not just a typical diss record; it also packs enormous commercial appeal that could propel it to play on some radio stations and international playlists.
"Gucci him affi bury in a black / A stress pon youth lego dat after you no wear frock / Unnu tell the clown them / We no love man stop pree we when a woman yo fi watch / From Papine to Tavern the thugs thems have this/ And we badness modern," Alkaline deejay over a hard-hitting dancehall beat.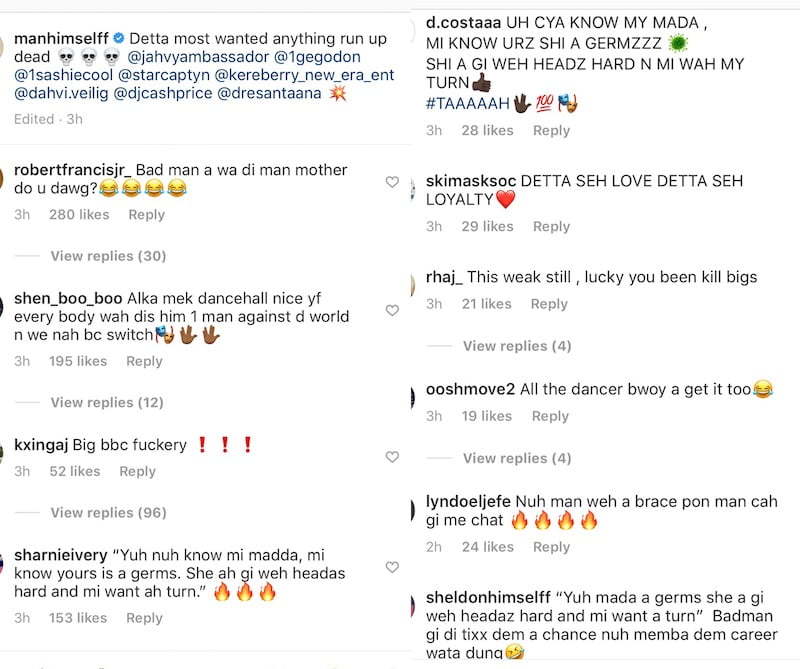 With Alka dropping his response this quick, it put severe pressure on Squash not only to return with a fast response but also come with some fresh bars. As to who is winning the Vendetta vs. 6ix war so far, that's still up for debate, but currently, an overwhelming amount of fans are saying Alkaline has the edge so far.
Listen to Alkaline new diss track "Most Wanted" below.