Jamaica's Prime Minister Andrew Holness, says he will not stand back and allow dancehall music to deteriorate into depravity. Instead, he will do everything within his power to enable it to thrive.
Holness made the statement at the Civic Ceremony to commemorate the Centenary of the life of Jamaican folklore icon Louise Bennett in Gordon Town, St. Andrew on Sunday. The Prime Minister said that his administration is keen on pushing the positive elements of dancehall which propel artistes to international stardom while getting the destructive elements to take a back seat.
His comments appear to be an implicit rejection of calls by some Dancehall artistes for them to be allowed to use profanities at some Dancehall events without being charged by the police.
"It is not everything that we call 'culture' will have the longevity to carry from generation to generation. Societies have died because culture degenerated into decadence. The State cannot just stand by and allow the culture to just degenerate. The State has to work in support of those people who are willing to see to the longevity of the culture," Holness said.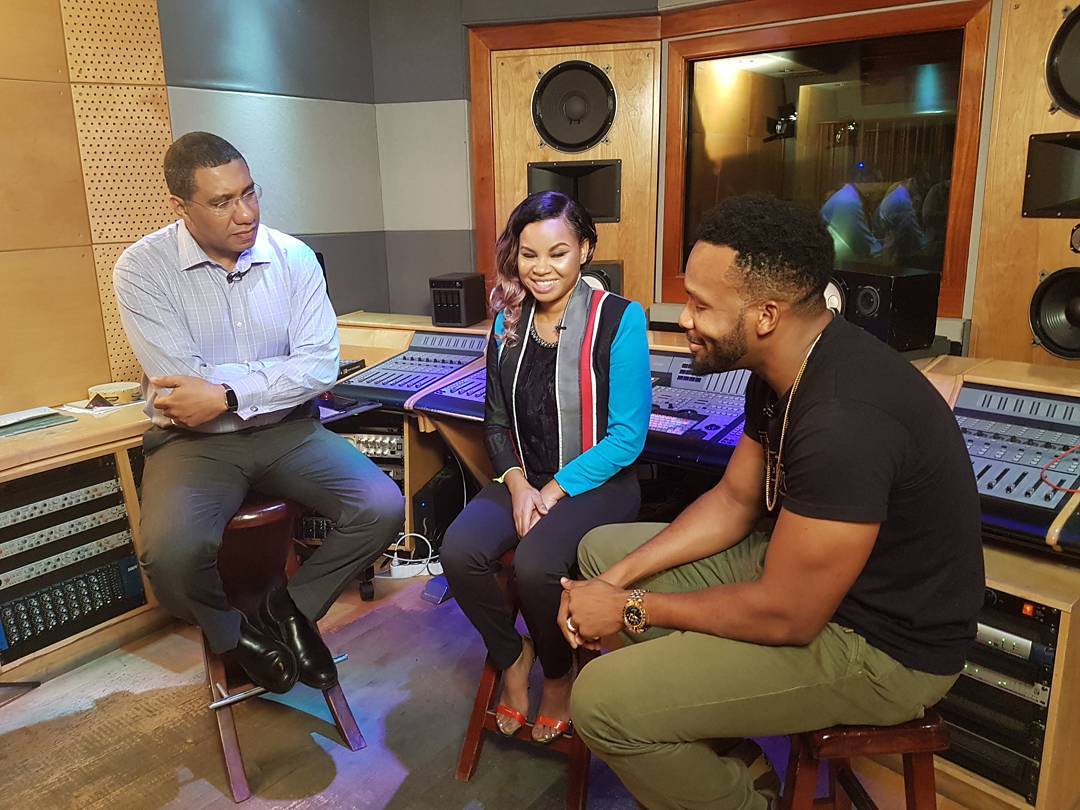 "Miss Lou's work will last for hundreds of years to come. Because it represents, not degeneration, but it represents the essence of the regeneration of our people," the Prime Minister added. "So as Prime Minister it is not my intention to see dancehall degenerate to the point where it is taking up a smaller space on the international stage, where we not getting many hits on Billboard. It is not my intention to see that; it is my intention to see our culture grow and expand."
Holness said that not all aspects of Jamaican creative expressions have been positive and that the negative expressions, unlike their positive counterparts, are not being embraced in the "highest halls of authority and power" as they are of little cultural value. He referenced the popular and positive Jamaican slang "Big Up Jamaica" which was used by the Secretary of the Treasury of the G7 Nations recently, at its recent meeting which included US president, Donald Trump. The US official said: "Big up Jamaica for all the work that you have been doing with your economy."
"You know, recently President Obama put out his playlist, and on that playlist, he had a few Jamaican songs, and he had Koffee on it. And music like that represents the regeneration of our culture. That it could be taken up by President Obama, clearly means that it is being taken up widely around the world," he said.
"I want you to understand that what we create, what we make here as a people has an impact all over the world in the highest halls of authority and power, Jamaica is there," PM Andrew Holness continues. "But not everything that we do is going to make it there, and not everything that we say is culture is of value, and some of it is actually pulling us down. So we need some more Miss Lous, some more Koffee to take our experience, put it into words so that we can reflect on it and see how we are going to use culture to build our society, our social fabric, our values, and morals."