50 Cent was not about to sit by and watched Chrissy Teigen have all the fun trolling President Trump.
Chrissy Teigen is a legend in the art of trolling and clap backs. She has also regularly voiced her concerns about President Donald Trump, and it seems he's been taking notice all along. This fact came in to play after he apparently watched her husband, singer, John Legend on MSNBC'S "NBC Nightly News" discussing his investigation into America's issues of mass incarceration.
This did not go over well with Trump who sent out a number of berating tweets directed at John Legend and his wife, although he didn't mention her by name. Teigen and Legend clapped back at President Trump like the bosses they are. Soon after, rapper 50 Cent hopped into the ring to show his support for the couple.
President Trump had this to say on Twitter, "Guys like boring musician @johnlegend, and his filthy mouthed wife, are talking now about how great it is – but I didn't see them around when we needed help getting it passed."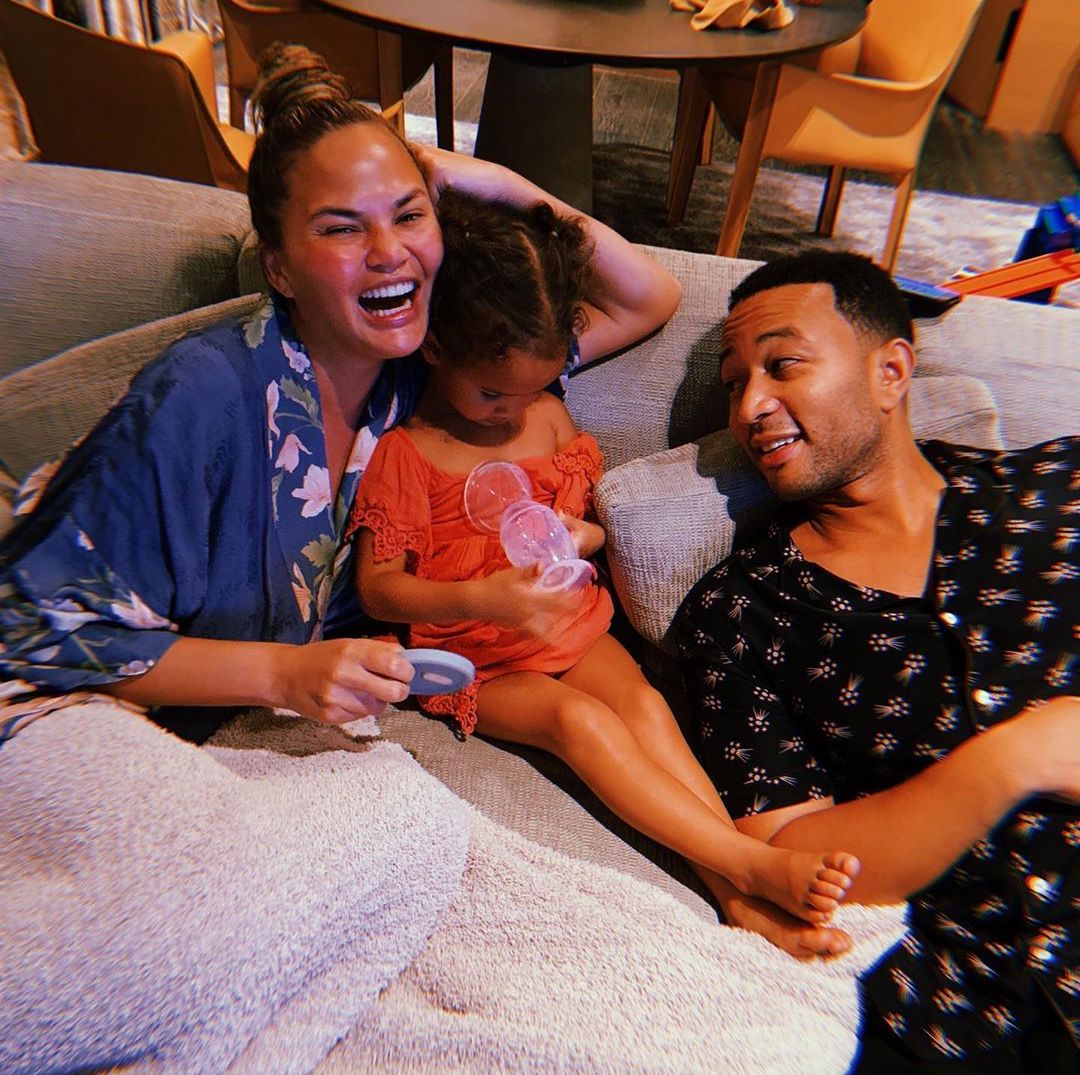 Teigen who has always made it a point of hers to never back down launched her assault at President Trump, tweeting, "lol what a p**sy a** b**ch. tagged everyone but me. an honor, mister president.. She later added, "Luna, remember the night before your first day of school? When mommy was making your sign and the p**sy a** b**ch president had his 9th meltdown of the day." John also had this to say about the matter, "Imagine being president of a whole country and spending your Sunday night hate-watching MSNBC hoping somebody–ANYBODY–will praise you. Melania, please praise this man. He needs you."
It didn't take long for the hashtags #PresidentP**syA**B**ch #TeamChrissy and #filthymouthedwife to begin trending across Twitter.
All this trolling piqued the attention of the infamous, legendary troller himself, 50 Cent. He seemed to take pleasure at Teigen's clap backs and jumped in on the opportunity to troll President Trump. The rapper shared a photo of Teigen and her daughter, Luna, with the caption, "You tagged everybody but me P**SY A** B**CH! mommy potty mouth. LOL @chrissyteigen we love you on this side."
In true 50 fashion, he then trolled Trump in a way only he could all while promoting his champagne brand. He posted a lavish photo holding a bottle of his champagne in his hand with the caption "Look I don't give a f**k you da president #P**syA**B**ch."
It seems Fifty just can't pass on an opportunity to be a troll. His comment section is now filled with comments from fans saying, "50 for President." What a day that would be.