The lyrical combat between Dancehall artiste Alkaline and his new-found nemesis Squash has erupted into flames, this time, literally.
On Monday afternoon, the Manhimself, more popularly known as Alkaline, posted a video on his IG story of a white t-shirt emblazoned with the 6IX catchphrase "Six is Real" and the words Squash, being set alight by a group of men. The video begins with the camera zooming up on the word 'Squash' which is printed in red on the garment. The word is also decorated in black.
The group of persons, whose faces are not shown, poured a flammable substance on the shirt from a soda bottle as one flips a cigarette lighter and sets the garment ablaze, before allowing it to fall to the ground. They flip the shirt over, and the words "Six is real" is revealed.
"Torch man. Fully torch man. Dash everything pon it; torch dem!" one man says as his colleague empties the plastic container and then drops it in the flames.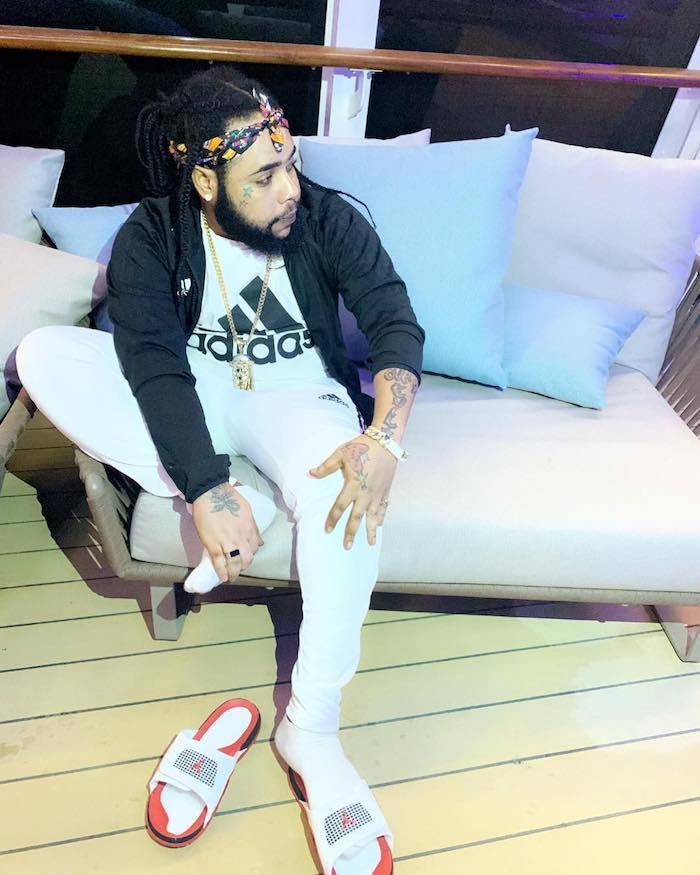 The video then shows another man declaring to onlookers how much of a dangerous lyricist Alkaline is.
"Yo si back den mi did fraida him. A di ongle artiste weh talk lyrics like f*ckery dawg, mek mi mi foot tremble so. So mek mi tell yo, dem time deh Alkaline neva fine no formula. Jeezas Christ now wen him fine it, dem artiste deh a go dead! Any one weh rise to Alkaline dead!" he exclaimed.
"Yo hear weh mi tell yo. Mi naw put mi mout a grung an talk mi fren. Mek mi tell yo, it no matta if a Six or dem tricks or di ticks. Dis is bl**dclaat time fi lyrics an Alkaline a kill every p***. Memba dat," said.
Alkaline's fiery video comes less than 24 hours after Squash posted an old video of Vybz Kartel deejaying "Caan breed nuttn," which is a Alkaline who is yet to have a child. Squash pointed out the same thing in his diss track "Pinocchio" in which he lampoons the former University of the West Indies student, stating "man dead already an no get no yute."
Squash's fans are happy that they now have ammunition to use against the Youngest Lawd, joined in the teasing, labeling 25-year-old as 'Board Man", "Gelding" among other nicknames.
HIM BETTER GO LINK SNAGGA PUSS," iampaulhall stated. "We affi go send alkaline to the herbal man," meika Bless said.
Alkaline's fans, not to be outdone, counterattacked, on his behalf, with some even claiming that without using Kartel's name as a crutch Squash would be irrelevant while contending that Alkaline did not need to start having children at his young age.
"Unuh breed gyal and unuh and the pickney a suffer and yah teach the pickney bout 69," Shampoo King declared.
"Supposed him nuh find d woman weh him wah have him pickney with …u think him ago run round n a breed out d whole a d gyal them n have woman a call-call him every minute a talk bout this n that? The man nuh ready fi that yet," _.tonii said.