D'Angel is getting some heat for comparing herself to Koffee and demanding that she gets more respect in dancehall.
Jamaican singer D'Angel went on a rant on her Instagram Live, during which she stated that she is at the same level as Reggae singer Koffee. The "Uptown Girl" singer began to lash out saying that persons claim that Koffee is the only singer making good, clean music. She explained that this is quite upsetting to her as she also makes good, clean music and has been for years. She demanded that she be given credit for her work and stated that she is always constantly overlooked.
At the beginning of the video, she plays and dances to a number of her songs throughout the years. Playing "Stronger," she 'pulls up' the track saying, "This is meaningful music." She then drops her song with Cocoa Tea' Love Forever', to which a fan comments, "Talent forever." She then goes on to say, "My music has shelf life, it can be played forever." She plays one of her favorite tunes, "Unstoppable," before getting into the conversation. "That was like a big catalog, you know for me D'Angel. Cheers to me."
She then begins to break down what her current issues are. She explains that she has been hearing that all the female dancehall artists only sing derogatory, explicit, and raw music. She mentions having to call out a radio DJ for that statement, telling him to 'fix up' his argument as she has good clean music to which he agreed. She continues on saying, "I just played 15 songs straight, where did you hear any derogatory music. All of those songs are uplifting, teaching, inspiring. They went on to say only Koffee alone as a dancehall artist a sing good clean music. I beg to differ."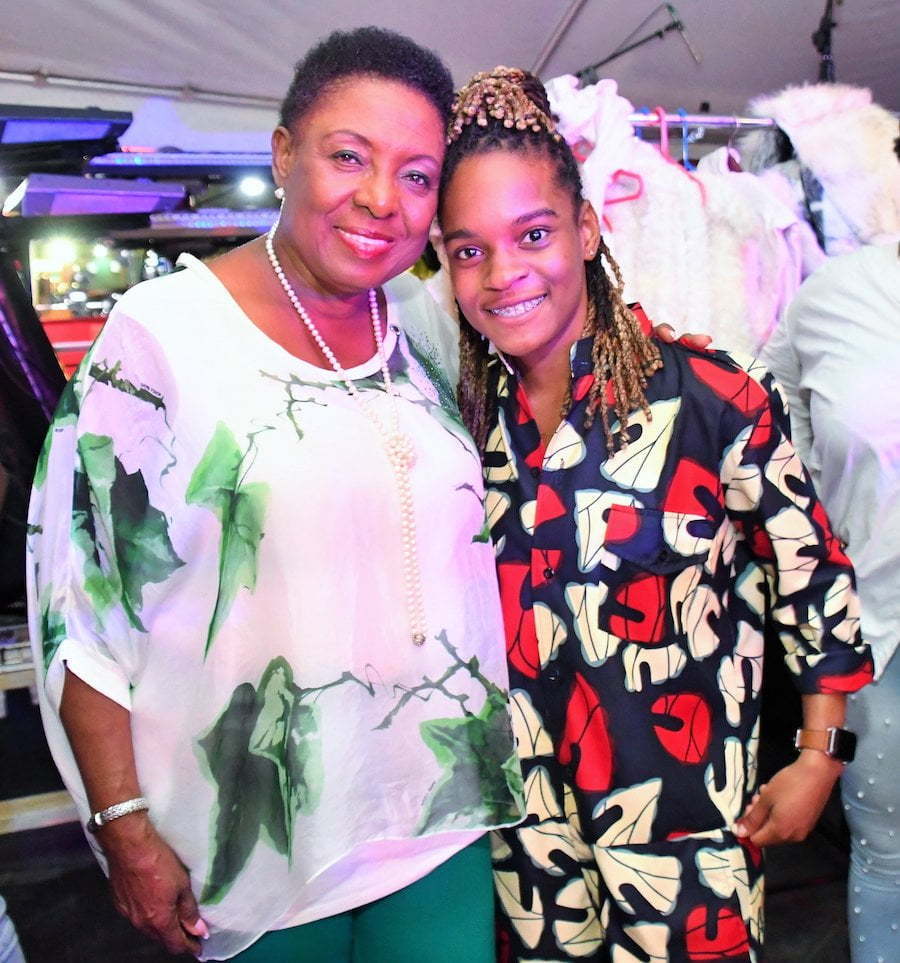 "I love Koffee, I love Reggae music, I love what she's doing," D'Angel continues. "I've been doing clean music for over a decade now and I've been doing inspirations music for over a decade now. Suh wah, unuh fraid fi give me my credit, unuh fraid fi give me my big up, unuh fraid fi give me my ratings. My fans dem worldwide know this, my fans dem worldwide can attest to this, my music can attest to this, but wah unuh fraid fi say oh inna dancehall female artist dem, D'Angel and Koffee does clean music. But no, unuh caan say D'Angel because wah , unuh fi give people dem credit where them deserve. Unuh caan say D'Angel because wah unuh teeth ago drop outta unuh head, unuh tongue ago cut up."
She vehemently states that she will not accept that. She will not stand for it. She will not allow her music to be beaten down. She continues to stress that she has been campaigning for good clean music for over 10 years. The response to her Live video has been massive. Majority of the comments are just dragging her.
"Why this likkle bish nuh guh sidung kmft there's no comparison between u and koffee badmind angel cause u both sing different type of songs…/ Somebody put some credit on this lady phone. She want some credit…../ A wonder if Obama ever listen to Dangel ? Just asking ./Don't know what music career she talking about? Lyrics are always poor and voice annoying……go sit down sis…/ Which credit. Flow or Digicel?"
No-one seems to be in support of her argument and that "Which credit, Flow or Digicel?" comment took me out. Is she speaking facts? Queen of the dancehall, Spice, doesn't seem to think so. After D'Angel's video, Spice posted a picture on her Instagram, not throwing shade, nor the whole tree but the Amazon rain forest. We will get into this in another story.
Whether D'Angel is "badmind" or not, her extensive catalog can be appreciated. However, is she in the same stratosphere as Koffee, who was recently made President Obama's annual Summer Playlist, the dancehall/reggae community do not seem to agree.