Birdman, Lil Wayne, and Juvenile dropped off a new single "Ride Dat."
The Cash Money honcho recently announced a new collaboration with the original Hot Boys Hip Hop group that was formed in 1997. The reunion track is devoid of members B.G. and Turk, however, it's hard to tell that any voices are missing from this song which is complete fire. The song titled "Ride Dat" features Juvenile, Lil Wayne, and Birdman (Baby), premiered on Thursday (Aug 29).
The heavily engineered track marks Wayne and Baby's first collaboration since their legal battle that commenced in 2015. The duo was inseparable ever since Lil Wayne entered the scene in the 90s, however, the two reportedly cut ties as part of their lawsuit settlement in June 2018.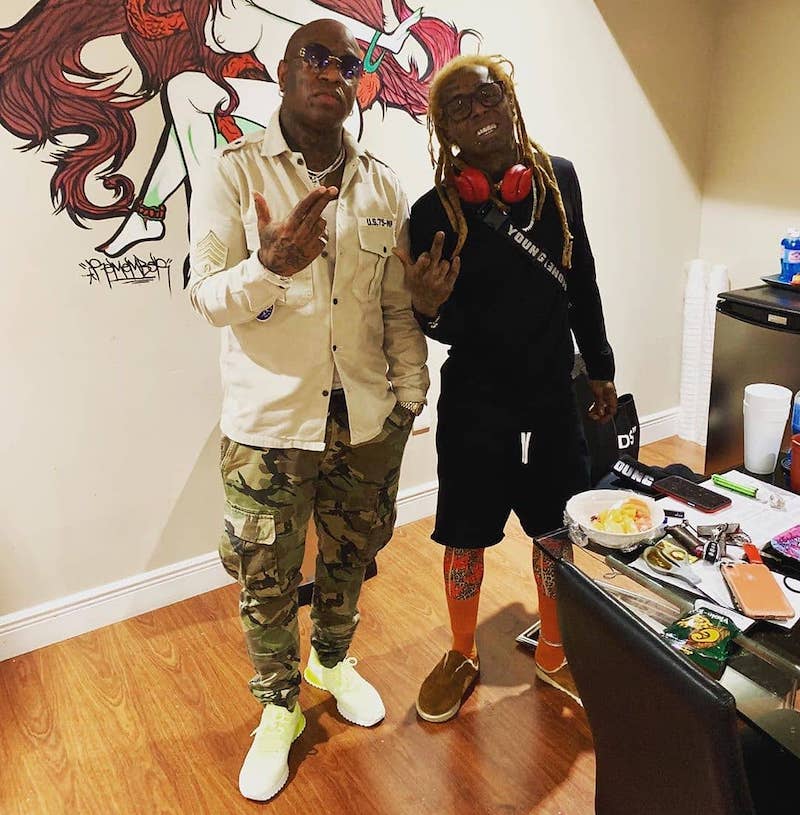 Since then we finally had the chance to hear Lil Tunechi's long-awaited Tha Carter V and saw the Young Money rapper making moves on his own. Now that the father/son duo has finally reunited we can look forward to more lit tracks like "Ride Dat." Their first newly reunited musical effort did not disappoint. Of course, Wayne's verse is eerily similar to what a dragon would spit, and the production behind the song is neatly curated. The hook has an upbeat and catchy old hip hop feel that will inevitably have women twerking like there's no tomorrow.
Fans online have been responding favorably to the highly anticipated song that many are calling the beginning of a new era. Though it's hard to tell what Birdman has planned, "Ride Dat" follows a recent collaboration from earlier this year by himself and Juvenile called "Just Another Gangsta." Lil Wayne is also getting a new album ready for us called 'Funeral' which is reportedly done and is pending release.
'Ride Dat' is currently available on streaming services globally, and it really takes us back to the days Ca$h Money was pretty much the epitome of Hip Hop. We can't wait to hear what else the label has in store.