Popcaan has some of the most dedicated fans in the game.
One female fan decided to showcased her love for the Unruly Boss by getting a portrait tattoo of him on her body. Popcaan could arguably be declared the top male artiste at this moment. While some may say that Vybz Kartel will always hold the crown, I'm sure he would have no issues handing it over to his former Portmore Empire team member while he is incarcerated. Poppy has been successful at everything he attempts lately, and the hard work he is putting in is definitely paying off. He's been performing internationally at many events, such as the OVO festival. He also has his own brand "Unruly," through which he has a clothing line. He recently held a Back To School charity event in his hometown parish of St Thomas, and it was not a disappointment. He has to be commended for the effort he puts in to serve his community and country.
Popcaan is also a man of the people. He is very down to earth, and he is not afraid to show his silly side, which is very evident in the Instagram videos he posts. His music, whether 'gyal tune,' 'badman song' or a conscious, uplifting song, always showcases his talents and passion for his craft. Through this, he has gained many adoring and loving fans. He currently has 1.7 million followers on Instagram, the second-highest for a Jamaican artiste, Spice holds the title.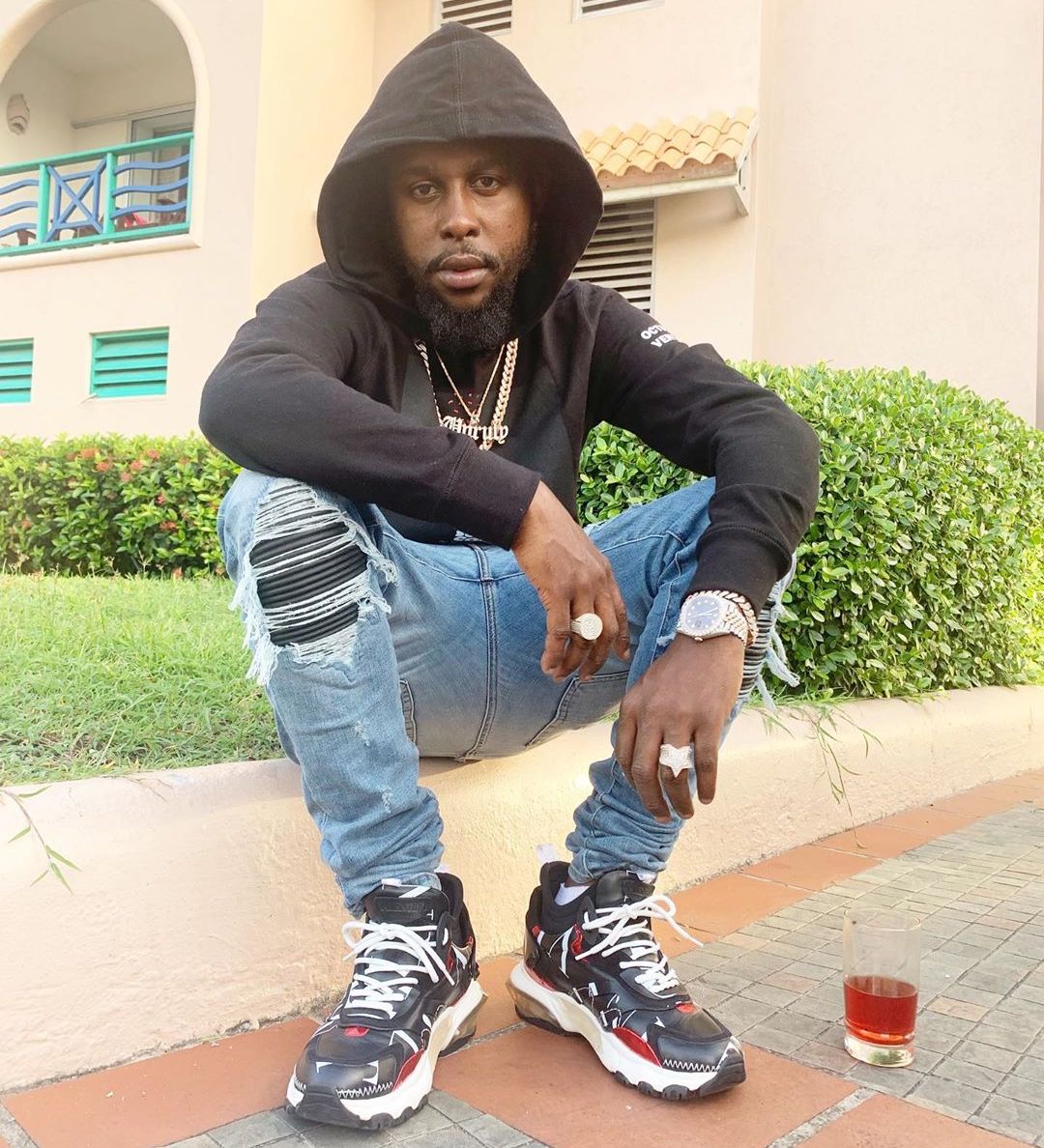 This being said, women worldwide love Popcaan, and his fans would do just about anything to show their appreciation. One fan recently went as far as to tattoo a giant image of him on her back. In the picture, he is donning his signature dark shades and sporting one of his iconic crazy hairstyles. Now, this is pretty next level tattooing a whole image of someone onto your body. Many could say this fan is obsessed. We're sure Popcaan feels the love, and he reposted the fan video on his Instagram story.
His song "Good Times," was recently featured on the HBO series "Euphoria" and he is getting a lot of buzz following it. We know this won't be the last time a fan does something truly crazy to showcase their love for this incredible artiste.