One of Nipsey Hussle's close friends was shot dead, and he stayed true to the street code even while dying.
G Stone Crips gang member, Arsenio Gravesande was shot on the streets on Brooklyn, New York on Wednesday. The 28-year-old man was a close friend of the late Nipsey Hussle and even made an appearance in one of Nipsey Hussle's music videos. The victim reportedly refused to divulge any information about the shooter as he laid dying in the hospital. According to the New York Post, the gang banger hated cops so much, he defiantly refused to identify his killer and instead told officers, "F–k you, son!" with one of his last breaths.
Initially, responders were led to believe that the injury was not life-threatening and planned to speak with him again once he was settled at the hospital. A police source said, "Sometimes, they cool down and talk to us. They have a change of heart and ID the shooter."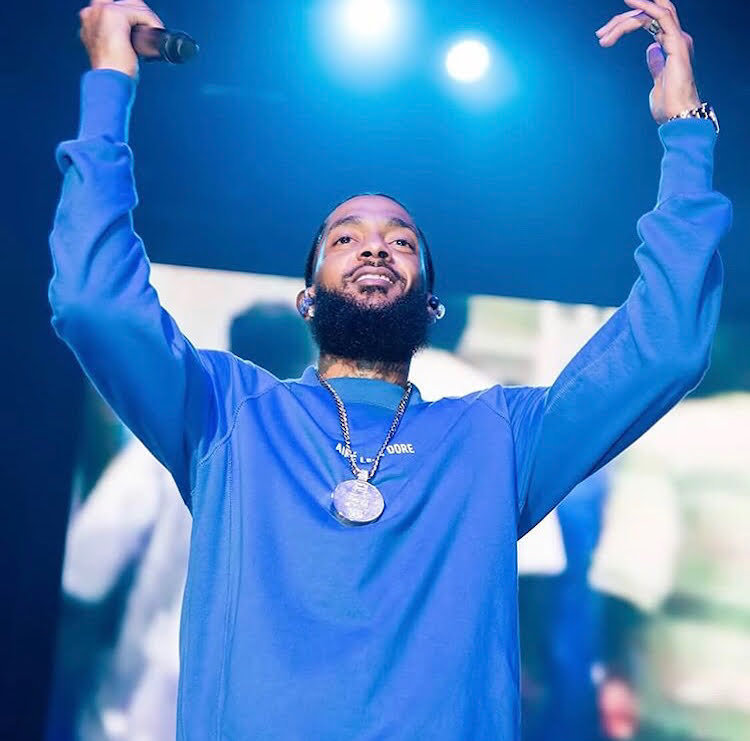 Unfortunately, Gravesande did not live to tell the tale. The father of a 4-year old daughter and a 7-year old son was aware of his impending faith when he refused to cooperate with law enforcement prior to getting in the back of the ambulance. Reports are that he told his grieving cousin, Bethany Samuels who entered the ambulance with him that he was dead.
The 35-year-old woman confirmed that her cousin was in fact affiliated with the G Stone Crips gang. Gravesande received a phone call on Tuesday night to meet someone around the corner from his Brooklyn home. He and two of his friends walked down the block, and only minutes later gunshots rang out.
Samuels says her cousin was a good person who was only a gang member so he could "give away to the community." She added that he was not only in the gang, but he also controlled them and spearheaded the organization.
"He barbecued and did giveaways to the kids," she said. "He was a good person and did good things for everybody out here. He tried to keep the streets clean," Samuels said. "He never killed nobody, he never hurt nobody. He wasn't like that."
Gravesande is one of five people shot killed across Brooklyn and Queens in less than 24 hours on Tuesday.