Young Thug spoke on he and Lil Wayne's relationship and said it's not so great.
Young Thug sat for an interview on "Big Boy's Neighborhood" morning show to talk about the success of his latest album So Much Fun that dropped last week. Thugger has much to be proud of as reports revealed he is on pace to go No. 1 on the Billboard Hot 200 charts, with projected sales around 150K, which makes for a huge first week.
During the REAL 92.3 interview, Big Boy asked the Atlanta trap star about his relationship with Lil Wayne after years of tension between his former Cash Money labelmate. Young Thug was rumored to have had something to do with Lil Wayne's tour bus getting shot up in 2015. That same year, Young Thug dropped his debut mixtape that he originally named Carter 6 as an homage to Lil Wayne's notorious "Carter" album series. However at the time, Cash Money was stopping the Louisiana megastar from releasing Carter V, and Wayne bashed Birdman for allowing Thug to use that title. The mixtape name was changed to Barter 6 instead.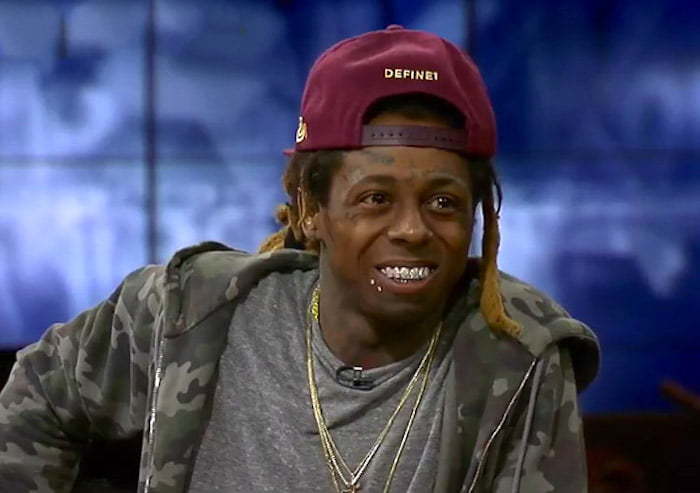 Big Boy asked Wednesday if the issued between the two had subsided considering the fact that Thug always saw Lil Wayne as a major influence.
"I don't know, I don't think that n***a like me. He don't like me, and I don't know why," the 28-year-old answered candidly. The "Best Friend" rapper said he thinks it's because Weezy F. Baby doesn't always get his way.
"I think it's because he just been with Birdman his whole life and he's just so spoiled. He's really spoiled. He's been a millionaire; he's been a superstar since he was nine years old. So he don't know nothing but his way. It probably don't have nothing in the world to do with me."
"Maybe he feel like 'I done did too much against this young n***a that to the point where I can't even embrace him," he continued. "But that's even crazier."
No telling if and when the two artists will make amends. Lil Wayne won his lawsuit against Cash Money and Universal last year, so maybe he will put all the drama that came with that ordeal behind him.