Bounty Killer is under some spell, according to Foota Hype.
Foota Hype is claiming that somebody within the dancehall fraternity has worked witchcraft on his former longtime friend and mentor Bounty Killer. According to the selector, he is not happy because the type of witchcraft is geared at ensuring that the Poor People Governor destroys all his relationships with his peers.
He said the witchcraft appears to have been so potent that it even destroyed Bounty's Alliance movement under which some of Dancehall's best artistes got their big breaks. At the same time, he said although his relationship with the artiste has become strained, he still has maximum respect for the Grunggad who is the most generous and most supportive friend he has ever had.
"Das why mi a tell yo say, mi know dem obeah Killa. Nobaddy can't trick mi; dem obeah mi deejay. Dem obeah mi deejay fi everybaddy weh dem and him good, mash up. Mi feel dem séance him fi dat!" Foota said.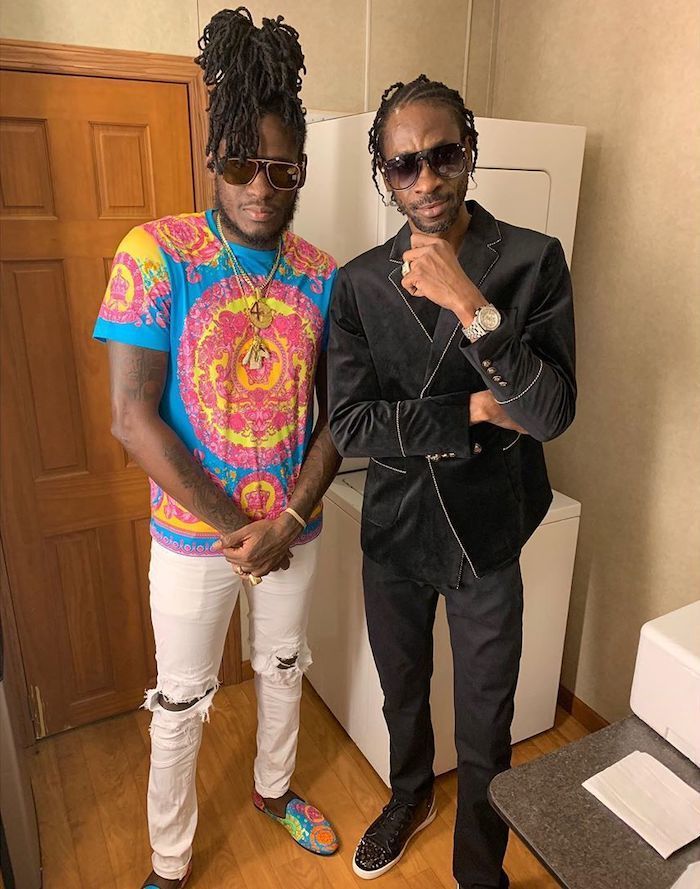 "Dem séance killa dawg. Mi no know a who obeah Killa. Mi no know if a Merciless, mi no know if a Beenie; mi no know if a Red Rat; mi no know if a Goofy; mi no know if a Zebra. Mi no know if a Lexus or wah; Somebaddy obeah mi deejay. Oonu leggo mi deejay mek him head function please!" Foota said.
Reminiscing in a Live Instagram feed on Monday, on what he said was some great times at Alliance, Foota credited Bounty for, among other things, creating many of Dancehall's and Jamaica's new millionaires.
"If Killa eva have da kind a heart deh and fi help give so much opportunity, we wouldn't have so much superstar. Business woulda stagnant a way man. Whole heap a yute wouldn't get a chance fi g out deh and become millionaire," Foota said.
"So we just haffi give thanks to people who help odda people inna di business. Big up di deejay dem weh help adda deejay fi become deejay. Big up di deejay dem weh mek millions weh help a yute wid zero dolla fi become millionaire. Dat a weh me have ova nuff a dem bwoy yah; wi help back people. Wi no jus bus and care bout wiself," the selector added.
He added: "Nuff a oonu know say me an Killa no chat. But yuh think me coulda come pon dis and be a hypocrite and say Killa a no di man. Bounty Killa a di man. When Killa inna him prime, when di whole world a call Killa enuh, Killa come do show pon di gully fi Movado enuh and forward come do show fi me tuh, and we a neva nobaddy; we couldn't pay Killa. Killa come. Killa coulda have a millin ting fi gone do and wi love dat and wi can't figet dat."
Foota fell out of favor with Bounty in 2016 after the Killer took offense to remarks the selector made on the OnStage show about him not being a 'Hot Artiste" as he was voicing for the wrong producers even though he was a giant in Dancehall. The relationship had deteriorated from then, with the two trading insults from time to time and the selector reportedly ceasing to play Bounty's music at events.