Is Foota Hype encouraging church-goers to boycott the institution?
These self-proclaimed 'Viral King' recently took to social media to share his thoughts on the church neglecting to observe its social responsibility. In a video posted to his Instagram, Foota offered some advice to the church-goers who pay offerings regularly but aren't seeing where the church gives back anything.
Simply put it, Foota Hype is saying that we should all heed his warning and refrain from giving the church our money. He argued that the church has the resources to eliminate poverty and yet does nothing for the community. Therefore, we're better off giving our money to someone like Spice, who hosts Back-to-School drive and is committed to her humanitarian work.
In his passionate statement, that he said was advice to people all around the world, Foota said, "Big up Miss Donna (mi nuh know har) weh a go round and a help di sick people dem. If regular civilians can do it, then the church have money that can eliminate poverty in the world but dem nah dweet," he said with a tone of certainty. "Unu tek unu money an go gi Miss Donna, tek unu money and go gi Spice, tek unu money and go gi people who a do Back to School and helping things. The church nah help nobody. Unu blind? How is there so much poverty and unu throw offering every Sunday? Mi nuh see no church a come out an a do nuttn," he rebuked.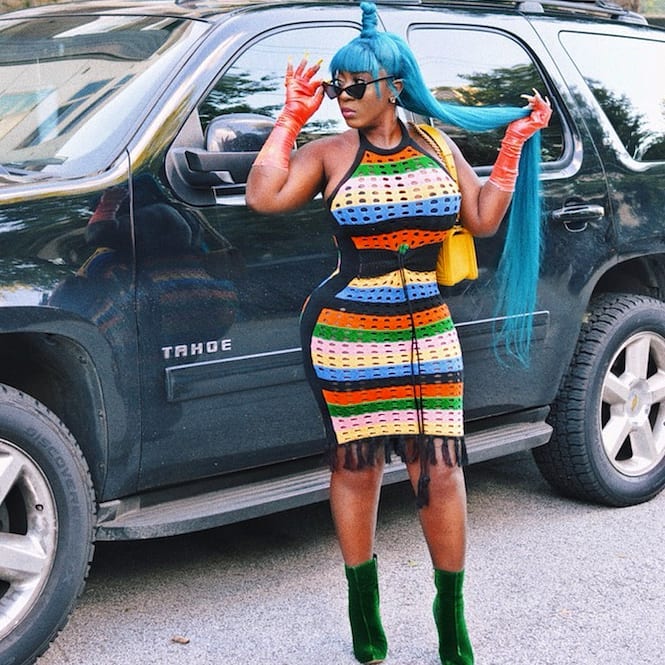 Foota did make some valid points when he used Spice's recent goodwill but chaotic back-to-school drive as reference for his argument. There is an unsettling number of ordinary folk who simply cannot afford everyday life routines like preparing for a new school year. Spice recently expressed how remorseful she was; and said she even teared up about the fact that she did not anticipate the high volume of people. The demand inundates her event and therefore was not prepared to equip them all with school supplies. Unfortunately, the female deejay's efforts were not adequate, but they were well received and greatly appreciated.
Though she promised to make the next event bigger and better, she also urged others to do what they can. Since then, we've learned that other celebrities like Popcaan, Konshens, and Pamputtae will be hosting Back-to-School drives as well, which is hugely encouraging.
But is this all a bigger issue than we realize and does Foota Hype have a point in regards to where our money is better spent? It is evident that even celebrities need support when they try to give back to the community on a large scale. Spice even recently asked the Prime Minister of Jamaica, The Most Honorable Andrew Holness to support her Women's Empowerment Foundation; specifically this event that was bigger than she expected. Perhaps our collaborative efforts just might make an enormous difference indeed, but will we need to neglect the church in order to support the community?