Several Dancehall artistes like Busy Signal, and Chronixx as well as the multiple Grammy award-winning Damian Marley, are featured on "More work to be done," the name of iconic Reggae band Third World's new 11-track album.
Damian Marley produced the album which also features other Jamaican acts, namely Tarrus Riley, Tessanne Chin, and Pressure Busspipe. In an Instagram video post lauding the group on what is their 22nd studio album, Marley also paid respect to the members for honing his musical and personal development skills.
"I must say that Third World is an important group to the genre and definitely to me as an individual. Third Word played a great part in my upbringing in many different ways. Absolutely, just like the rest of us as a younger generation, they played their roles as our musical heroes who broke boundaries and paved roads that the rest of us could come and follow. And, personally, I spent a lot of time in their homes as a kid growing up because of being friends with their children…," Marley stated.
"So I spent a lot of times in those households growing up, so the lessons go beyond musical lessons, but also life lessons, which is why I am so proud to be a part of this project and so honoured and blessed to be a part. More work to be done. Congratulations to the whole crew," he added.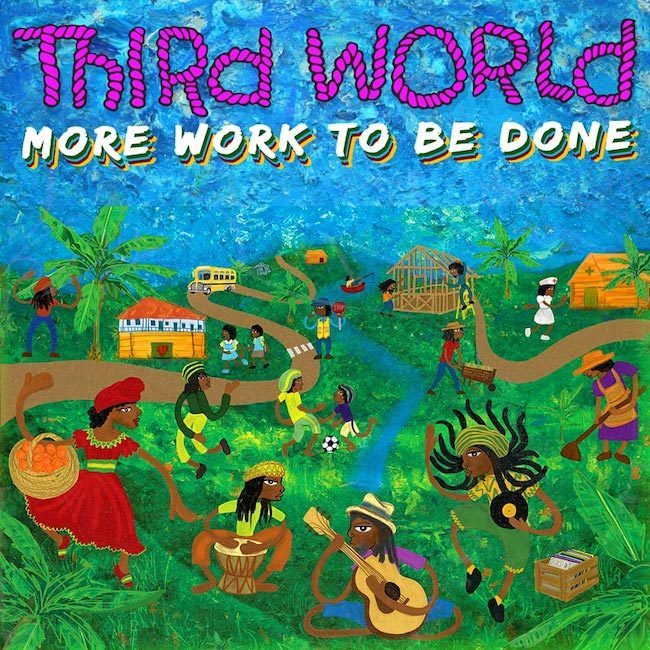 The songs on the album include "Not the only one" featuring Damian Marley, "Na, na, na featuring Chronixx, the title track "More Work to be done" among others.
Fans have been raving about the album, on which Damian Marley's golden touch is evident and calling it Grammy material.
"Thank you so much Damian! I grew up watching Third World on stage. When I was at Sumfest this year I felt I had come full circle watching the new generation of artistes. Chronixx, Protoje and Jesse Royal. This album is like the icing on the cake now …both generations combined. No words Damian…just LOVE," rackipas said.
"Forty-five years of making music together! They have gone through everything, and still… more work to be done . Respect Love," benjagenjah stated.
"Congratulations on an incredible album it's brilliant I'm in love YimMasGan is so beautiful every time I hear it I feel like I'm in heaven big respect nothing but love," shebahzionjr.gongsbae said.
The album's 11 tracks are available on Compact Disc, cassette tape, vinyl, and online digital platforms.
The six-member reggae band, which is celebrating 45 years in Reggae, made its debut in 1975 as an opening act for the Bob Marley & the Wailer's World Tour. Over the past 45 years, they have earned 10 Grammy nominations and rose to the top of various charts with hits such as "Now That We've Found Love," "Try Jah Love" and "96 Degrees in the Shade".
The launch for the album took place last Thursday at the Bob Marley Museum on Hope Road and attracted numerous of their Reggae industry colleagues.
You can stream the album, More Work To Be Done, on Spotify here.