Alkaline drop some subliminal shots at Popcaan's sister Squid and NotNice at Dream Weekend.
It's no secret that Alkaline and Popcaan are not friends. The Dancehall artistes have previously aired their disapproval of each other publicly through musical contention. The Vendetta boss never failed to call out Squid in his diss tracks either as they too had a falling out.
Producer NotNice was once involved with Popcaan's sister, Squid back when there was no bad blood between any of the friends. Hence the reason Alka had highlighted their love story in his song "Move Mountains." Now that they are no longer a couple or a friend to the deejay, he's denounced their relationship and maybe even his friendship with them by switching up the lyrics saying he doesn't want what they have.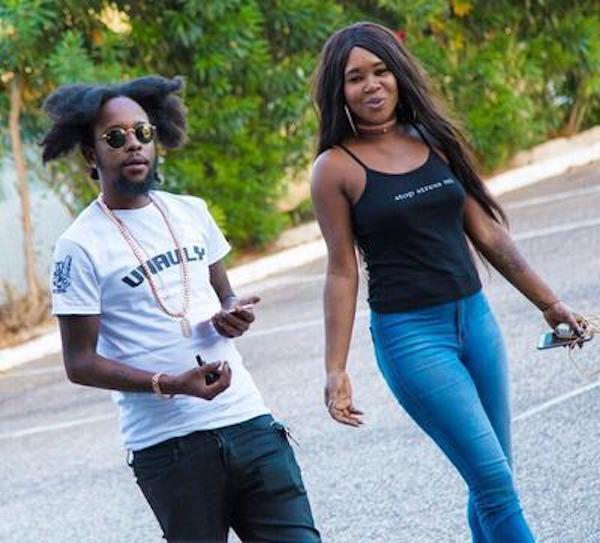 During his performance at Dream Weekend's 'World Vibes' party, Alkaline modified the lyrics to his song 'Move Mountains' where he originally sing, "Mi still a love you fi life, something like Squid and NotNice." On stage, he changed the lyrics to, "Nothing like Squid and NotNice." The deejay's quip went over most audience member's heads even though it wasn't subtle and even involved hand gestures.
Alka has fired shots at Squid and Notnice in his music in the past too. In "Microwave", a diss track for Popcaan in 2017, the Vendetta Boss said, "Boy dead from mi leggo di fighter jet / Notwise a try run him life a tek / Squid a vomit out her tripe she sight a death / Stop follow mi style yu cya be me / Bad fi yu sister likle boy yu nuh bad fi me".
When it's under the guise of a diss track it doesn't seem so malicious, but this time is different; this one is a personal vendetta – pun intended.
Neither Popcaan nor Squid have responded to the humiliating remarks about her, but it's that this might reignite their old feud judging by Popcaan, Squid, Notnice and Alkaline's past.