Dancehall legend Spragga Benz has taken on government Senator Mathew Samuda over the Cockpit Country mining issue.
Spragga Benz did not spare any punches on Jamaica's Independence Day as he slammed Government Senator Matthew Senator over his response towards himself and Queen Ifrica. The two dancehall stars have been outspoken in their anti-mining stance relating to Cockpit Country in Trelawny, which is a protected area. Samuda said that both Spragga and Queen Ifrica, ought to take their anti-bauxite mining protests to the house of former Mining Minister, Phillip Paulwell, as he was the person responsible for allowing bauxite miners to encroach into the Cockpit protected lands.
The Senator's comments had come in an interview on the Chopping Block show, dubbed All Things Cockpit Country, hosted by blogger Choppajohn West, on Saturday night.
In the hour-long session, Samuda said he was happy to see that Queen Ifrica and Spragga Benz had established themselves as environmentalists, but that they ought to turn their attention to roughhousing Paulwell whom he said signed "di license an sell out di hillside."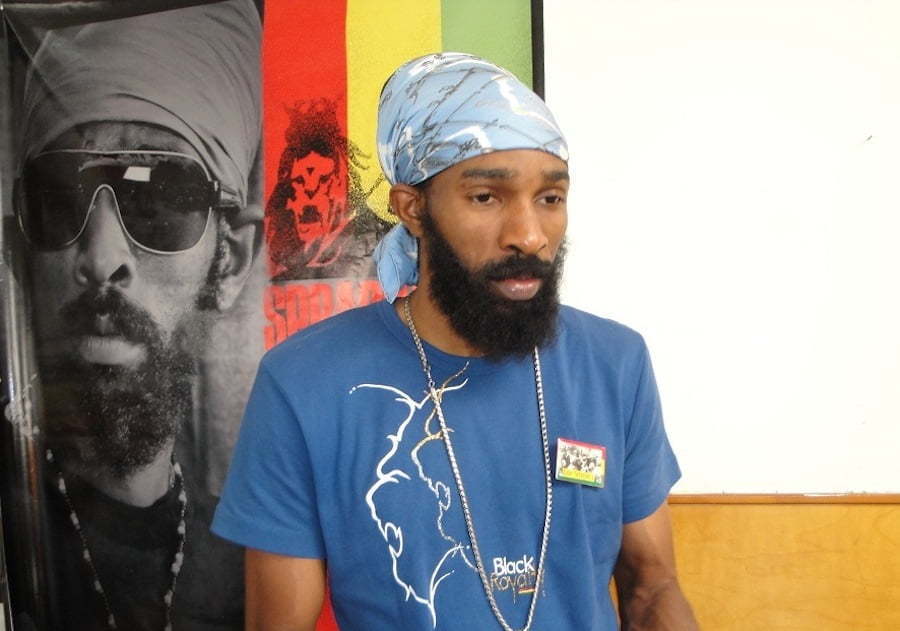 But the Jack it Up artiste, like his compatriot Queen Ifrica has taken offense at the Senator's comments and bashed him for doing what he said is divide-and-rule tactics in an Instagram video.
"I am NOT FOR PNP OR JLP I AM FOR THE ABORIGINAL AUTOCHTHONOUS INDEGENIOUS…I AM FOR JUSTICE, TRUTH, PEACE AND LOVE; NOT DIRTY POLITICS …Eye see little Matt Samuda trying the same old tired divide and rule distraction mind game… DISRESPECTING THE PEOPLE," Spragga said.
"THE ABORIGINAL INDEGENIOUS people of my country are woken to YOUR KIND…ARE YOU THE NEW FACE OF THE SAME OLD DIRTY DIVISIVE POLICIES? Seems you are. The tables will turn for the Maroon/Moor people. MY ABORIGINAL NATION… NO MINING IN COCKPIT COUNTRY …NUH CARE WHICH PARTY SIGN THE DEAL… POINT IS YOU ARE THE ONES NOW GLADLY HOLDING SHOVEL," the Count Tree artiste said.
Spragga expressed displeasure that the 33 year old senator has been trying to politicize the protestations of the dancehall artistes. He outlined that he was taking no sides with any of Jamaica's two major political parties, whom he said were of the same ilk.
"Well, I see young Samuda following in him father footstep; divide and rule. That don't work; not on this generation. We are not educated fools, yeh. We might be from the ghettoes and the garrisons. We might be undereducated inna di Babylon world and the realms, but we not stupid. We don't care who sign which deal, because we know it is all party politics, so we know dat JLP do one ting and sign it off and PNP glad when fi dem time come dat dem can capitalize pon it… and PNP sign one ting and JLP glad when dem can come and capitalize pon it," he said.
"None a oonu neva come in yet and say di next party mek a bad signing and di first order of the day is to reverse it; no oonu carry out the programme same way and collect the spoils. An di Jamaican people always suffer… It naw work da trip yah. Becaw wah? Wi not bout party politics. We not bout PNP, JLP, NDM, none a oonu," he added.
"And do your homework, you hear Mr. Samuda. Do yo homework good wen you a talk bout wi and when you a be sarcastic about us caw wi no play party politcs… we look after people pon both side of di fence wh oonu Government people neglect. We artiste look out fi dem, both PNP and JLP. Go check mi track Record yute," Spragga said in his parting shots.