The Unruly Boss Popcaan has joined Bounty Killer in calling for artistes to be able to use Jamaican expletives, such as 'Bumbocl**t' onstage.
The St. Thomas deejay posted a short video of himself and Drake performing at OVO Fest in Canada this week. At the end of his stint singing "Only Man She Want," Popcaan told the audience to say 'Bumbocl**t, which they happily belted out. Bounty Killer had complained on the weekend that Jamaicans were prohibited from using the terms publicly, while foreigners were using the word to their economic benefit.
Many Jamaicans who use the terms are unaware that in the days of chattel slavery in Jamaica and up to the mid-1900s, Bumbo was a term used for the buttocks, and, combined with the word cloth, was used to describe strips of old cloth used by slaves at the latrine, before the invention of commercial toilet paper. The term was often used interchangeably with pu**y cl**t and raas cloths, which historically are all synonyms for strips of cloth used as sanitary napkins by menstruating women in the days of slavery.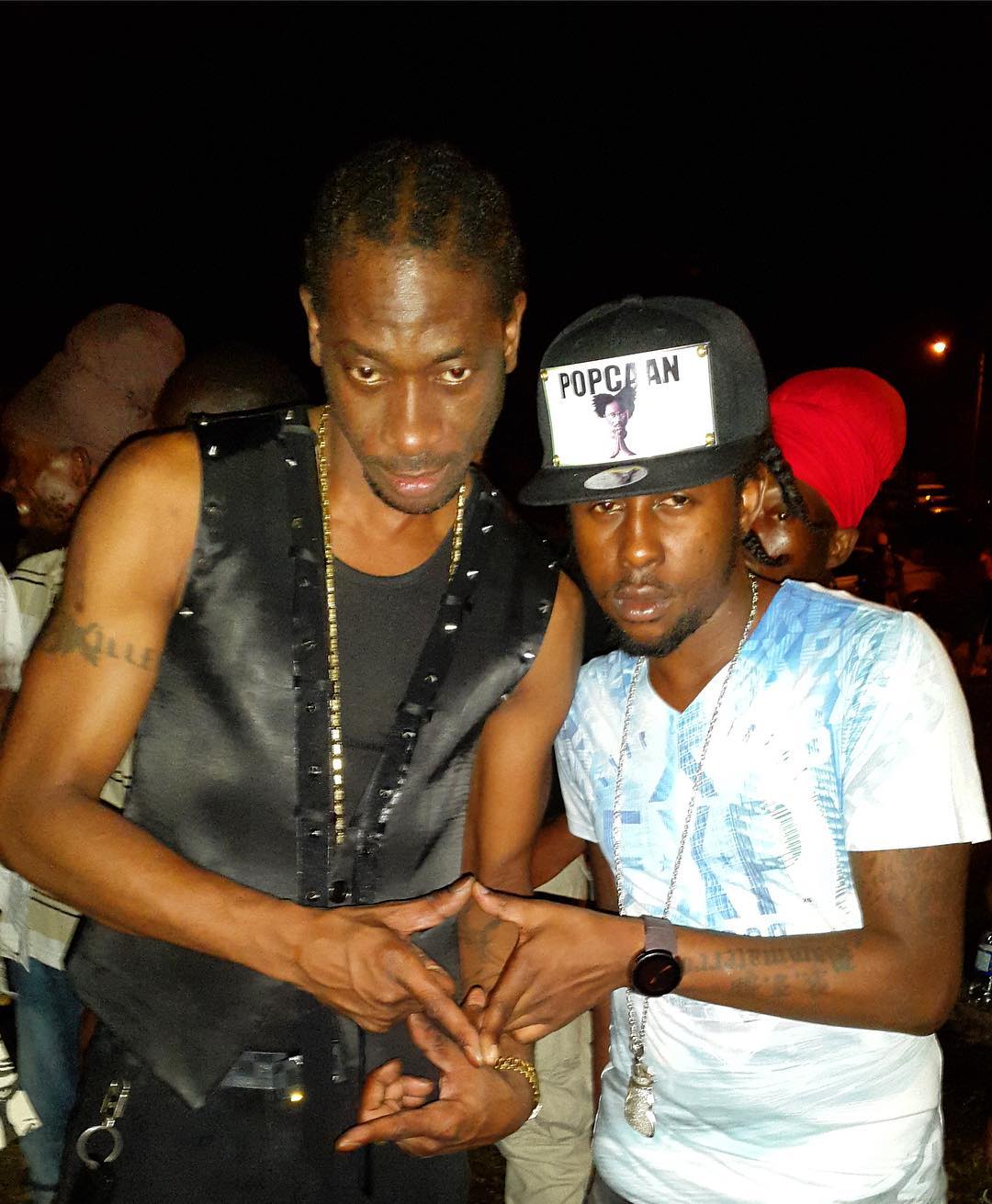 But Popcaan, seemingly unaware of the origins of the phrases, think that the ban on the public use of the word, which dates back to 1843, ought to be lifted.
"Full time our police stop taking people off stage for saying Bomboclaat In Jamaica. I think it's very stupid for people to love the culture so much and is being taken off stage for saying it, Bomboclaat is a big part of Jamaica and dancehall culture. Listen how much ppl say Bomboclaat In Canada with no police escorting me off stage at a corporate concert," the artiste argued in his post.
According to Sections 3 l and 3M of Jamaica's Town and Communities Act, any person that sings any profane, indecent or obscene song or ballad… use any threatening, or abusive and calumnious language to any other person publicly, breaches the peace and is guilty of an offense and shall be liable to a penalty not exceeding $1000.
Many of Popcaan followers joined him in castigating the powers that be, with some folks claiming that foreigners loved hearing the words. Others like Minuhoka claimed that "Jamaica ashamed of Jamaican culture."
"Start a petition and have a certain amount of people sign it for your government! I'm sure they will have no choice but to accept the petition to stop escorting people off stage in Jamaica for saying 'Bomboclaat'!" Livebeyondgreat proclaimed.
But Kram Nworn issued a dispassionate response to the UnrulyBoss, positing that the words may mean different things in different cultures and contexts and that this should not be ignored.
"Agree BUT… That's because it means nothing in another country. In Panama songs with bumboclaat and raasclaat are played on the radio. Why? It means nothing. You don't hear heir local swear words on the radio tho. How you teck it whn a man tel you bout yuh bumboclat? Comlimnt or diss? My guess is a diss," he contended.
"We can't change the culture overnight. You have to find a way for people to think differently about it, like just another phrase like JAH KNOW or SHELLINGS then you can free it up. Otherwise, it's going to be a problem if yuh free it up without guidance. Like suppose somebody calls you a Kalle you wouldn't feel any way, but a Belgian might, yuh zimi. Wi haffi push things di right way," he told the artiste.