Canadian born rapper, Drake has revealed big plans for a new partnership with LeBron James and his business manager, Maverick Carter's media platform and athlete outlet, Uninterrupted.
The deal means that Drake has officially signed on to be one of Uninterrupted's most high-profile ambassadors and promoters. It also means that Drake is now a partial owner of the new international venture, Uninterrupted Canada. New CEO Scott Moore and Chief Content Officer, Vinay Virmani have also signed on to offer additional support and assistance to the international venture, Hypebeast reports.
Uninterrupted is an all-digital sports programming network with videos from the athlete's perspective, original series, podcasts, and docs. This is Uninterrupted's first major international expansion. The organization being backed by Drake will give it a major push start as well. There are already reports of prime new opportunities now available in Canada as a result of Uninterrupted Canada.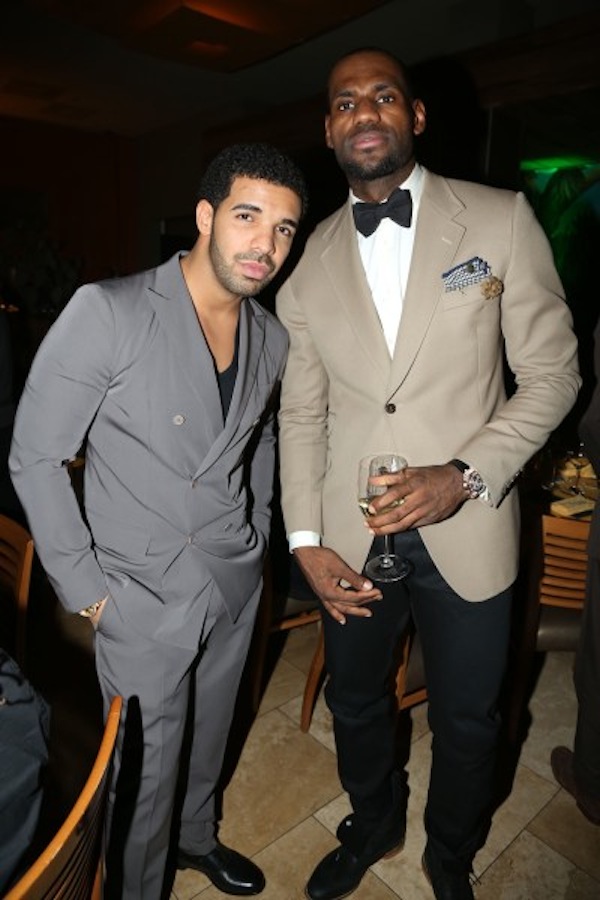 In a statement to the press, Drake said, "Uninterrupted has been an incredible platform for athletes to tell their stories and connect with fans," he shared. "I'm honored to partner with LeBron to bring Uninterrupted to Canada, a country that continuously supports innovation and creativity."
Specific content plans for the company include original programming from Uninterrupted's United States operations and a new motivational series that will feature Toronto Blue Jays' pitcher Marcus Stroman.
Lebron said in his statement, "When we started Uninterrupted, it was to give athletes a platform where we could share our stories and connect with our fans in a way we never had before. It's exciting to see that idea now leading a whole new era of athletes around the world feeling empowered to do more and be more."
This is an excellent venture for Drake to pioneer, especially as a Canadian native and A-list celebrity who is a friend to many athletes in North America. First, it was Aubrey, the actor then Drake, the rapper and now, Mr. Graham co-owner of a media entity. We can't wait to see what he will take on next.