Rick Ross has finally revealed the release date for his forthcoming album, Port Of Miami 2.
Rozay is getting ready to unleash some new music on the airwaves, and we can't wait. The Maybach Music Group Boss just announced the release date for Port of Miami 2 is set for August 9th. The project will arrive thirteen years after the original version was released back in 2006. Rick Ross also revealed the cover art for the project on Twitter.
Ricky Rozay paid homage to his late friend and former manager Black Bo, who died in 2017 after falling ill. The cover art features a photo of Ross holding a pendant with Black Bo's image inscribed on it. The Miami rapper also shared a trailer for the project in which he got baptized.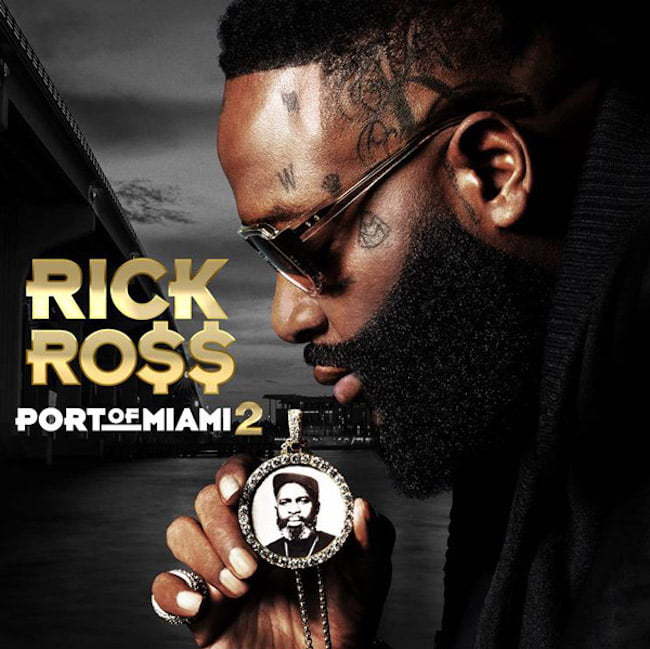 "I sat in a room alone, no television, no music, I just listened to my heart beat," Rozay said. "Are you just standing there or does your heart beat? Was you meant to die? Did you want to live or was you born to kill? Listen to my heart beat."
Rick Ross has released two singles off the album so far, a collaboration with Swizz Beatz, "BIG TYME." He also released the Wale-assisted track "Act A Fool."
PORT OF MIAMI 2 @RickRoss
8.9.19#POM2 pic.twitter.com/qVMWIoefnZ

— Epic Records (@Epic_Records) July 16, 2019