Young Thug feels it would have been better if Lil Nas X kept his sexuality a secret.
In an interview with Adam22 that was filmed before Young Thug hopped on the remix to the "Old Town Road" remix released last week, he told the host of the "No Jumper" podcast that he feels Lil Nas X made a mistake telling the world that he's gay because of the judgement he faced afterward. Nas X went public with his sexuality at the end of pride month after months of speculations among fans that he is gay.
"I feel like he probably shouldn't have told the world. He shouldn't have told the world," Young Thug said. "These days, motherf***ers, it's just all judgment," the Atlanta rapper said. "It ain't even about the music no more. Once you found out he was gay, as soon as the song come on now, everybody like, 'This gay-ass n***a.' N***as don't even care to listen to the song no more… It's just like, to certain people, you know what I'm saying?…"
"The London" rapper said it was good timing for Lil Nas to come out during Pride month, but he was concerned about how the young country-trap star would be able to handle the backlash from the outside world.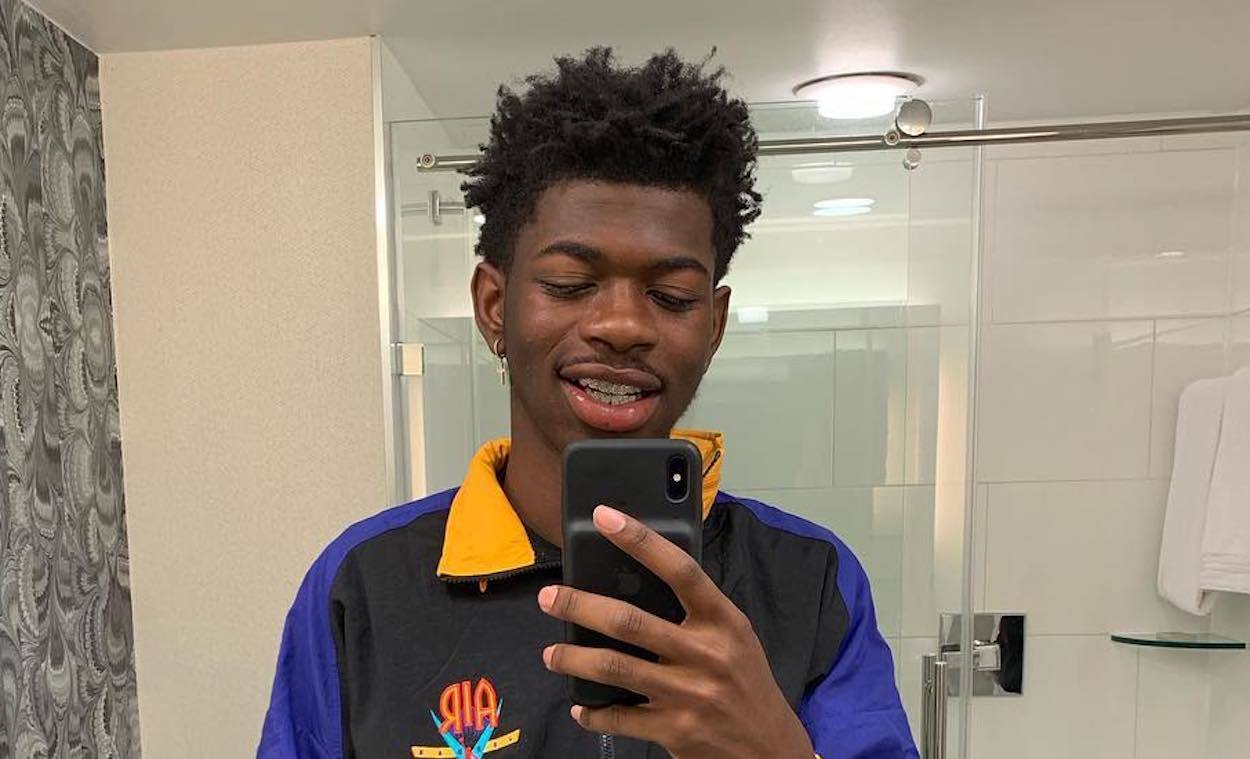 "I just feel like he young, and backlash can come behind anything," Thug added. "[His coming out] wasn't a bad idea, and it was most definitely the best time to do it, during Pride. That was the best time to do it. That was a G's move. But he young, and I know he going to be dealing with it in his mind. I dealt with this sh*t before. I know what he dealing with. So I was like, 'F*ck, he should have never said that, never should have told them.'"
On Friday, Lil Nas X dropped the Old Town Road remix to the remix that featured verses from Young Thug and viral sensation Mason Ramsey. Young Thug told Adam22 that he and Lil Nas had a good relationship ever since the "Panini" hitmaker told him that he was an inspiration.
"I really f*ck with Lil Nas X," Thugger continues. "He already showed me the most respect by saying that I inspired him. So I ain't even caring to get in his way. I want him to get, like, a trillion dollars. I want him to get more money than me."
Since the latest remix dropped, Lil Nas has been doing his usual twitter trolling hinting at making Old Town Road remixes for years to come, name dropping Meg Thee Stallion, Mariah Carey, and Dolly Parton as artists he would love to see hop on the diamond record next.