Meek Mill says Tierra Whack is the best female rapper in the world right now and don't think about arguing with him.
Meek Mill feels Tierra Whack is the best of the best when it comes to female rappers. The Philadelphia native reposted Tierra's freestyle Sunday afternoon where she's spitting bars over Jay-Z's "Jigga what, Jigga who" beat. Meek tweeted out the link saying, "the best female rapper in the world is @TierraWhack let's argue."
Tierra Whack is also from Philly, so Meek may be showing some hometown bias. Nevertheless, she has certainly been getting more and more recognition of late as she recently graced the XXL 2019 Freshman Class cover that was released in June.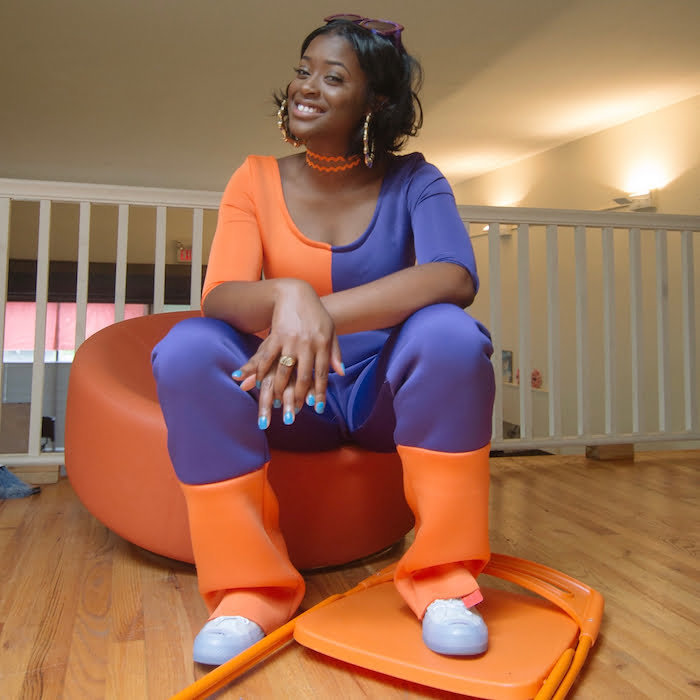 Cardi B also championed Tierra last week when Cardi shouted out female rappers in the game that have diverse content and don't just talk about sex, a discussion that was sparked by Jermaine Dupri's vocal critique against the new era of women MCs.
Jermaine Dupri also happened to repost Tierra's freestyle on his Instagram page using fire emojis, as he's been trying to dig himself out the hot seat over his comments. Durpi announced plans to launch a So So Def female cypher to invest in this generation of female rappers.
So it looks like Meek was throwing in his two cents about who he believes is at the top of the game. Tierra Whack quickly gained her own buzz after dropping her debut project Whack World in 2018. The 23-year-old has since been featured on the cover of Fader magazine, and also took the stage to perform at Coachella 2019.
Tierra was joined by Blue Face, Meg Thee Stallion, Da Baby, and Gunna on the 2019 XXL Freshman List, a group that some said was one of the better classes in recent years.
https://t.co/0QzZIHrCVn the best female rapper in the world is @TierraWhack let's argue pic.twitter.com/DgHjhmzIJB

— Meek Mill (@MeekMill) July 13, 2019