Fit Rastafarian.
Jamaica's Ministry of Health and Wellness may very well have to recruit Anthony B to lead its Jamaica Moves campaign or take charge of the nation's new wellness agenda, because the Reggae artiste, is arguably, one of the fittest men in Jamaica. Not only is the Original Fireman super-fit, but he has also been very vocal in promoting health and wellness in recent times. A few days ago, the Fire Pon Rome artiste posted an image of himself, captured on stage in mid-performance with standing on his right leg with his left raised almost at a 180-degree angle like a ballerina.
"Fitness of the fitness shall survive!!! Health is the greatest Wealth," the Trelawny homeboy noted beneath the photograph.
Fellow dancehall artiste Bugle was clearly impressed and posted: "Yes Bobo," in response to the remarkable shot. The post also evoked out some hilarious comments from some of Anthony B's 102,000 followers: "Antho Lee B aka Bruce Lee breda", wrote jimmywaria, while theiniversal quipped: "Man foot long like wah, Babylon watch out…under yuh cloth!!Real Bobso Warriors."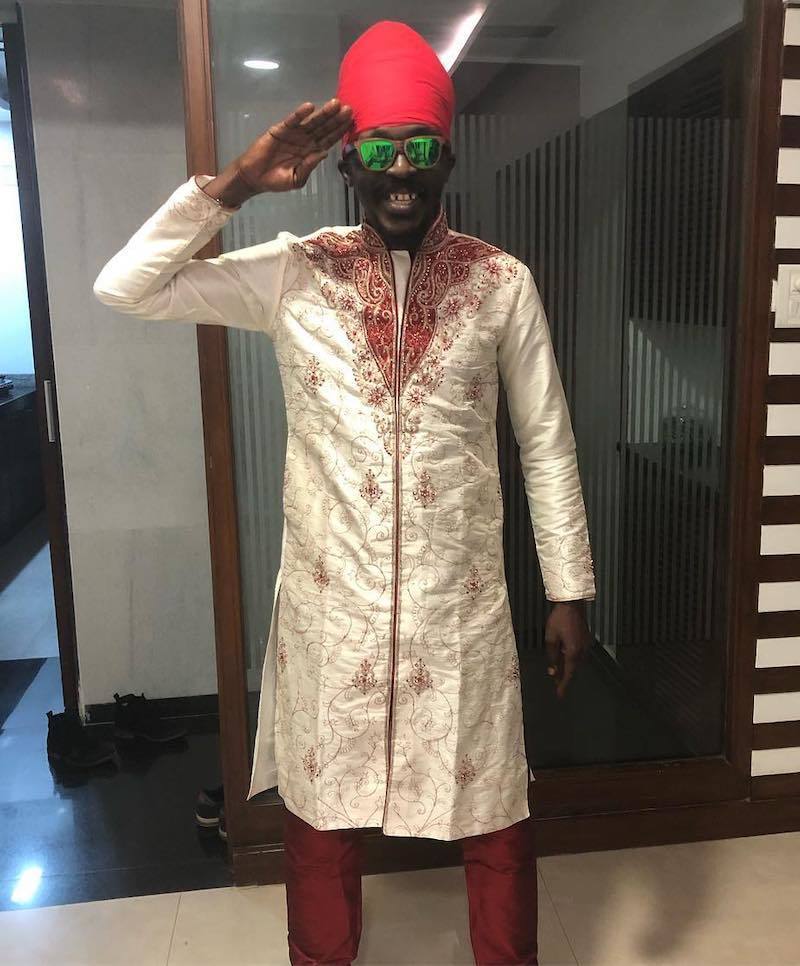 On the other hand, mjnatty attributed his high energy levels to his eating habits. "Yes!! A brotha has big energy in stage for real!! Bless your heart! Maybe it's all that natural juice you be drinking," the commenter posted.
In another post, this time a video, the artiste is seen jumping and kicking hard, his toes pointing to the sky like a figure skater, as he simultaneously belted out the lyrics to Real Warriors, while not missing a beat or becoming short of breath.
"Love and honor to all the fans for there love energy and support I was honored to be apart of the Legend Buju Banton long walk to freedom stop at Heineken musical hall in Amsterdam Holland!!! Performance over long talking Health and fitness!!! (King In My Castle) New album coming soon!!!" he captioned the video.
Fans seemed extremely happy to see the 43-year-old artiste doing his aerobics exercises onstage and did not hold back as they related to him how impressed they were. "Madd! Those high kick gone next level," the lambs wrote.
"What an energy last night in Amsterdam. And your vocals were absolutely perfectly clear. Jumpin' around and at the same time sing like that means you are a #champion Nuff respect and thank you for this great performance," jahlioness posted.
The artiste, whose given name is Keith Blair, is expected to release his 19-track Album "King in my Castle" within weeks. He is currently on a five-month tour which began in June and ended in October. The tour spans other countries such as Malta, the Reunion Islands, Austria, Germany France, Sweden, China, India, Israel, Canada, the US and Trinidad, and Tobago.