Nicki Minaj went HAM on a Cardi B fan while calling herself the GOAT.
Jermaine Dupri undoubtedly triggered an avalanche of feelings among female rappers. On Thursday, the producer called the new wave of female MCs trash, and that triggered some heated response from rappers like Cardi B and Bhad Bhabie. The "Press" rapper namedrop a number of other female rappers whom she things are talented on the mic but are not getting the support or recognition from the community.
One person, Warren Stocker on Twitter, decided to call out Nicki Minaj saying that she would've never shout-out other female rappers. "Nicki would never… I'm so here for Cardi supporting these women in the industry," he wrote. "Y'all love to act like the only female MCs are the ones taking off they clothes. There is a diversity of artists out here. You just have to."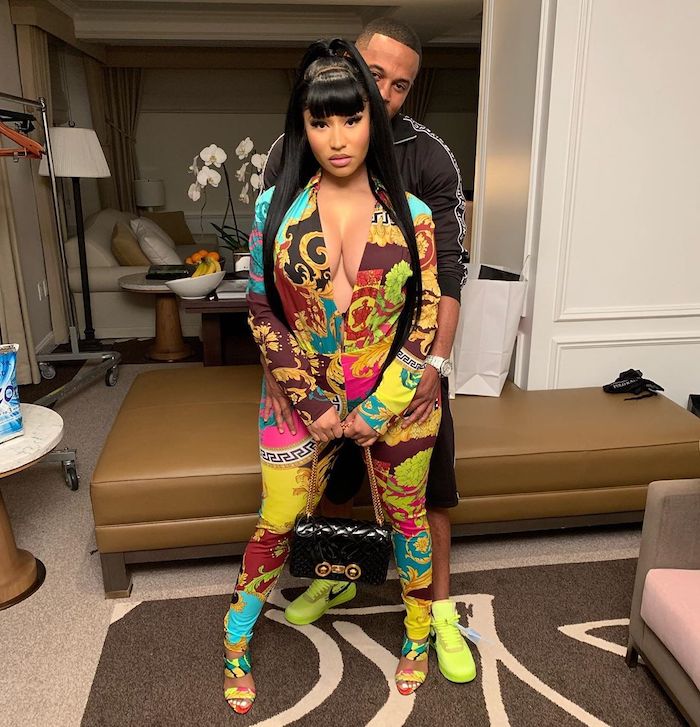 Nicki Minaj quickly clapped back on Twitter, letting Stocker know that it was only a few days ago that she shout-out several female rappers. "Clown tingz," she begins. "Keep my dick out y' all mouth. 6 days ago NICKI started posting DIFF FEMALE RAPPERS ON HER PAGE. Btchs who write raps & respect an authentic come up. Yesterday y' all started this clown convo. Don't fkn mention me. I'm the fkng GOAT. anybody who don't know that."
I agree with Nicki Minaj that she is one of the "Greatest Of All-Time" (GOAT), when it comes to female rappers and even rap music on the whole. Her accomplishments as a female MC is worth recognizing, and her skills on the microphone also helped her to be a force in the community.
In the same breath, she also gets a lot of unnecessary hate from some of her peers and some industry pundits and fans. This is a perfect example of one of those cases where she was unfairly singled out.
Clown tingz. Keep my dick out y'all mouth. 6 days ago NICKI started posting DIFF FEMALE RAPPERS ON HER PAGE. Btchs who write raps & respect an authentic come up. Yesterday y'all started this clown convo. Don't fkn mention me. I'm the fkng GOAT. anybody who don't know that ?? https://t.co/ygGeXCIofW

— MEGATRON (@NICKIMINAJ) July 12, 2019
? this was him in 2014 pic.twitter.com/5QVfWatqgI

— MEGATRON (@NICKIMINAJ) July 12, 2019